Dear traders,
In my last trading analysis, I wrote about DOW.
There was a📍PINBAR on the daily timeframe and price was looking ready to go higher.
Since I wrote this article price has been up around 400 points.
So, the pinbar definitely attracted some 👀eyeballs and some bullish investors.
Of course, it is too early to say, but the long-term view still looks more BULLISH than bearish.
Today's candle is a long-legged DOJI and possibly we might see more bulls joining the party.
Let's move on to the Gold market now.
Gold Trading Analysis 30.03.2022
Today is all about Gold.
So, where is gold going?
A good 🙋‍♂️ question.
Probably nobody knows, but a lot have hypothesis.
And if PRICE ACTION is here to guide us, then today might be a good confirmation.
The daily candle is a bullish engulfing that is engulfing yesterday's pin bar.
There is a major demand zone on the daily chart, too.
It looks like that: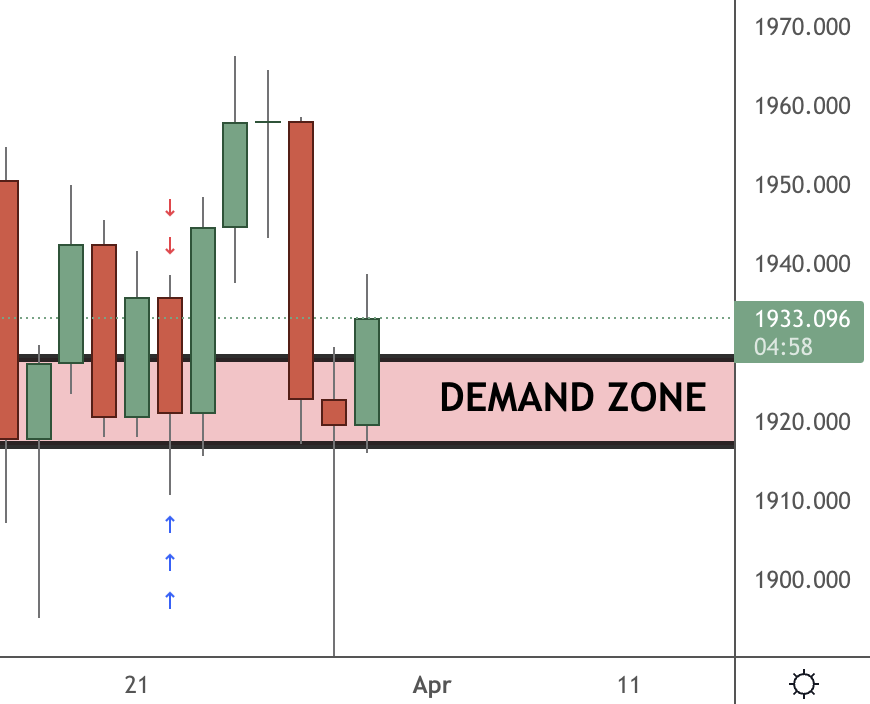 This, combined with the price action confirmation is giving enough of a reason to start watching Gold more closely.
Tomorrow, I will be looking for the price to make a pullback and then form a confirmation on the 4H chart.
A confirmation might come in the shape of another pinbar or a BULLISH ENGULFING pattern.
Until then, I will be watching Netflix and patiently waiting this 😎
In trading and in life- never rush things.
Yours,
Atanas
P.S.
Learn how to apply them now these 5 Swing Trading Strategies that have helped THOUSANDS of traders avoid💰COSTLY MISTAKES
(Visited 298 time, 1 visit today)