Dear traders,
Last time I shared with you my USDJPY analysis 📈.
There was a bearish candlestick formation when I was writing the analysis.
The next day's candle was a bullish one. There was an inside day pattern, which rejected the bearish bias.
In fact, it was a strong bullish signal and a lot of traders rushed in to push the prices higher.
Price has since then been up around 200 pips 🤑
Currently, the bullish move is overextended, which doesn't mean that it cannot go any higher.
I will not be trading this pair for the time being. Possibly waiting for a retracement (if such occurs) is a wise thing to do.
Gold Trading Analysis 14.03.2022
Today, I am looking at Gold.
In fact, there was a day trading signal that I shared with the members of the 🚀 day trading room.
So, I have been long since Friday.
Here is where I entered (based on my day trading strategy):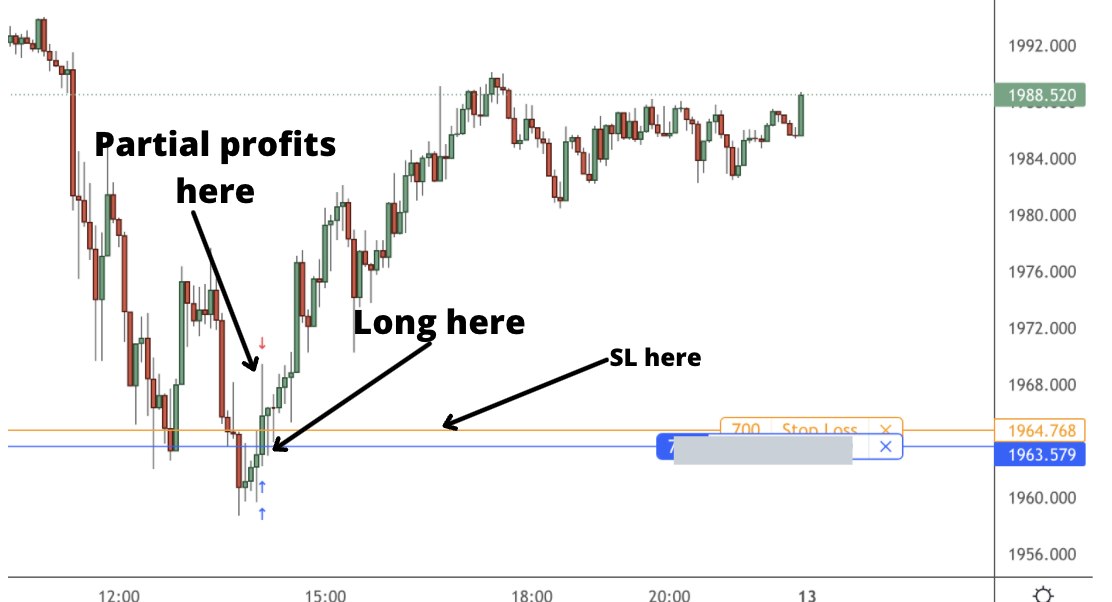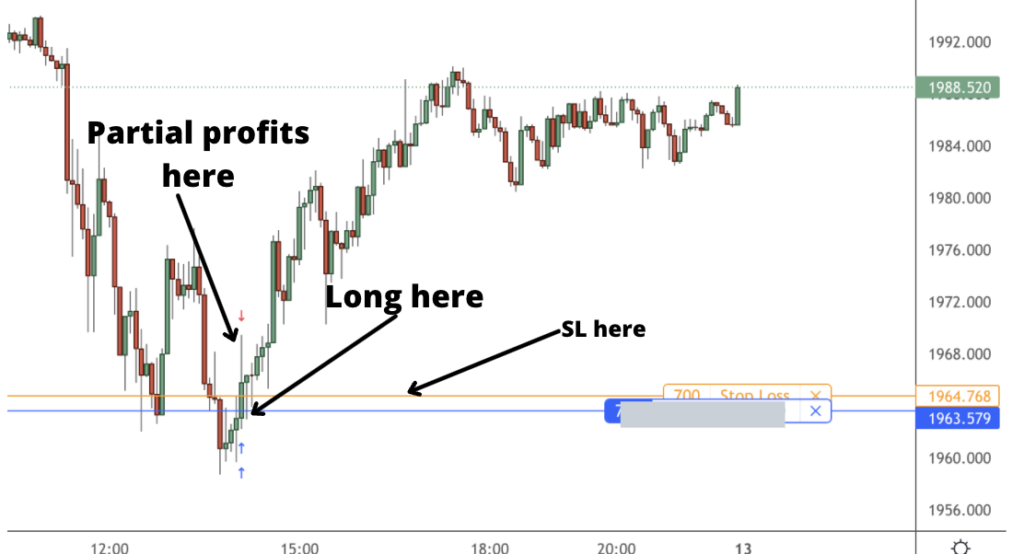 This is how my trade looks now.
Bear in mind that this trade was initiated as a day trade and the risk taken was really small.
So, currently I am running a 1:10 risk:reward trade 📈
Just before close on Friday I noticed that price is going to close as a 📍pin bar, so I let this trade run over the weekend (a practice that I usually don't do).
Looking at this from a long-term perspective, I would be possibly waiting for a retracement and a 4H candlestick confirmation.
Maybe a good place to enter would be around 1975.00 (if price confirms that, too).
Until then, I will be patiently waiting for one or continue riding my day trade 🙂
Happy trading,
Colibri Trader
P.S.
Did you check out my recent article on ☕️ Inverted Cup and Handle Chart Pattern?
(Visited 215 time, 1 visit today)