Hi everyone, my name is Atanas and
I am mostly known as Colibri Trader
Some facts about me
Started an MSc in Finance and Investments- as if it matters, right :). I want to emphasise that what has played a crucial role in my life has never been a degree or license in something. They are somehow important, but what has really helped me to be where I am at right now was "skin in the game" or real-life experiences. Don't forget that you are the best person to learn from! In 2009, I already had over 5 years of trading experience and quite a few trading failures. Question is "Did I give up?"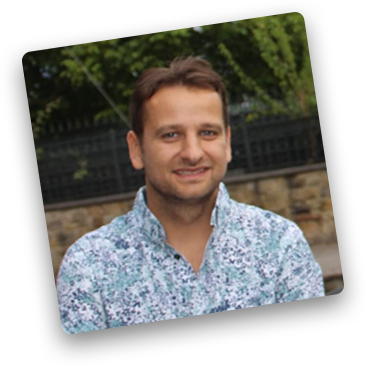 More trading-related stuff
While I was still at university, I established an investment society and here are the trading results my team did achieve. *I was the portfolio manager myself, as well as the original founder of this investment society. We were investing in small cap, medium cap and large cap US stocks across 5 different sectors.
KBC challenge
I won the KBC challenge in 2011 and this helped me secure a place in the first Prop Trading company in London. That was the official start of my "professional" trading career.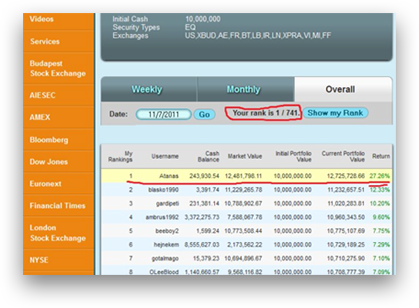 First Prop Trading Job in London
After a rigorous testing, I was selected to trade on the DAX desk with probably the biggest DAX trader in the UK. This trader was doing over 6000 DAX futures contracts per day. For obvious reasons, I will omit names of organisations and traders.
Colibritrader.com was born…
After trading for over 2 years and changing 2 different proprietary trading firms, I started my first trading blog colibritrader.com in 2014 with 0 subscribers/followers.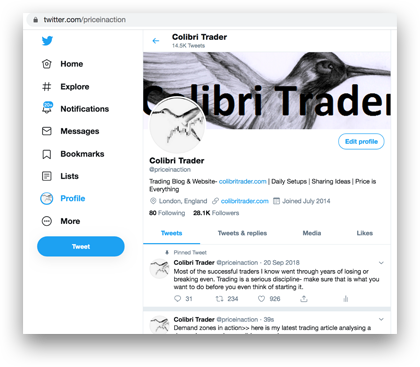 I started my first Twitter account…
I opened my Twitter account with 0 followers in 2016. Colibritrader.com was established with the main idea to help traders achieve their goals. I have since helped thousands of traders on their way of becoming profitable. No trading return can match the excitement of helping others replicate what you are doing yourself. That was the main idea of creating colibritrader.com, too.
BEST FX Award
In 2018 colibritrader.com was awarded with the Best FX Award from the prestigious online trading portal FXStreet.com.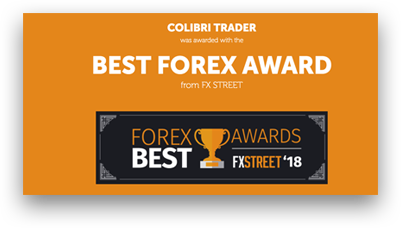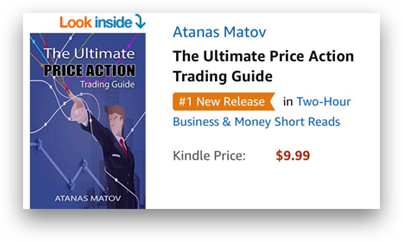 I published my first trading book and…
I published the "Ultimate Price Action Guide" and overnight it became a #1 New Release on Amazon.
Wolf of Wall Street anyone?
My book did even surpass The Wolf of Wall Street on Amazon ranking in the 51st place- one place higher than Jordan Belfort's book.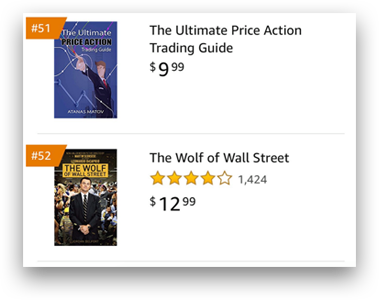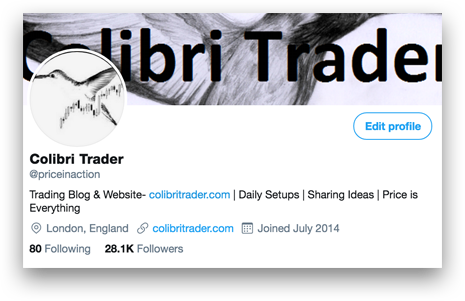 Twitter
After a few years on Twitter, 27,000+ traders have decided that it is worth it following me there. I guess my trading is not that bad after all 🙂
You can find me as @priceinaction on Twitter
Amongst the other things I enjoy doing…
I hope 2020 will be as exciting as the previous decade was. Amongst the other things apart from trading, I do enjoy very spicy tacos, Belgian beer and slow cars with long history. I do also love reading books that have not yet become famous. Running and attending backgammon championships are also two of the things I love doing in my free time. Anything else you would like to learn about me or for anything trading related, please drop me a line on: admin@colibritrader.com.
Plan your trades and trade your plan! Be humble and always give back! Good luck!
(Visited 12,883 time, 2 visit today)