Dear Colibri-ling 🤓
Last time I wrote about Gold.
Let me remind you 🙂
I was in a day trade already started in my day trading room: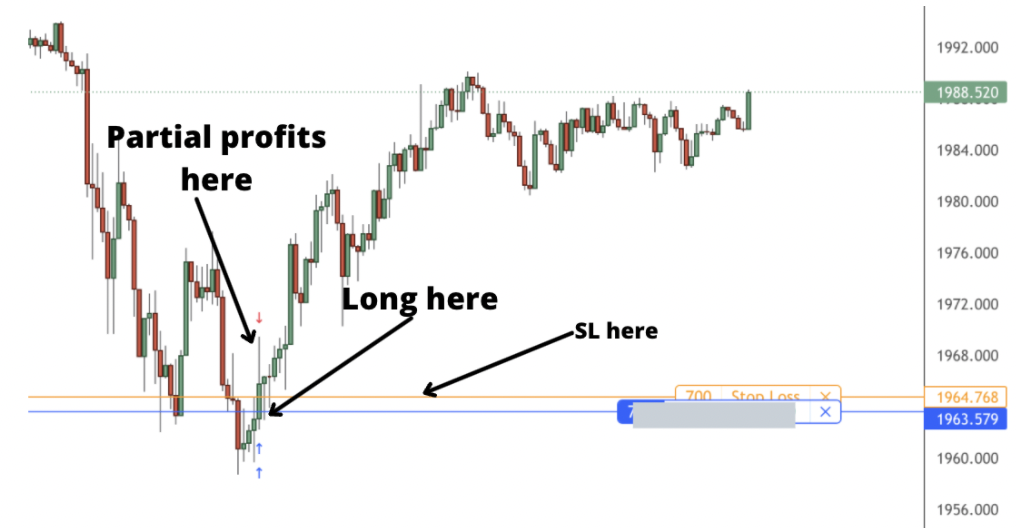 I took profits at some point on Monday from this short-term trade-turned into an overnight trade.
I was looking for the price to to come down a bit and it did.
But what happened was after price came down a bit, it continued going lower… and lower ⬇
At some point, the price was at a level that started looking like there might be a new bearish trend establishing itself.
Well, so far price has stalled at around 1920 and there was 🐻 a bearish engulfing pattern that formed on Friday.
If price was not next to a major support level, I might have considered shorting it.
But since we are so close to a support level, I believe this might be a last bearish pattern, which might indeed lead to fresh buying interest 🚀
Therefore, I will be more interested in a 4H bullish confirmation.
Monday's price session will confirm or reject this possibility.
Let's now look at EURUSD.
EURUSD Trading Analysis 19.03.2022
So, what happened with EURUSD last Friday 🤔
There was a lot of activity especially with BOE raising interest rates.
EURUSD seems to be locked in-between 1.0800 and 1.1000.
Currently, there is an 📊 inside day candlestick pattern on the daily timeframe
This is a predecessor of more bearishness.
Therefore, I will be looking for another confirmation from the 4H chart.
If such arrives, I will be in a better position to go short.
If such does not arrive, then there is a likelihood that price will continue its uptrend 🚀
There is no way of knowing this in advance, so we will need to wait for price to confirm or reject our expectations.
Happy trading,
Colibri Trader
P.S.
Did you read my latest article on ☕️ The Inverted Cup And Handle and How to Profit With It 🤑
(Visited 257 time, 1 visit today)