Dear traders,
Last time I spoke about EURUSD 🤓
And what happened?
Price went down 100 pips as I was expecting, but the bearish trend might be coming to an end or at least in the short term.
The currency pair looks like it is going out of steam. There is a📍PINBAR on the daily timeframe.
All the SIGNS🚦are showing me that there might be a DECELERATION or a direction change ↗️
This might bode well for the BULLS 🐂, but I will still stay on the sideline.
I am going to possibly wait for a 4H confirmation or rejection of my initial hypothesis and decide if I want to get in or not in a potential trade.
Now onto the major analysis for the day.
Namely, Dow Jones 🤑
Dow Jones Trading Analysis 28.03.2022
It looks like there might be a reason for more 🚀 BUYING pressure in the coming days.
One of the major reasons for that is the PINBAR candlestick pattern on the daily timeframe.
For the past 5 TRADING SESSIONS price was locked in a range, but today it managed to pierce through it and possibly this could be the beginning of a new⬆move up.
I will be looking for a possible minor RETRACEMENT back to 34,800.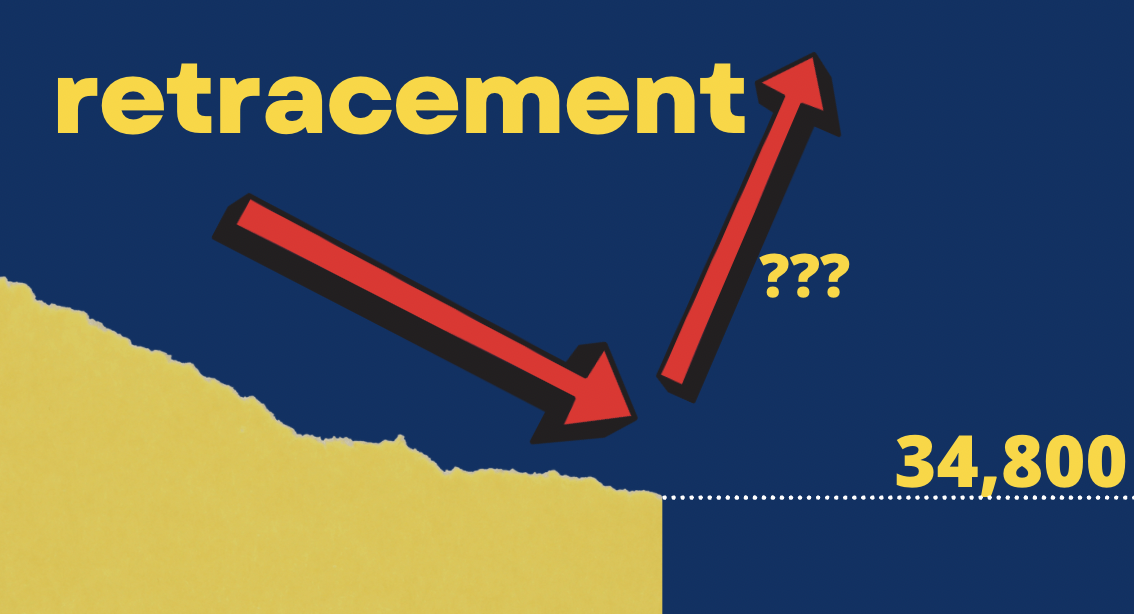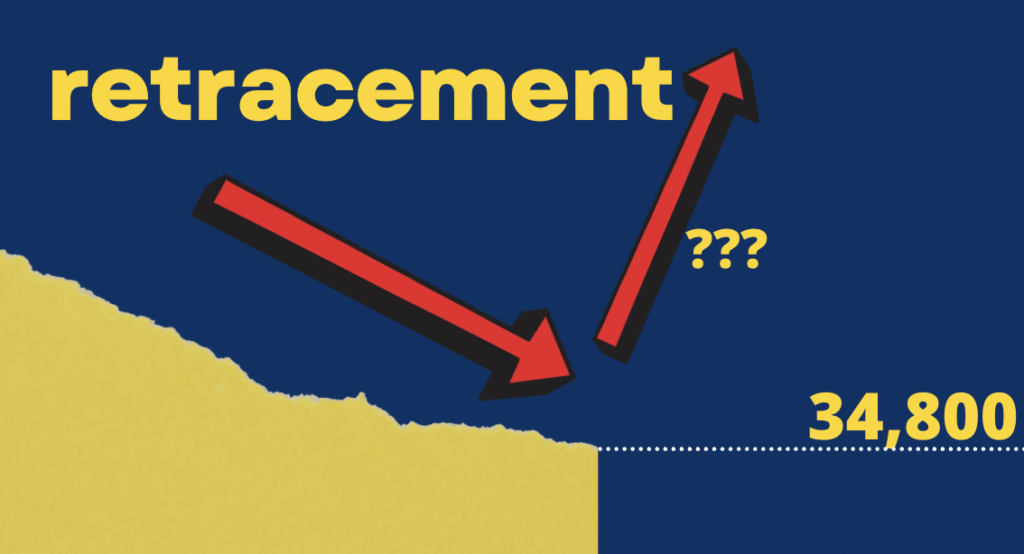 I would love to see a candlestick pattern CONFIRMING or REJECTING this level.
If there is a confirming candle like a BULLISH ENGULFING or an INSIDE BAR, I might possibly take a LONG trade 🤔
If not, I will just patiently stay on the sidelines thinking of my chances of scoring my next 10X trade.
Because why?
Because patience is the🤴🏽KING in this business.
So, let's be patient!
Happy trading,
Colibri Trader
P.S.
I recently wrote up an article on The Turtle Trading Strategy. If you want to trade like the 🐢 TURTLES, do not hesitate to check out this TIME-TESTED gem of a trading strategy 👆🏽
(Visited 175 time, 1 visit today)