Dear traders,
Last time I wrote about DAX.
There was a supply zone and an indication of a reduced buying enthusiasm.
I was expecting to see a drop and this is pretty much what we have experienced.
Since I last wrote about it, DAX has dropped around 500 points.
Here is when I wrote about it👇🏽

And here is where it is now👇🏽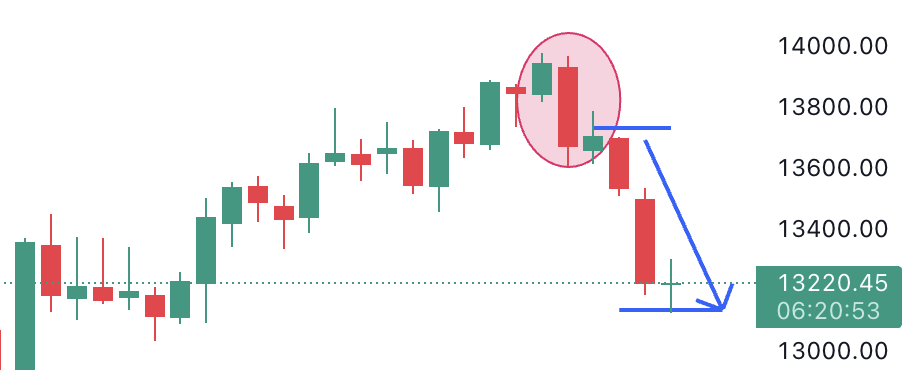 Can it go lower?
Well, it looks like there is still bearish momentum and buyers have not been very eager to push the price higher.
In a nutshell, there is probably room for more downside.
The next major level is around 700 points lower.
GBPUSD Trading Analysis 24 August, 2022
Today, I am looking at GBPUSD.
There is a major demand zone, which coincides with a bullish engulfing pattern on the daily.
I will be looking for the price to possibly try to go lower and then will look for a confirmation candlestick pattern on the 4H chart.
This could be a pinbar or another bullish engulfing pattern.
Another possible scenario is that if price cannot really hold onto this level and pushes lower, we might experience a bearish breakout.
This could be a major breakout or just another final re-test of the lower boundary of the supply zone.
Like that 👉🏽

Either way, we will need to be cautious of what story the buyers and the sellers are telling us.
For now, it is a bullish one, but this might change quickly.
So, best thing to do now is to be patient and to wait and see which one of these scenarios will unfold.
Happy trading,
Colibri Trader
P.S.
Wanna learn one of my favourite trading patterns? Click here
P.P.S.
Still struggling with SWAP rates? Here is a quick guide
(Visited 276 time, 1 visit today)