Dear traders,
2022 was a brutal year for investments.
Everything is down.
High-flying tech companies, cryptocurrencies, GBPUSD, and hell even bonds have taken a beating so far this year.
But there's a better way to manage your portfolio than just staring & screaming at the charts to go up – using data and logic to help grow your wealth year over year.
For us the solution was our day trading programme.
Here is one of the last trades we took this week in the day trading room, which is included in the programme.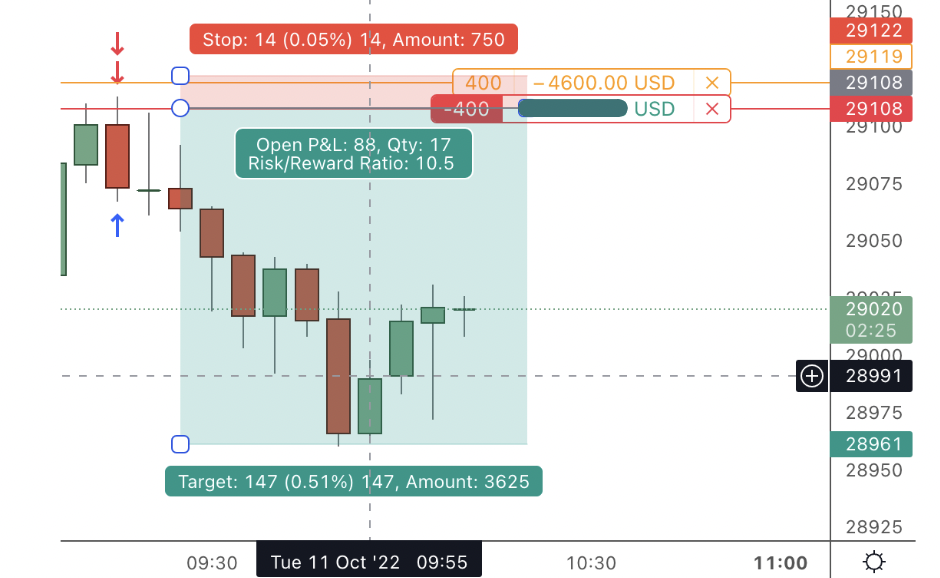 The good thing about day trading is that we can make money when markets are falling down, as well as when they are rising (this is apparently not investment advise).
But this trade managed to book around 1:10 risk to reward when the profits were taken.
If you want to have a sneak peek into the trading room before committing to the day trading programme, just PM me at admin@colibritrader.com
NZDUSD Trading Analysis 12/10/2022
Today is all about NZDUSD.
It looks like this pair is hitting a multi-year demand zone.
Here is the weekly chart of NZDUSD: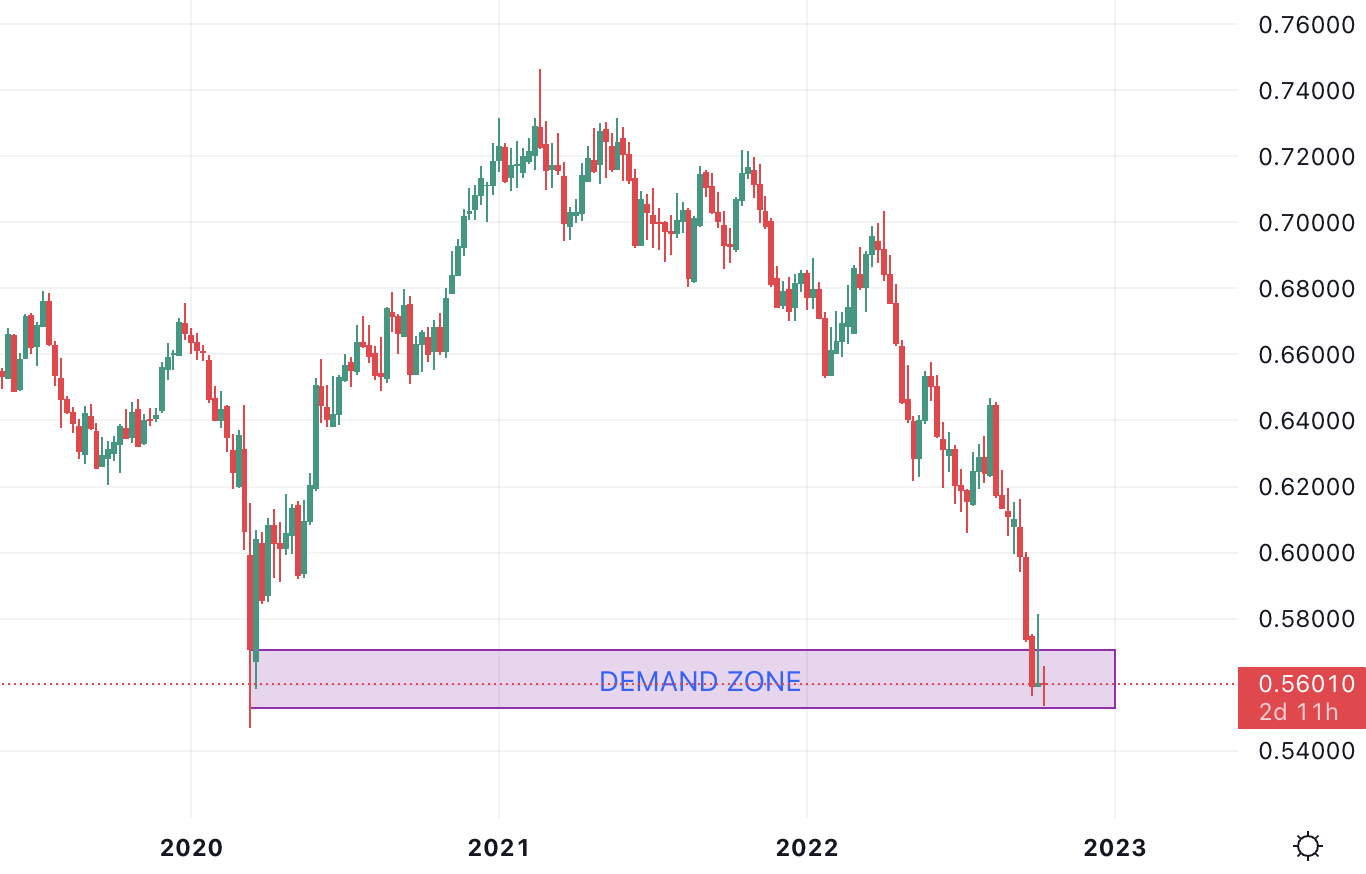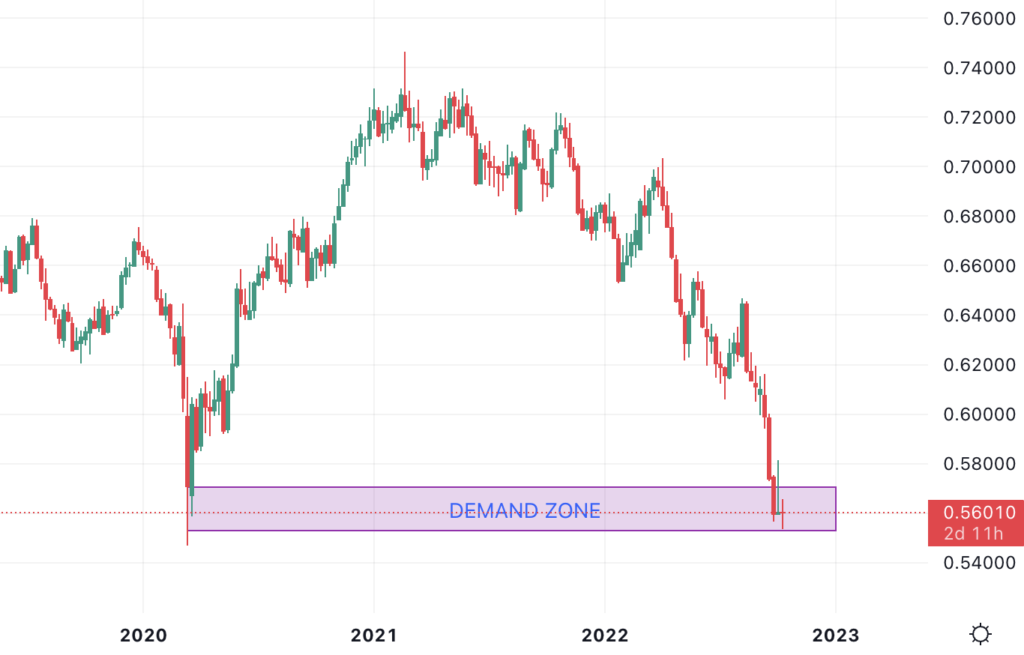 As you can see the price is slowing down and there is a potential of a reversal forming.
On the daily timeframe, things do look bullish, too.
There is an inside bar and combined with the significance of this zone, this bodes well for the bulls.
Here is how the daily looks: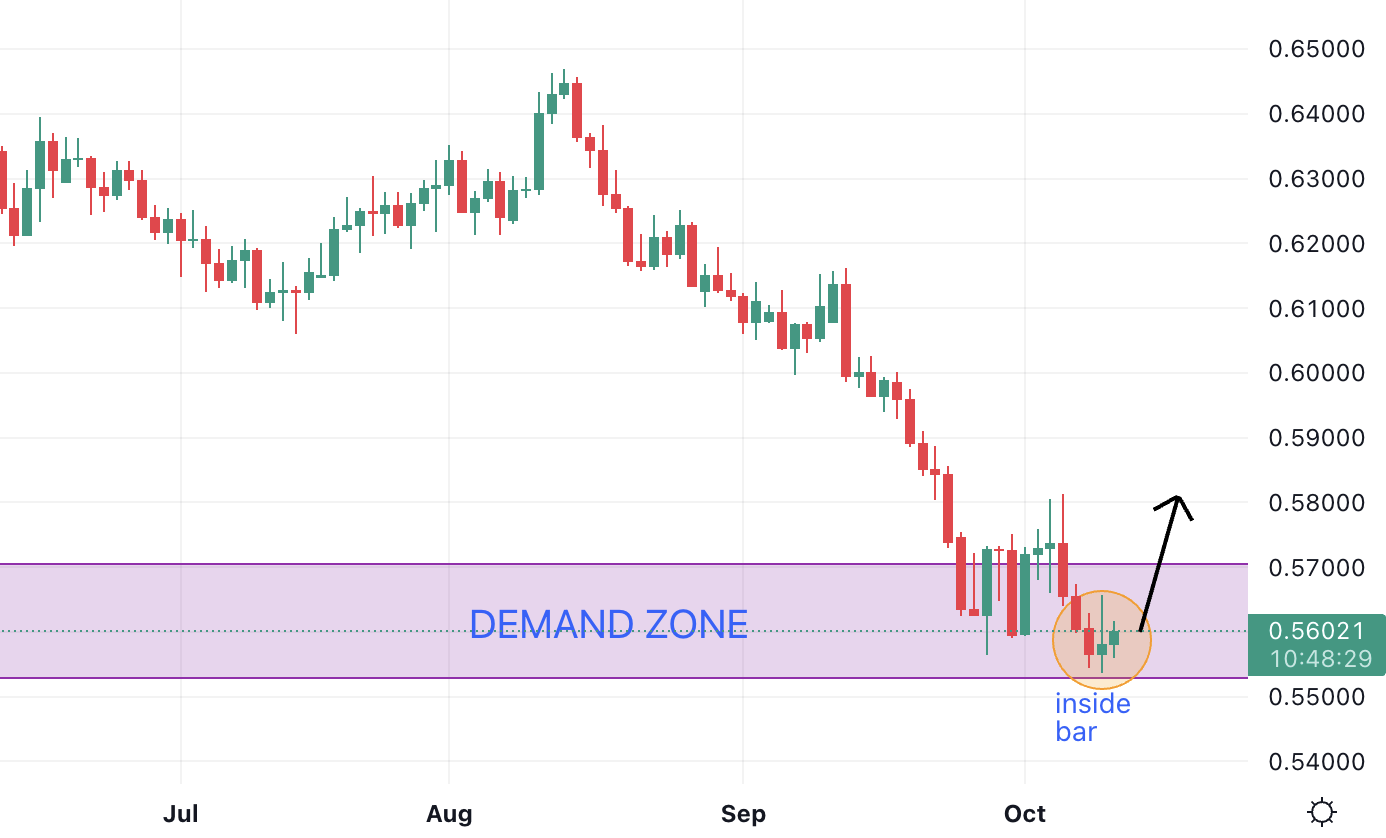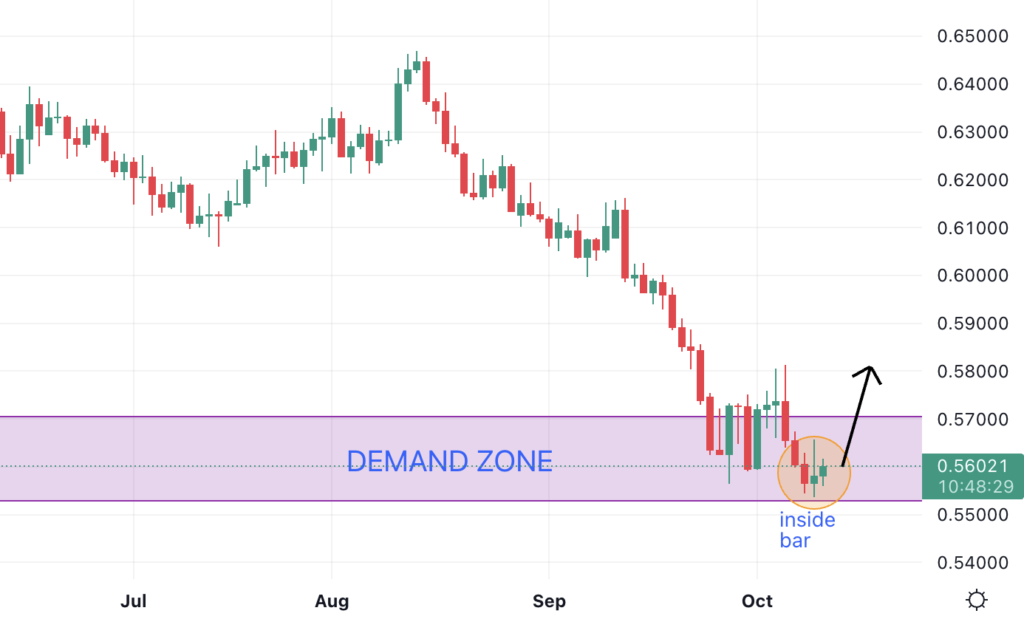 I will be carefully waiting for a confirmation from the 4H chart.
If I see price re-testing the 0.5575 and forming a pin bar or a bullish engulfing pattern, this would give me an indication that the bulls are back in control and I might consider taking a long position.
Until then, I will be patiently waiting.
Happy trading,
Atanas
P.S.
Did you read my article on Why Trends Reverse and How to Profit from Them?
P.S.
If you have any trading related questions you can hit me up at: admin@colibritrader.com
(Visited 216 time, 1 visit today)