Dear traders,
Last time I shared with you my thoughts about NZDUSD.
The pair is still in no man's land and is looking more bearish than bullish at the moment.
There was a bearish engulfing pattern on the daily that pretty much erased my previous bullish thoughts.
Currently, I am not holding any positions and am not looking to short, either.
Here is how the pair looks on the daily: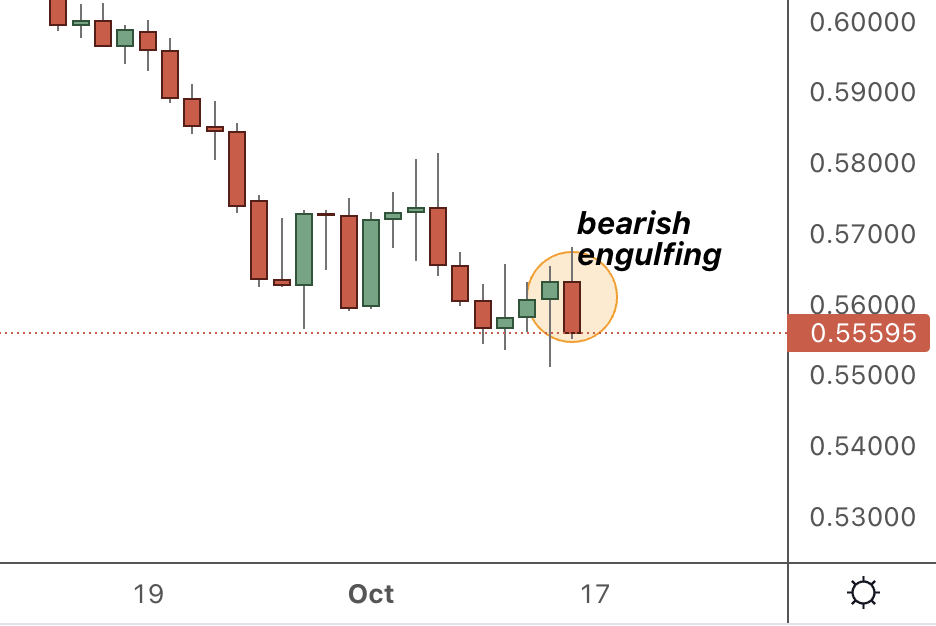 I would not be surprised to see more selling pressure in the coming sessions.
What is important for me and what I will be looking for is when (and if) the pair makes a new low, how would the price react to this new low.
For now, there is no definite new low and this might be because NZDUSD is getting ready for a breakout.
One way or another, IMHO it is not a great time to do anything.
I will be staying on the sidelines on this one.
GBPUSD Trading Analysis 17/10/2022
On the other hand, GBPUSD is making the headlines almost every other day.
It has been a while since I last saw volatility like this for the past few years.
The Friday candle was an inside bar and it looks like the bearish momentum is set to continue.
I will be looking how the price will open and decide if I will take a short position or not.
Things I will be looking for are:
The price retracing back to 1.1200
A candlestick pattern rejecting this level
Here is how it could possibly look: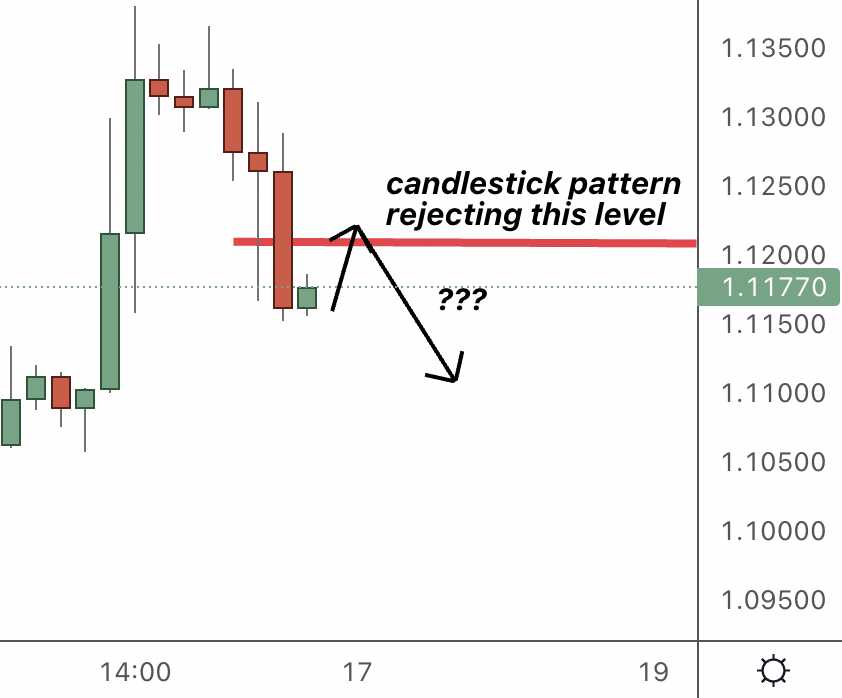 If I don't see both of these factors aligning, then I will probably not take any action.
Happy trading,
Atanas
P.S.
If you are still not great in finding false breakouts, here is the Ultimate Bull Trap Trading Manual.
P.S.
If you are not sure how to grow a small trading account, maybe this article will help you 🤨
(Visited 127 time, 1 visit today)