USDCAD Trading Analysis
Dear Traders,
It has been a pretty quiet week. I wrote about AUDUSD, but as expected the price has been locked in a very tight range. I did not trade the pair and do not intend to do anything further until price shows me the right set up.
On Friday I  wrote about DAX on my Twitter page.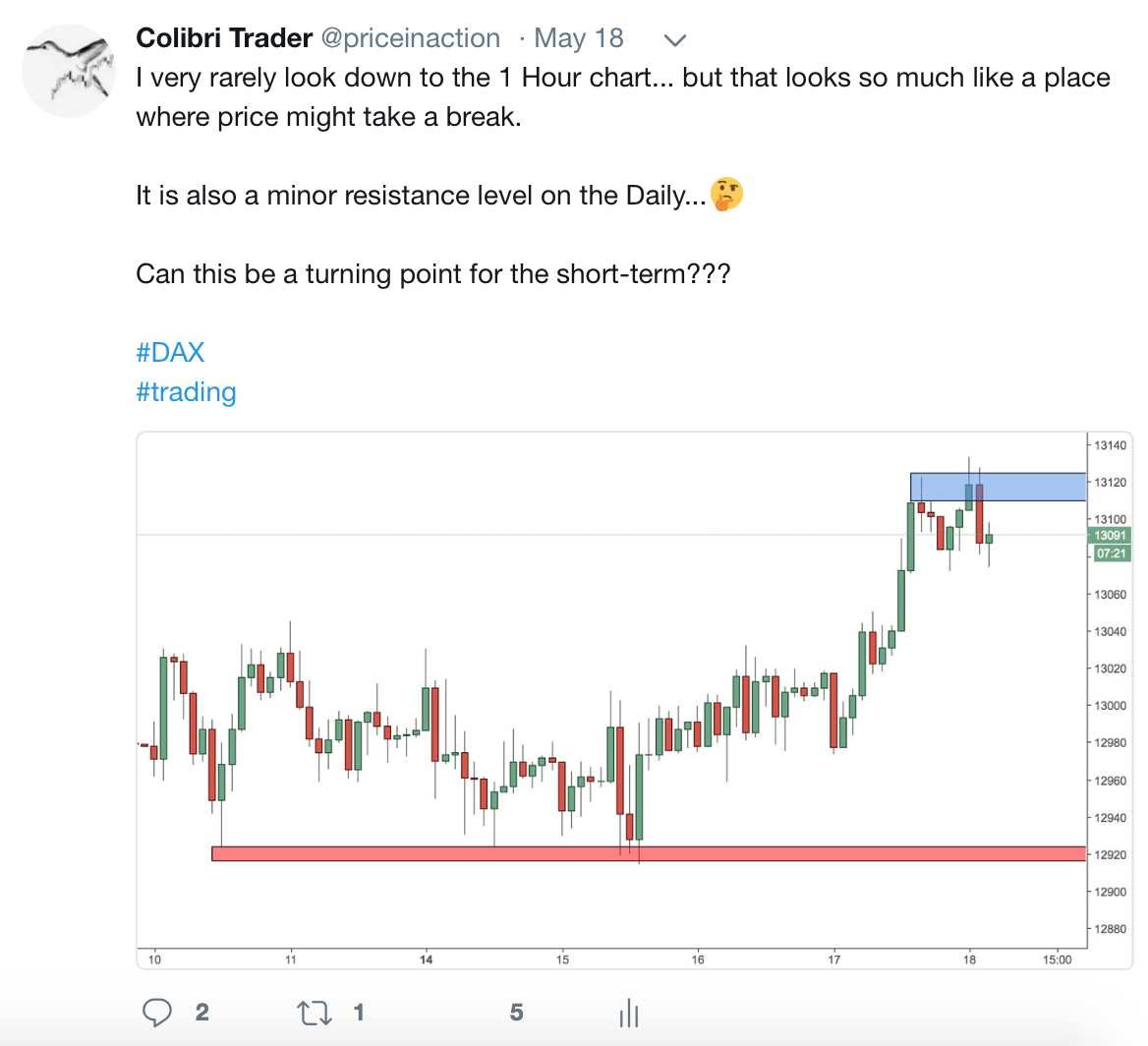 I was really tempted to take a short position, but then I decided to stick to my trading rules and don't go against my plan.
Important: Although it looks like a very good place to short, I did not do it and believe I have done the right thing. Sometimes, it is more important to keep your trading discipline sharp and even though a trade is a crying buy or sell, do NOT take it. 
There will always be another possibility.
Markets will always give you another opportunity as long as you have preserved your capital. Don't rush into buying/selling- be patient and follow our plan!
USDCAD Trading Analysis
Today I am looking at USDCAD.
It looks like price might be willing to go higher. On Friday, there was a second bullish day, which completed a three day bullish engulfing pattern.
Price action traders know what that bodes- more bullishness.
I am slightly hesitant about this pattern, because price seems to be in the middle of a large trading range (1.2550- 1.3125). As most of you who have taken my trading course know, this is not the highest of probabilities that you could have.
It will probably still attract more buyers that will be looking to sell into the highs of 1.3100.
When the market opens tonight, I will be looking at how it will open and if I can see a good risk:reward opportunity. Then I might decide to take it and go long.
So far, I am neutral, but this could change depending on how the market will open.
Happy Trading,
Colibri Trader
p.s.
Don't forget to check out my latest article on Trading Discipline HERE
(Visited 504 time, 1 visit today)