GM.
This is the Colibri Trader.
And when it comes to trading the markets, we give you the scoop like a high schooler working at Cold Stone.
And yes – we put rainbow sprinkles on top.
It's been almost a month without trading analysis.
So, today we're taking the edge off and giving you some cool Forex stuff:
First things first…
Last time I walked you through my GBPUSD analysis.
I was expecting to see the pair go lower based on the technicals.
And look what happened.
I shared my analysis on the 30th of May👇🏽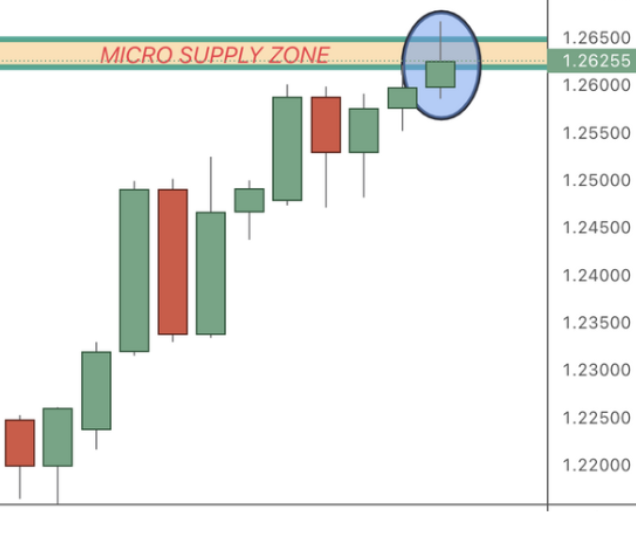 Price has dropped over 600 pips before recovering some: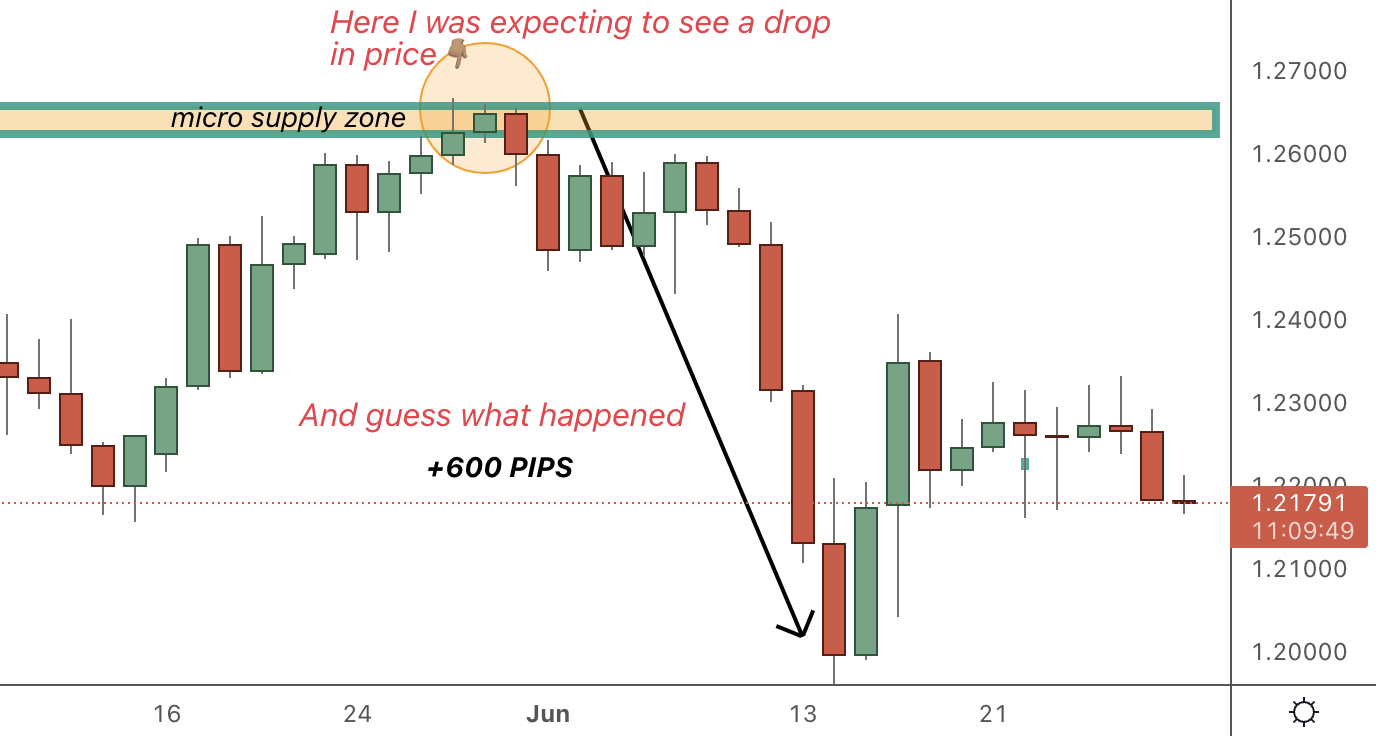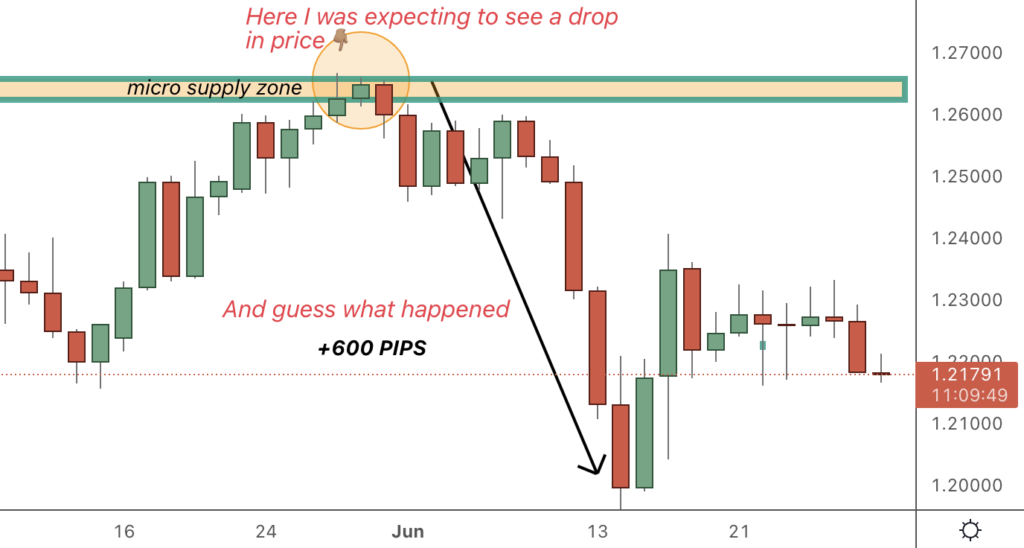 I am not a prophet or a guru, but trading with supply and demand zones is so powerful that it works like magic.
Don't want to say it, but I told ya so 🙂
And now, price is currently in a downfall, so who knows when we will see price bouncing back up.
Until then, for the ones amongst you who are riding this trade, I can only say one thing:
Great work 👏🏼
EURUSD Trading Analysis 29.06.2022
Today is all about EURUSD, though.
I have spotted an interesting bearish formation on the Daily chart.
Here is what I am seeing👇🏽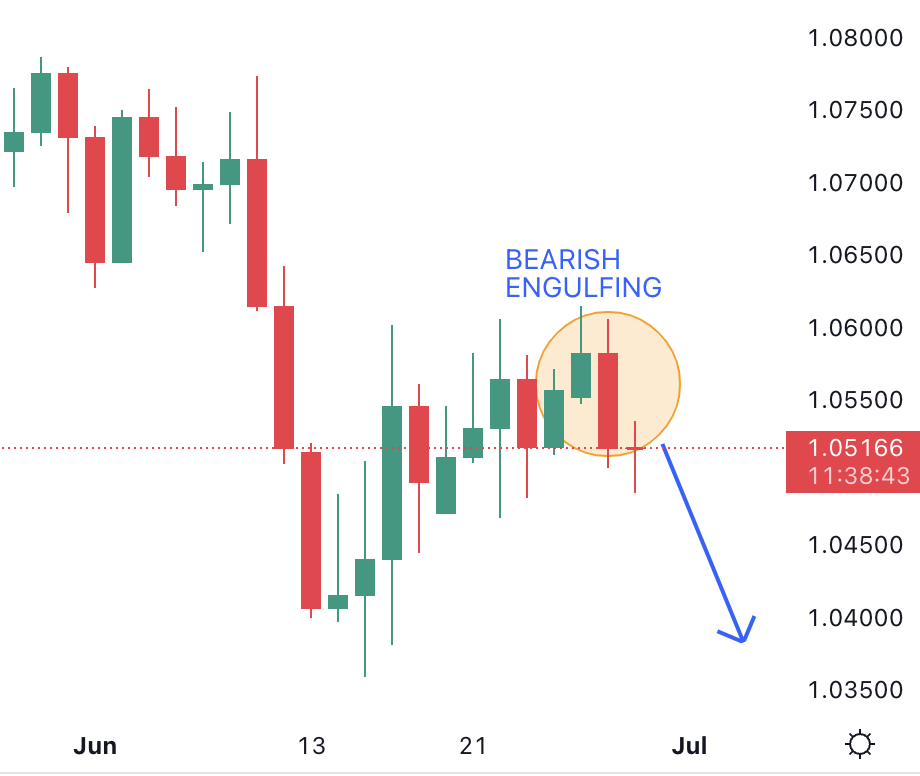 Looks like price is ready for a new low.
There is a bearish engulfing candlestick on the daily chart.
This is giving indication that finally sellers are outnumbering buyers.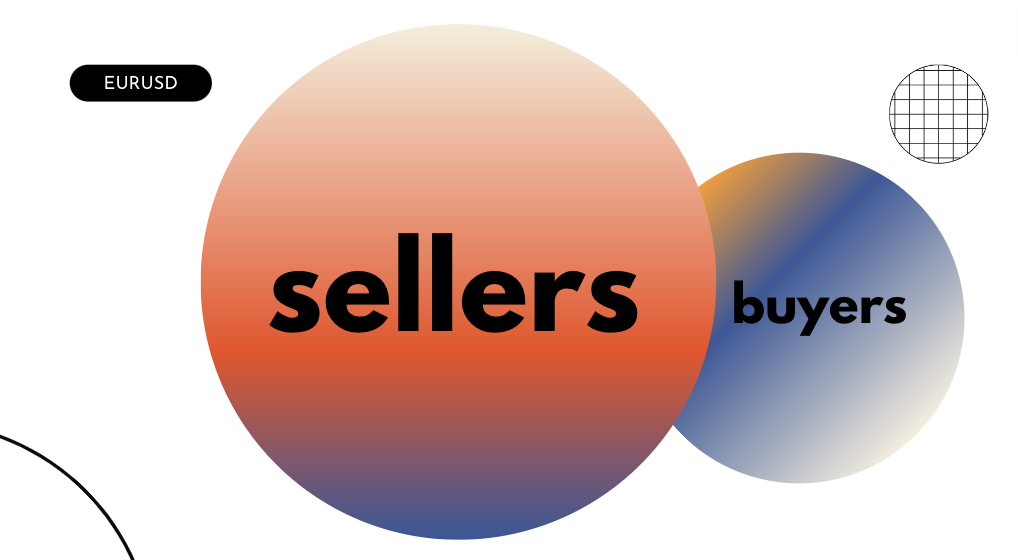 So, what's next?
There is a high chance that price might continue falling lower from here.
I will definitely be on the lookout for more signs for that from the lower timeframes.
I would love to see a candlestick confirmation from the 4H chart that is either:
1) Another bearish engulfing pattern
2) Or an inverted pinbar
3) Or an inside bar
Until then, take care of yourselves and do not rush into any trades that only look good on paper.
Make sure that a trade ticks all of your boxes before even consider taking it.
Happy trading,
Colibri Trader
P.S.
Purse friendly Supply and Demand trading course. With a 300+ strong waitlist, students of the markets are going mad this month for the latest trading course inspired by success stories, but at a fraction of the price.
P.P.S.
What is copy trading and is it worth it? Check out this article dealing with the pros and cons of copy trading.
(Visited 352 time, 1 visit today)