2 Great Trades I Took Recently- is it a coincidence that NZDUSD and Crude Oil moved in the same direction
Last two weeks I experienced some great trades that I shared with you. To check out the original posts, please go to:
NZDUSD Trade Setup May 15
USOIL Trade Setup  May 18
2 Great Trades I Took Recently

First things, first… The trading setup from May 15 has so far returned 200 pips. As you would probably recall, at a point I cut my initial position. I am still running the rest (25%) of the initial position at the moment. On this trade I must say I broke some of my rules and  obviously the results are not as great. I am still in profit, but sometimes you just need to react faster than you can think.
In my second trading setup, it was a long USOIL idea from the 18th of May. It is up almost 3 dollars (or the equivalent of 300 pips in FOREX terms). Although this trade setup has led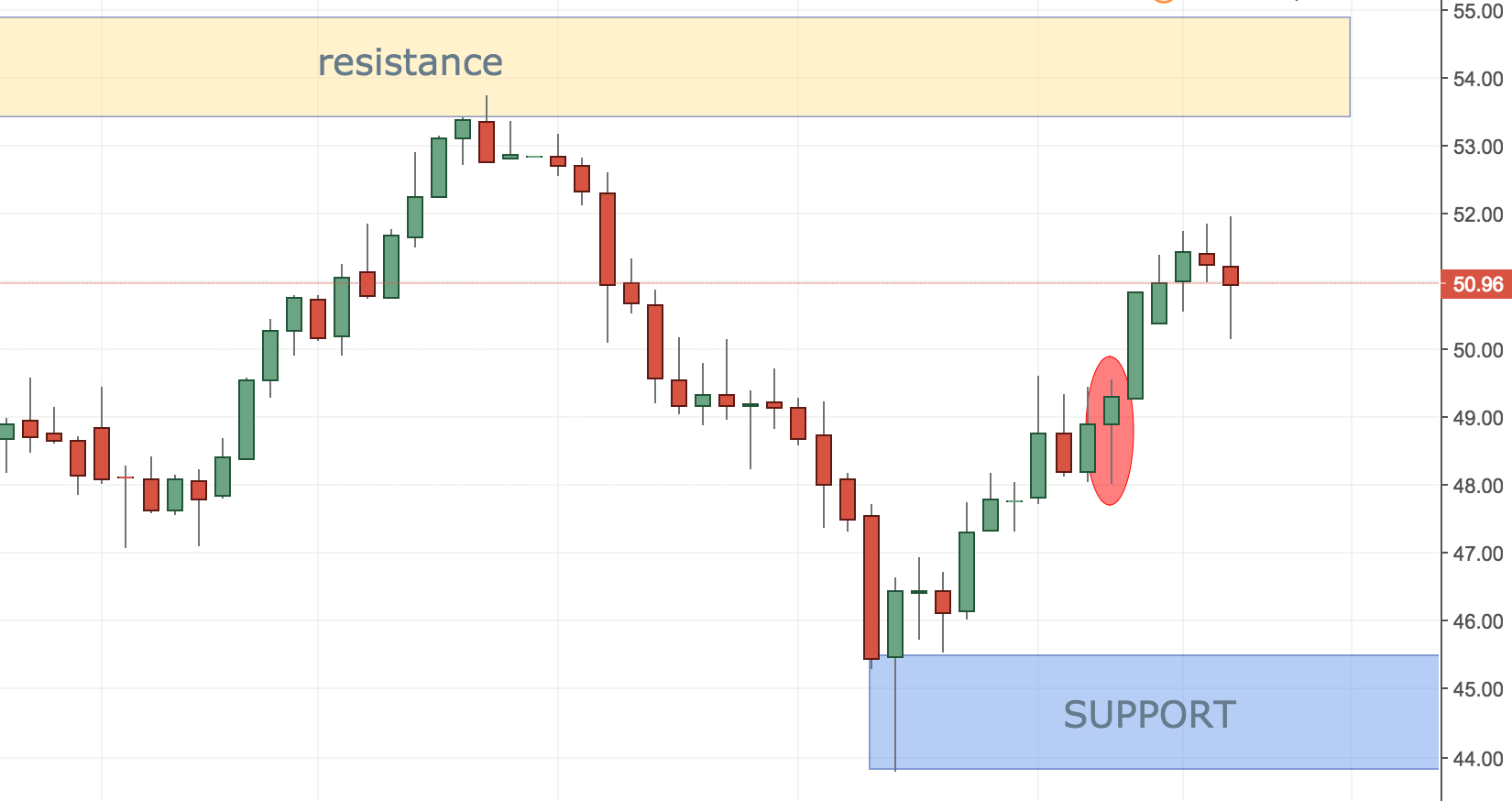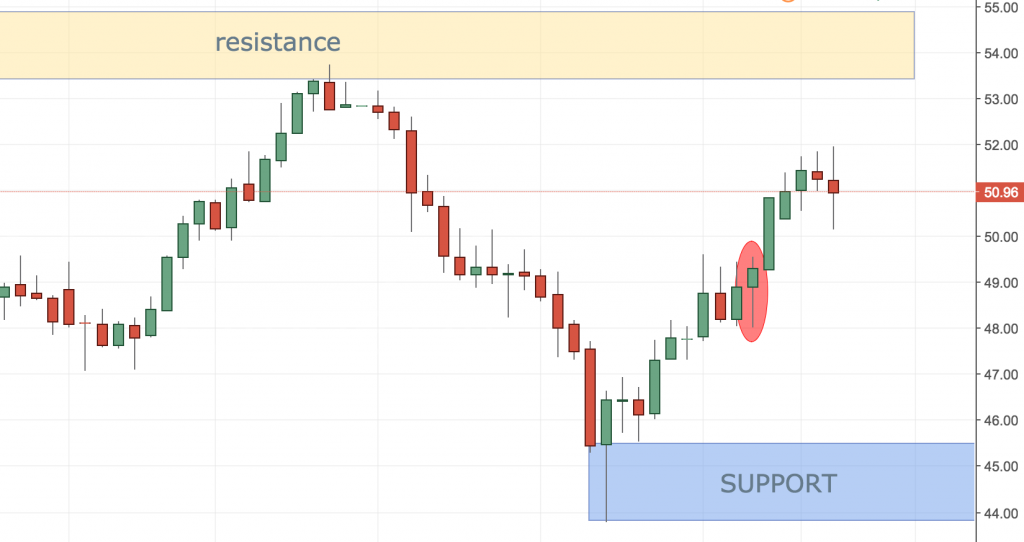 to great profits, there is probably much more to add. I am looking at the level of 55.00– another 3 dollars (300 pips) as a potential target. This trade has given great opportunities if you are following my professional trading system. On 2-3 occasions you could have "scaled-up" and increased your returns.
Currently, I am still in this trade I was looking for on the DAX (I do apologise to all of my non-Twitter followers). I did talk about this possible formation on my Twitter page.
If you do have Twitter, you might want to follow me there, too because due to time limitations I do not always have the time to share all my thoughts in a long article. My blog is still my main source, but Twitter could be a nice little extra for the more keen amongst you.
Happy Trading,
Colibri Trader
p.s.
Have you check my recent article on EURUSD
Or an article in which I explain what 3 methods have helped me stay profitable- I talk a lot about Timeframes, Day trading and Price Action
(Visited 1,804 time, 1 visit today)