Dear traders,
I hope you had a great trading week.
I managed to secure some pips from my EURGBP trade.
I wish I followed my own analysis and exited at the resistance level that I shared with you.
Unfortunately, I stayed for a bit longer and exited after a small correction.
It surely made me some pips, but less than expected.
My take profit area was around 0.9080.
I guess you cannot really pick a top or a bottom, but that is not what you should be after.
I also had a small trade on DAX, but could not share the details over it with you guys, since it came very fast and I was not expecting it beforehand.
Even though I made around 120 points profit on this one, I consider this a mistake.
I did not wait for a proper setup on the daily chart and took a trade from the 4H chart, which is a slight deviation from the rules.
As some of you, who have taken my trading course would have probably assumed by now.
USDCAD Trading Analysis
Today, I have decided to share my thoughts on USDCAD somehow midday.
The reason being is that I just saw the trading setup and believe that there might still be some place for bears here.
The daily chart is showing two consecutive bearish candles engulfing the previous green candle.
We have a small supply zone, which acts as a buffer and I believe a lot of other supply and demand traders might notice that, as well.
I am looking for a small retracement towards the 1.3610 area and then a confirmation from the 4H chart.
The candlestick confirmation should appear somewhere around the supply zone as marked on the chart below: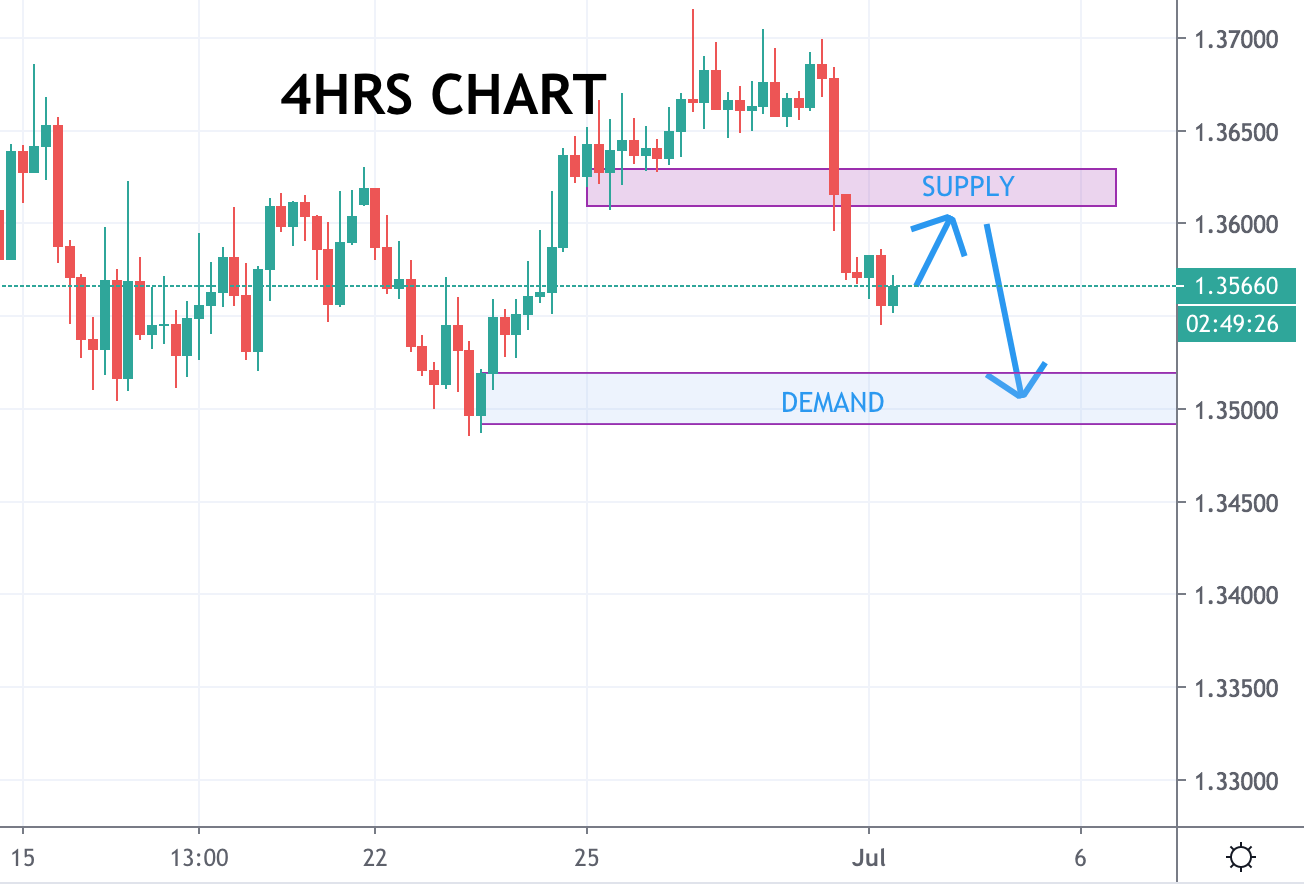 Let's see where price will take us on this one!
Happy trading,
Colibri Trader
(Visited 418 time, 1 visit today)