Dear traders,
Last week I shared with you my analysis on GBPUSD.
I was expecting to see either a rejection or a confirmation of the resistance level below: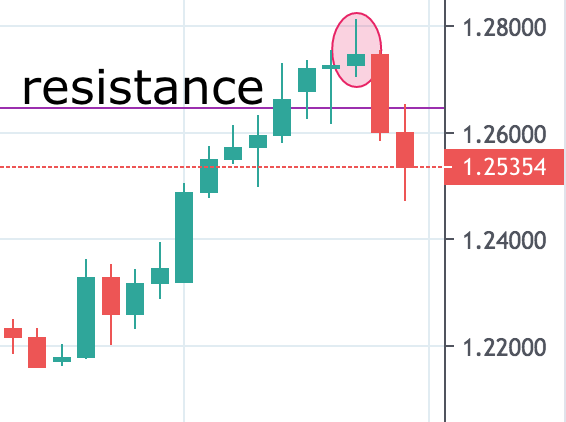 Initially, there was a confirmation and I decided to stay with the trade.
But on the following day, there was a pin bar as you can see from the screenshot above.
This boded negatively for the bulls and I decided to cut half of my existing position.
On the following "red" day I eliminated the other half just above the resistance level.
All in all that was a very decent trade which I managed to exit on time.
EURGBP Trading Analysis
Today, I am looking at the EURGBP pair.
It has been a while since I last covered this pair.
It looks like there is a chance that we could see a continuation of the uptrend.
There is an inside day on the daily chart as indicated on the screenshot.
This usually bodes for a continuation of the prevailing trend.
I will be waiting to see how the price will open.
There is a chance that we see the price going lower first before going higher.
That is why it is important for me (as the majority of my students know) to see a confirmation from price on the lower timeframe, too.
There are two possible levels that price might reach (if 4H confirms a continuation):
0.9150
0.9500
Depending on price action, these are two of the major resistance levels ahead.
Happy trading,
Colibri Trader
(Visited 528 time, 1 visit today)