Hello traders,
The last trading analysis gave you some food for thought, I am sure.
In case you have not followed me for some time, here are my last two trading ideas:

DAX from May 17th
I do realise that we are in a strong bullish environment and a lot of you might be happily banking on profits, but remember that markets are easily changing their nature.
Especially nowadays…
I recently also shared with you my thoughts on GBPUSD on Twitter and seems like this has been one of the best FX trades in my account for this year.
Since I wrote about it, this pair has been up over 450 pips.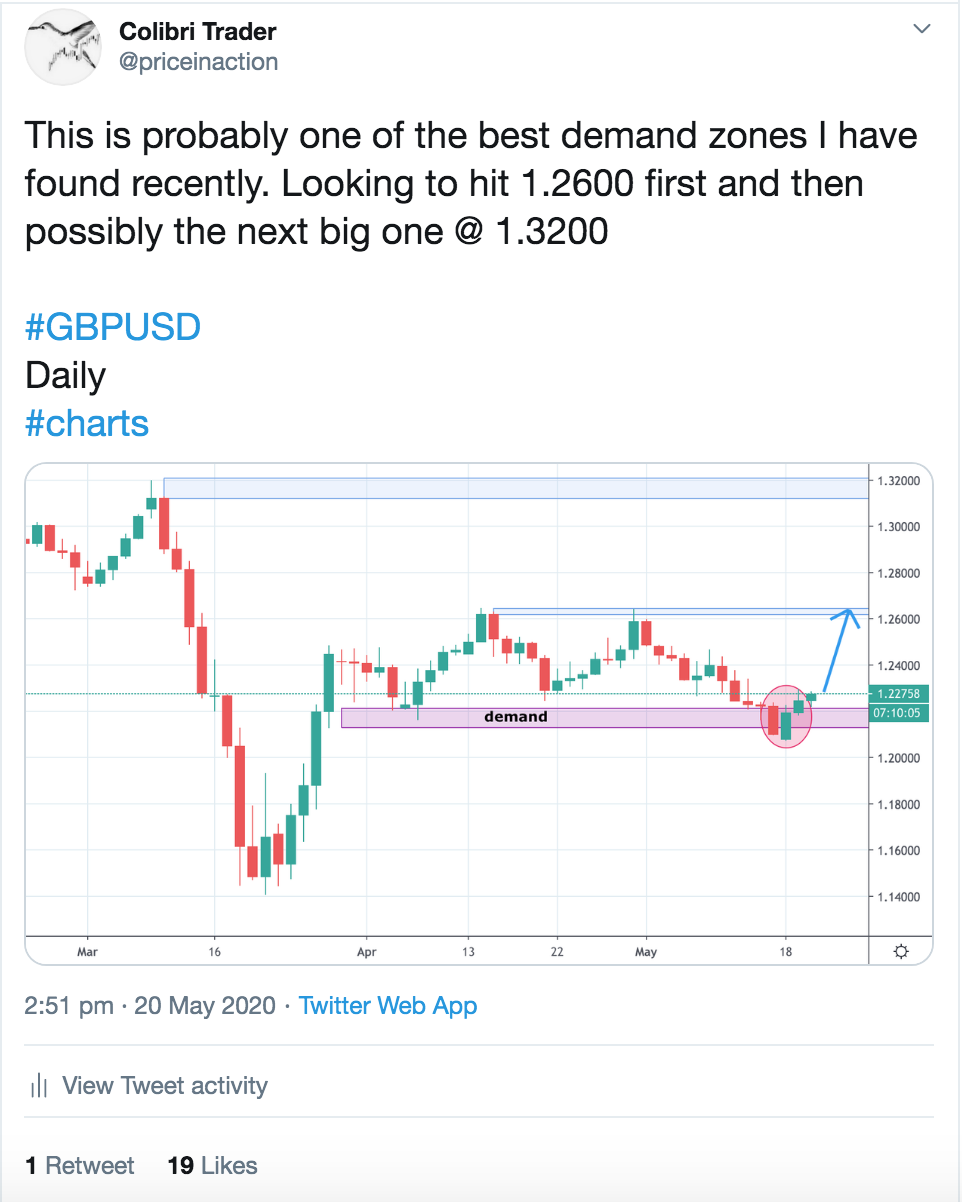 Of course I did not make that many pips, but I managed to get a good chunk of them.
And again- pips by themselves do not mean anything. It is all about the execution and money management in place.
A good trader can make a lot more from 100 pips than a bad trader from 400 pips.
Just saying…
GBPUSD Trading Analysis
Today, I am still looking at GBPUSD.
Although I have taken my profits partially, I believe there might be a chance for a strong breakout from this chart pattern.
There are a couple of things you should be looking for here:
Will the price reverse from this minor supply zone
If price rejects the supply zone, most likely it will replicate the most recent bullish leg, i.e. another 400-500 pips
I will be paying close attention to this pair in the coming few trading sessions and decide to:
Close out my second half of the position
Re-open a new long trade and continue riding this trade
Always be paying attention to price action and the major and minor supply and demand zones.
This is the most efficient way of trading in my opinion and one that continues to prove itself time and time again.
Happy weekend,
Colibri Trader
(Visited 1,071 time, 1 visit today)