…to realize you are running a losing streak…
Today, I will share another story from the day trading room.
It is not always pink ice and champagne.
There are those days in which you are getting hammered by your own emotions.
No matter how hard you try, no matter how much experience you've got under your belt, you just fall victim to your own emotions.
And while you do it and you realize you are doing the wrong things, your orders keep on getting sent to the broker.
And they keep on executing them until at one moment you realize that you have been running a losing streak.
This is the story I am going to tell today.
The early hours of September 22nd
This morning I was late to the screens.
As I was rushing to switch them on, I realized it was already 7:59 a.m. In other words, I had 1 minute to the market to open.
1 bloody minute…
I quickly typed in all of the passwords and was in.
There was a bloodbath on the DAX market already.
The short-sellers have already driven it down by 70 or so points.
And then the real FOMO started to kick in.
FOMO feelings and one trade later
As the clock was ticking away and I was looking for a retracement, the price did eventually retrace.
15 points later I was in a short trade.
I have decided that since the move had already started, I could switch to Dow Jones and short this instead.
I was thinking to myself, this was a good catch.
But deep inside I realised that my setup wasn't there.
There was a major level another 20 points higher and my SL was only 16 points or so.
Here is the trade itself: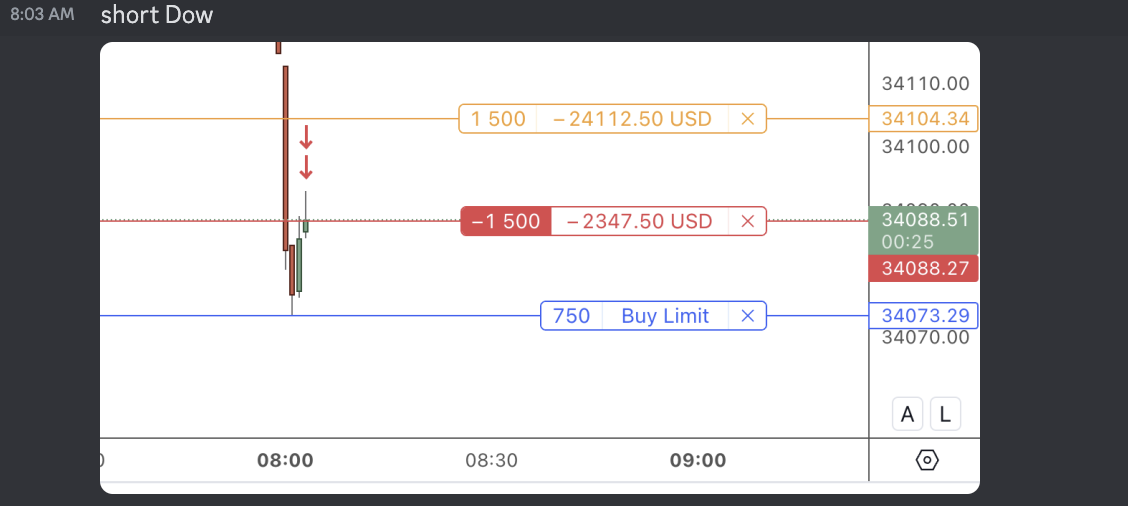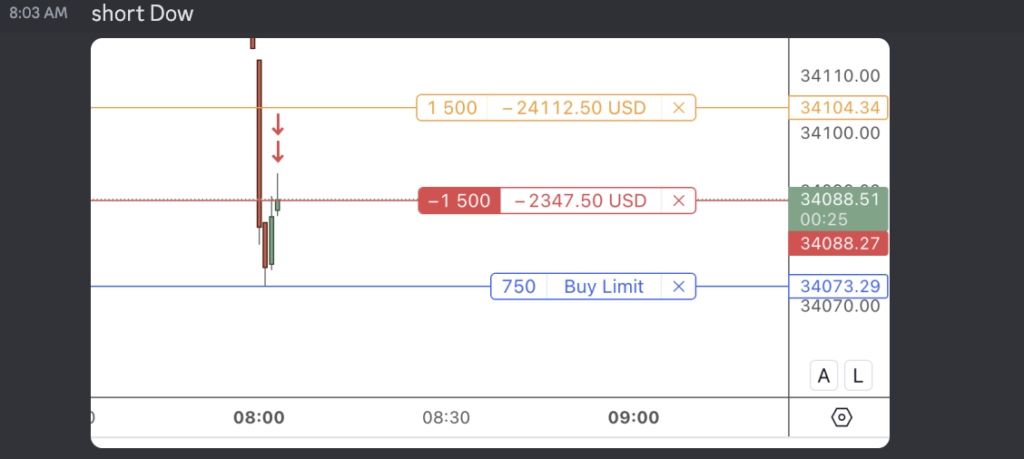 And then, of course, it happened.
While the price continued its slow retracement to the next resistance level I was brutally stopped.
At this moment I realized I had been ignoring the voice yelling at me: "You are too early into this trade. Get out of it!"
But, it was just a distant echo.
At this moment, the pain was too strong and I was anxiously looking for another opportunity.
The second trade tells it all
It takes at least two trades to realize you are running a losing streak.
And here is what happened next…
As my stop loss from the previous trade was hit, I subconsciously knew that I should cut my losses here, but alas, I was getting ready for another trade quicker than I could've handled.
And here came the second trade.
I waited for DAX to come somehow my way (again, disrespecting all of my rules) and took another short swing at it.
Here is my trade: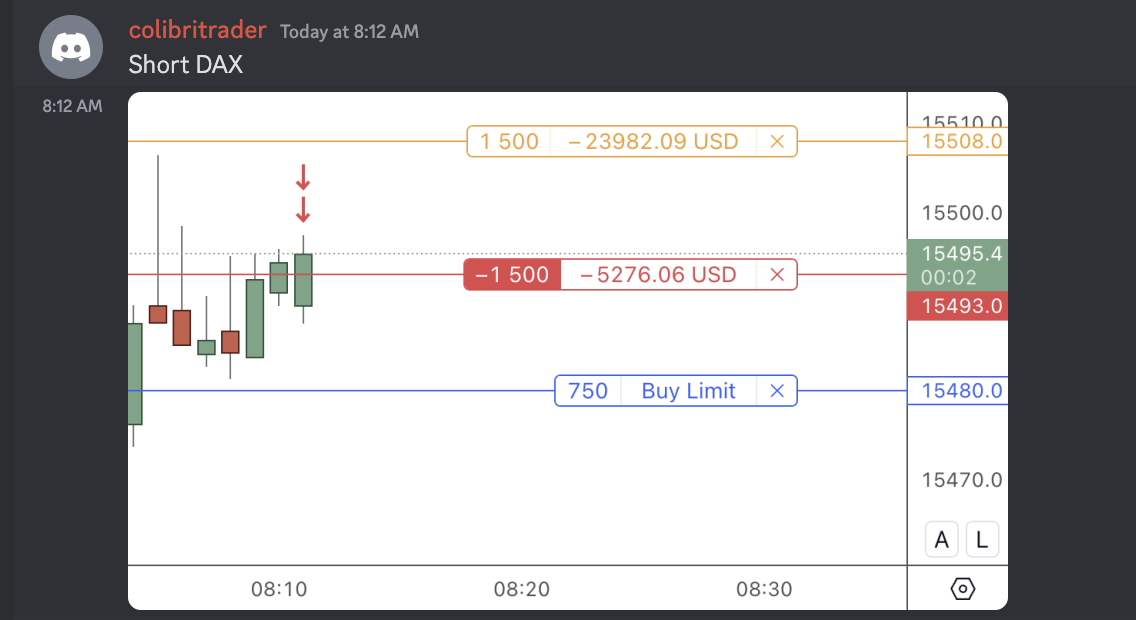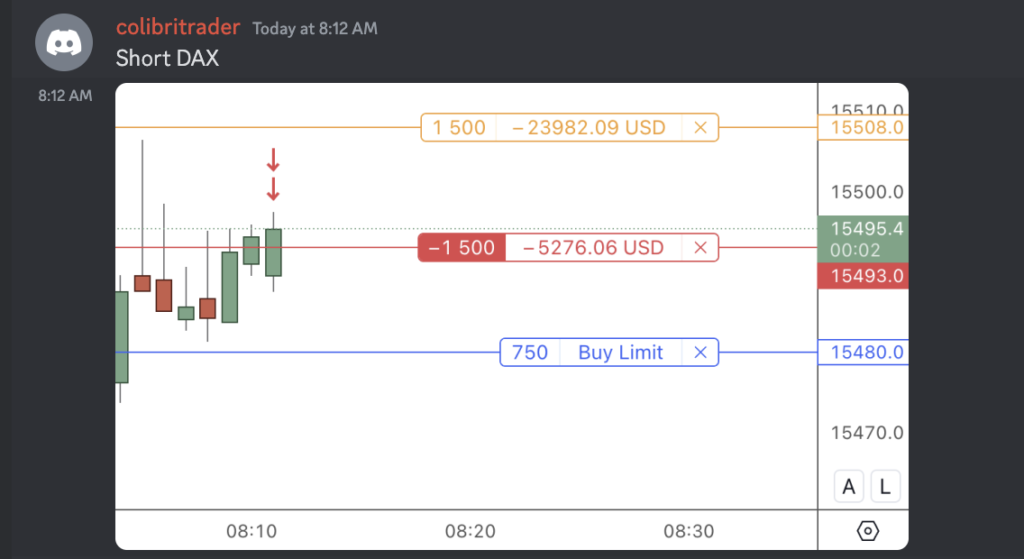 Where was my head at? What was I thinking?
I really needed some fresh air.
My stop loss was hit quickly and I was down 13 points.
Not a great amount by all means…but a loss is a loss…
My ego was hurt.
Same with the previous trade.
What hurt me most was ignoring my rules.
I was left there 15 minutes after the market opened with two small losses.
And the most painful part was that I was feeling like a traitor.
I have just betrayed myself.
Key takeaway
The most important lesson here is that if you are not sure that this is the right trade, there is always tomorrow.
Don't fall into the FOMO trap.
Don't say to yourself, "It's Friday, so I'd better take a trade or two before the weekend."
Don't fall into any of those traps that lead you to excessive trading or trading at all.
If it is not the right moment or trade, just move on.
And remember, sometimes the best trade is the one not taken!
(Visited 184 time, 1 visit today)