Dear traders,
Last time I wrote about GBPUSD.
This was one of those times when the price literally followed my expectations to the T.
Not like I have a magical ball of sorts or anything like that.
It was simply one of my hypothetical scenarios and that was a great trading opportunity.
Here is what I was expecting to see: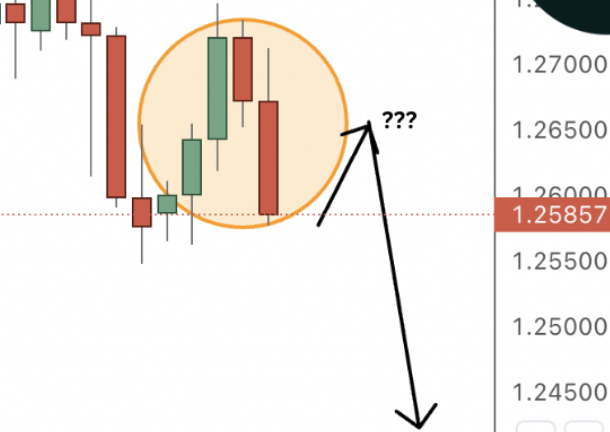 And here is what happened: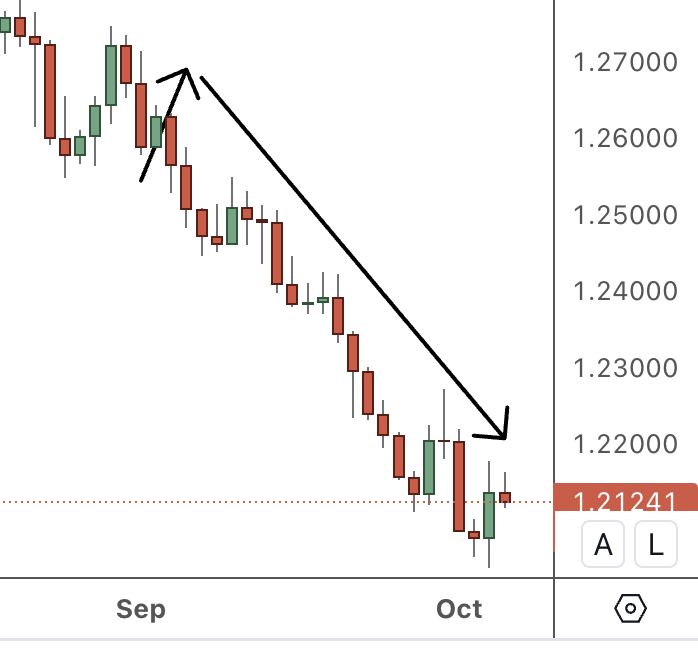 This was literally a stonefall 😲
600+ pips…
Again, everything could have happened and I am far away from saying I can predict where the markets will go.
What matters though is how are you going to take action on your trading hypothesis and how you will manage your risk.
That's all that matters…
And of course, did you take action on your trading ideas at all…
Gold Trading Analysis 05.10.2023
Here is my daily inspo.
It is coming from the Gold market and it looks like the price might be ready for a final push towards the closest demand zone.
There is an inside day candlestick formation on the daily chart as you can see from the screenshot above.
Chances are that the price might push for a final exhaustion move to the downside before it gives a chance to some of the short sellers to pocket profits.
I will be looking for a small retracement and a possible entry from the 4H chart.
I would ideally like to see the price re-testing the 1828 area before considering any further trades.
For now, I am patiently waiting to see if I will get a price confirmation or a rejection of this area.
Happy trading,
Colibri Trader
P.S.
Did you know that it takes two trades to realize you are on a losing streak?
(Visited 141 time, 1 visit today)