Dear traders,
Last week ended on mixed results for me.
I had a trade that was stopped out- USDCAD.
I am on the other side back to this trade.
As you can see on the screenshot below, there is a micro supply zone that was met by a bearish rejection candle.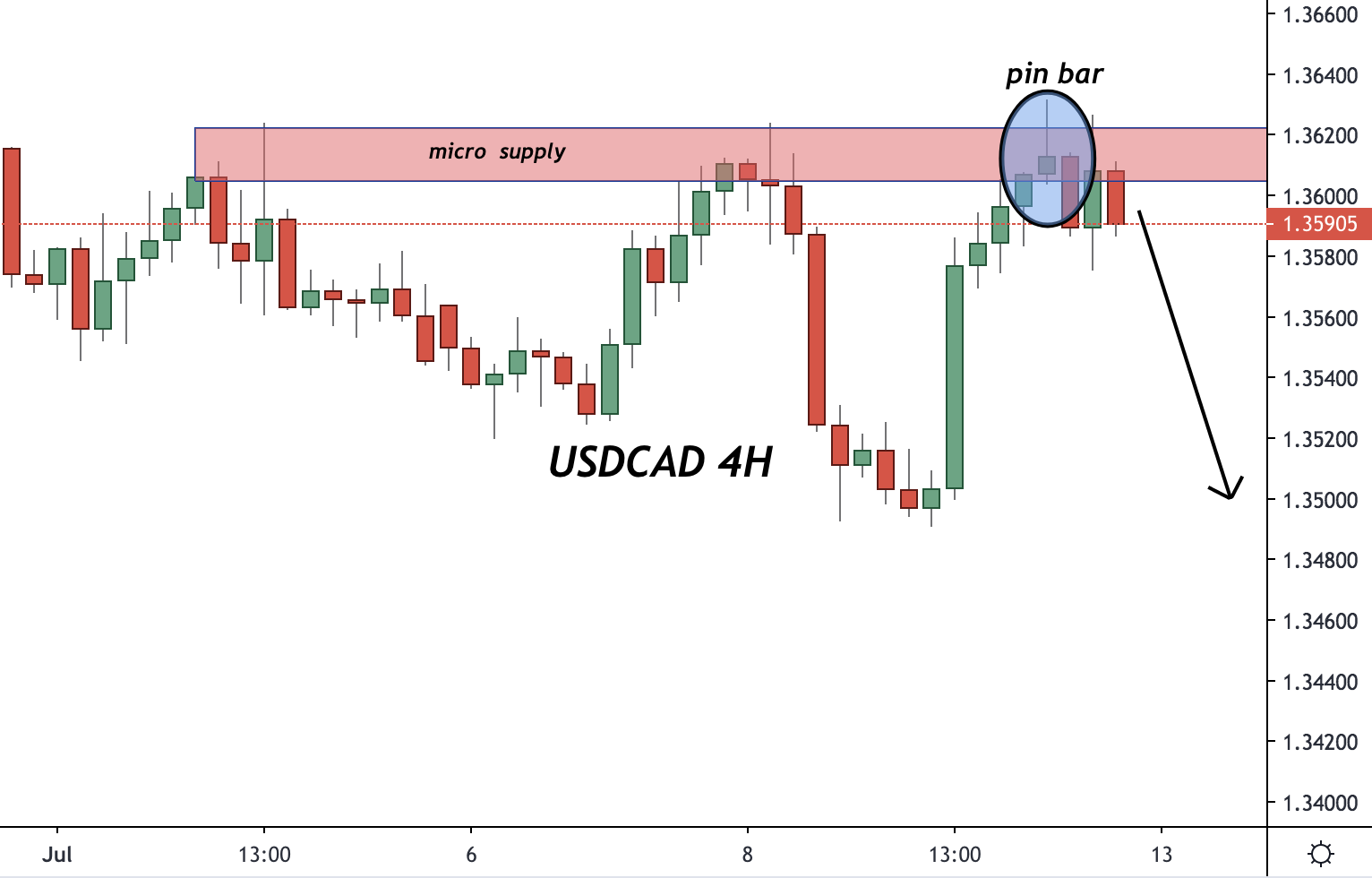 The daily candle closed as a pin bar. I am looking for the next barrier at 1.3500 and then to 1.3350.
The previous trading analysis on AUDUSD that I have made is still looking bullish.
The daily chart is showing a small pin bar, which confirm the bullish outlook.
GERMANY 30 (DAX) Trading Analysis
Today, I am looking at the German stock market- DAX30.
I managed to get into a long trade on Friday based on the screenshot below: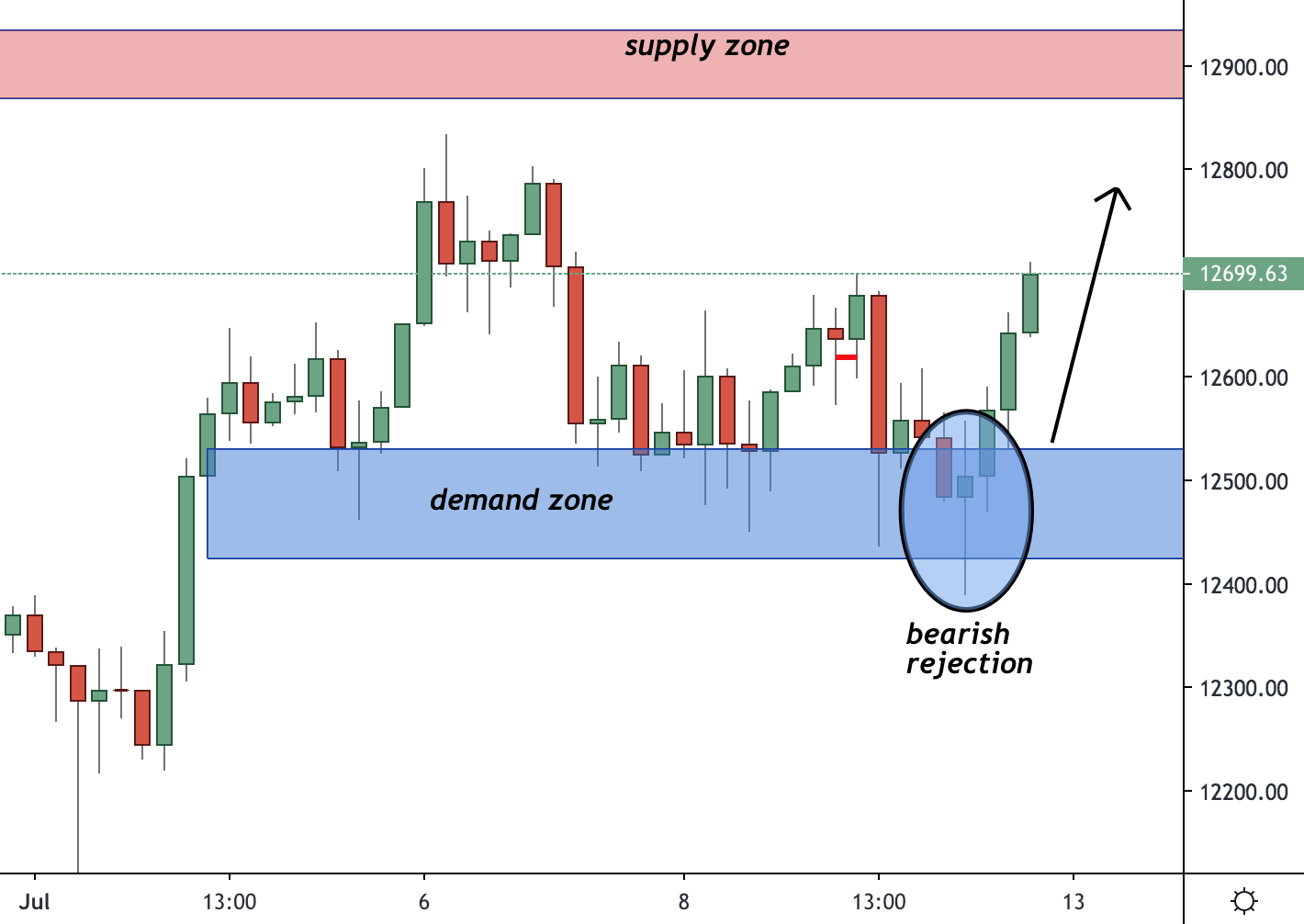 There was a strong demand zone on the 4H chart.
Secondly, there was a bearish rejection candle at 12500 and this gave way to more bulls to enter the scene.
I am currently looking at the 12900 level.
Price might make a small retracement and then I will be looking for a potential second entry.
The daily chart is showing a bullish engulfing candlestick, which supports my view that we are about to see more bulls down the line.
Happy Sunday,
Colibri Trader
(Visited 368 time, 1 visit today)