Germany 30 (DAX) Trading Analysis
by: Colibri Trader
Dear Traders,
The trading idea from last time went up less than 50 pips and is currently hesitating between the levels of 1.1680 and 1.1620. A breakout of any of those two levels will show traders bullishness or bearishness.
For the time being, price seems locked in a very tight range. I will continue monitoring the EURUSD pair. The daily timeframe is not showing any price action.
Germany 30 (DAX) Trading Analysis
Today's trading analysis is coming from the German stock market- DAX.
I am looking at a large rejection of the 13,000 level, which was our support and target level. If you check my Twitter Post Here, you will see when I wrote about it. It was a 4H analysis straight from my Twitter page.
If you do not have a twitter account (although I highly recommend you do create an account and follow me there), here is the screenshot from Nov 7: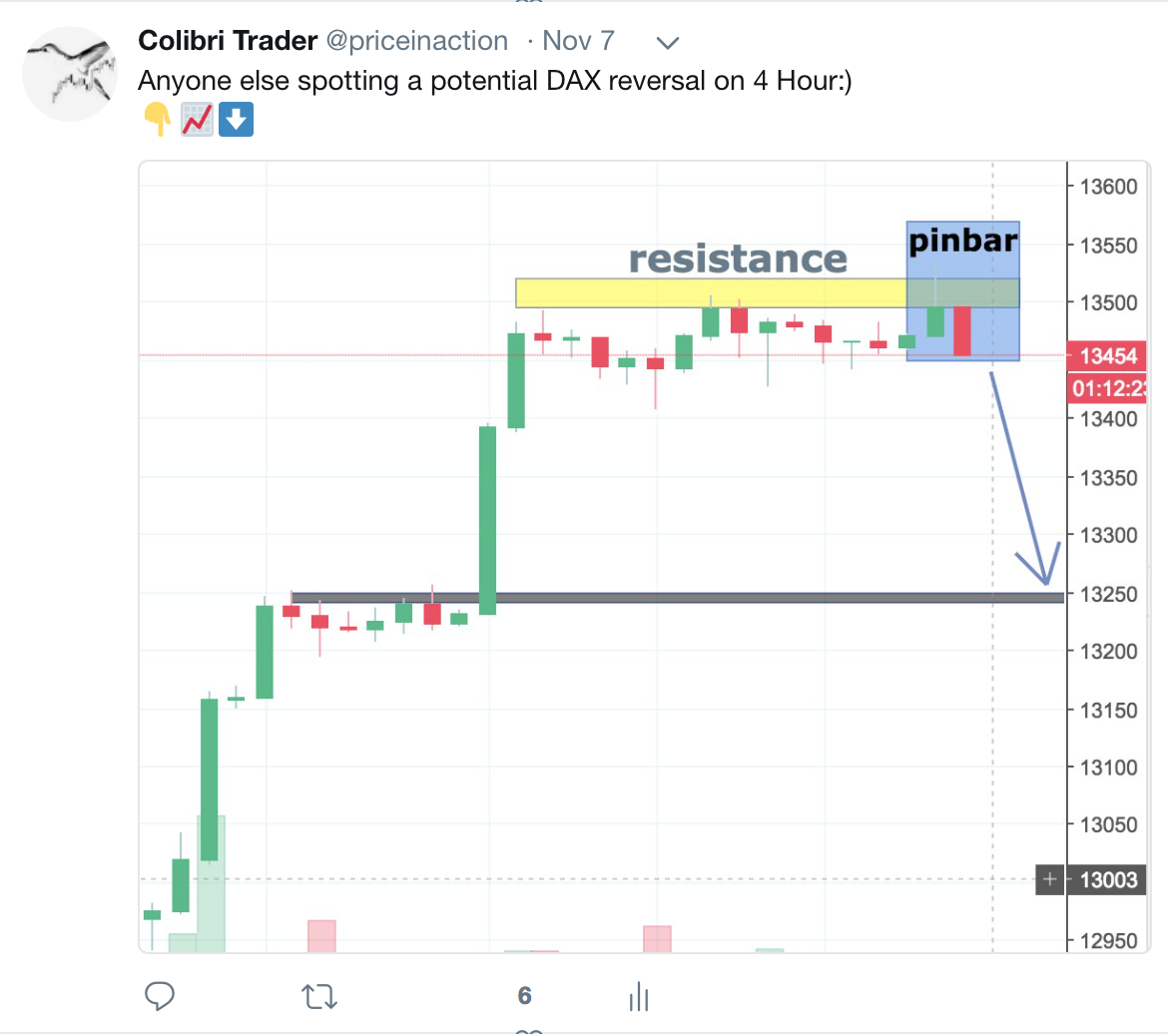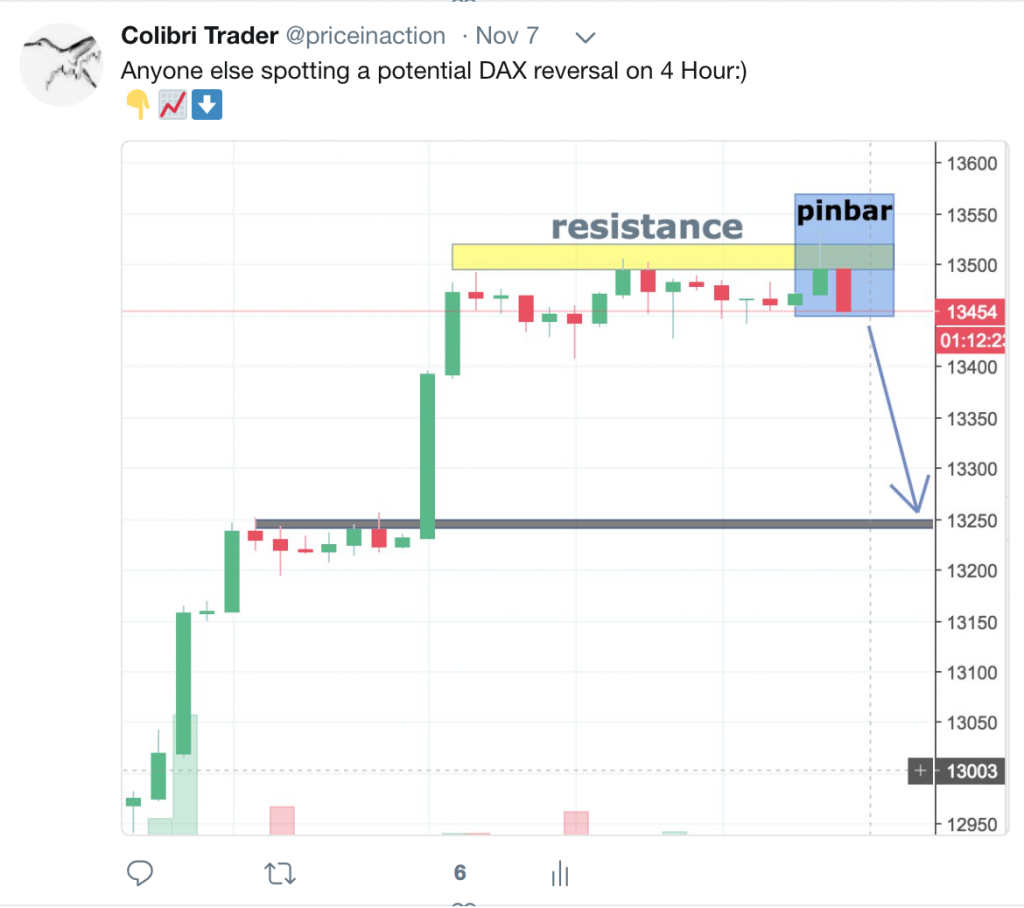 From the 4H chart, you can see how precisely price action has warned us of this imminent decline. Here is a 4H screenshot of what has happened since then: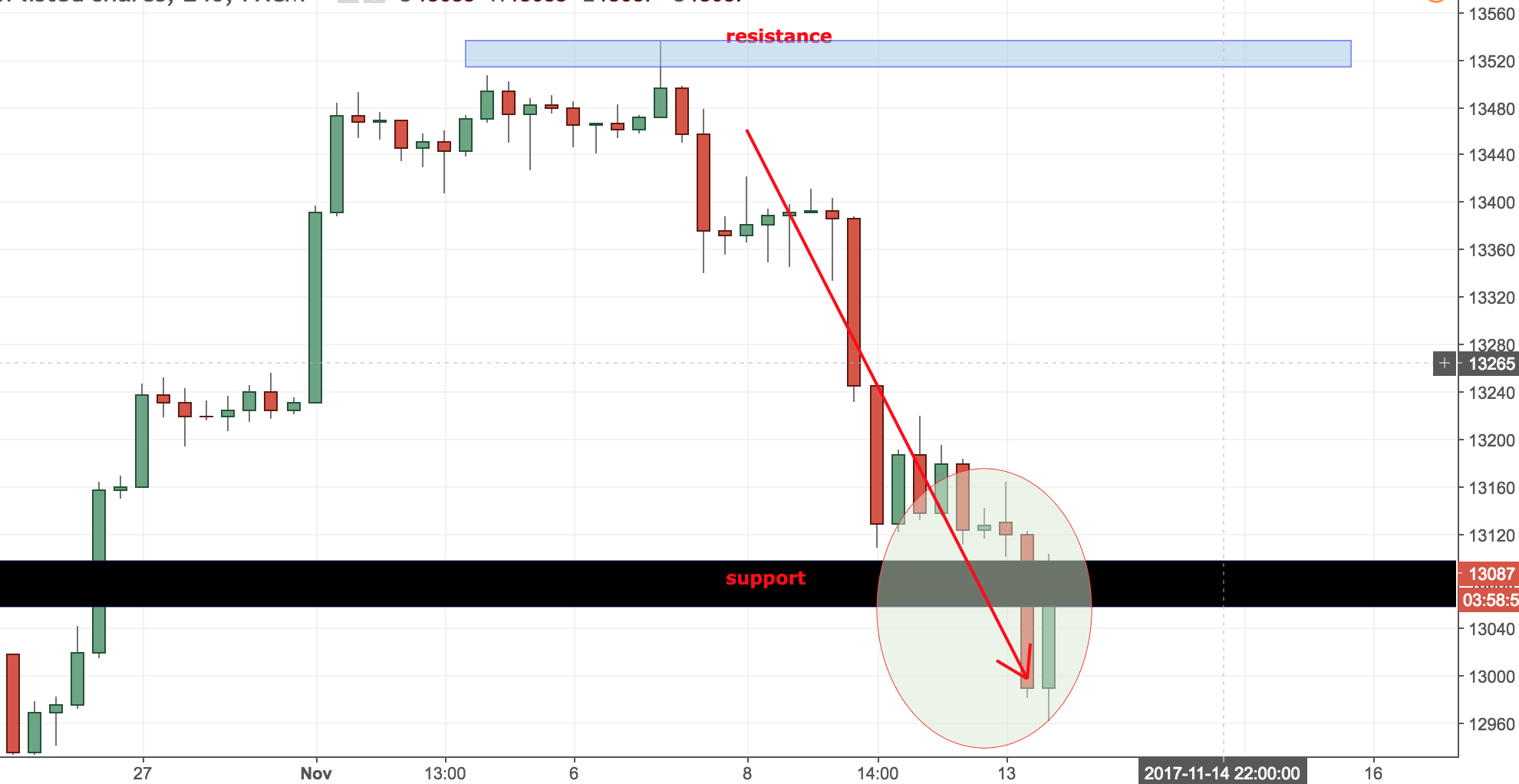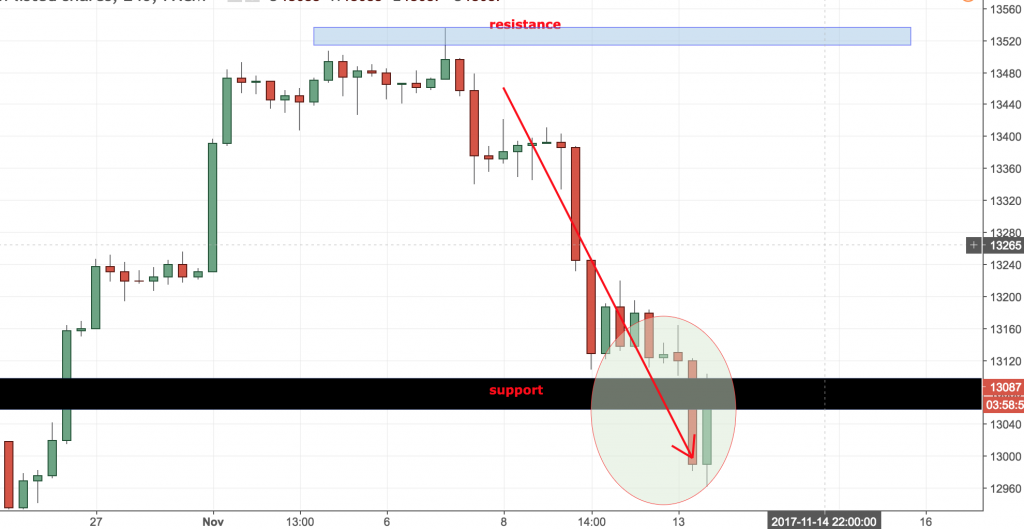 You can see price that has gone down around 500 pips. Currently, it is re-bouncing from the support level at 13,000.
The daily price action is showing a pinbar. This bearish rejection on a support level might lead to a lot more interest on the buyers' side.
I will be looking to possibly enter in a long trade at around 13,040 if a price action signal from the 4H presents itself.
My hypothetical initial target would be the level of 13,200. If price action confirm that level, my next target could be 13,500.
Happy Trading,
Colibri Trader
p.s.
Have you checked my recent article on Divergences
(Visited 1,051 time, 1 visit today)