GBPUSD Trading Analysis, Past Trades and Travelling
Dear traders,
After coming back from a holiday I discovered I have not missed a lot.
Still Brexit talks.
Still no major FX move.
Only one good trade that I took and it appears to have been the one with the best possible outcome.
I will admit- I was not expecting such a quick and profitable run, but sometimes you get lucky, too 🙂
Taking a break while still having a trade on is not such a bad idea- sometimes.
I would not recommend it but here is what I mean:
Over a week ago I wrote about DAX on my Twitter page.
You can see the original tweet HERE or a screenshot of it just below.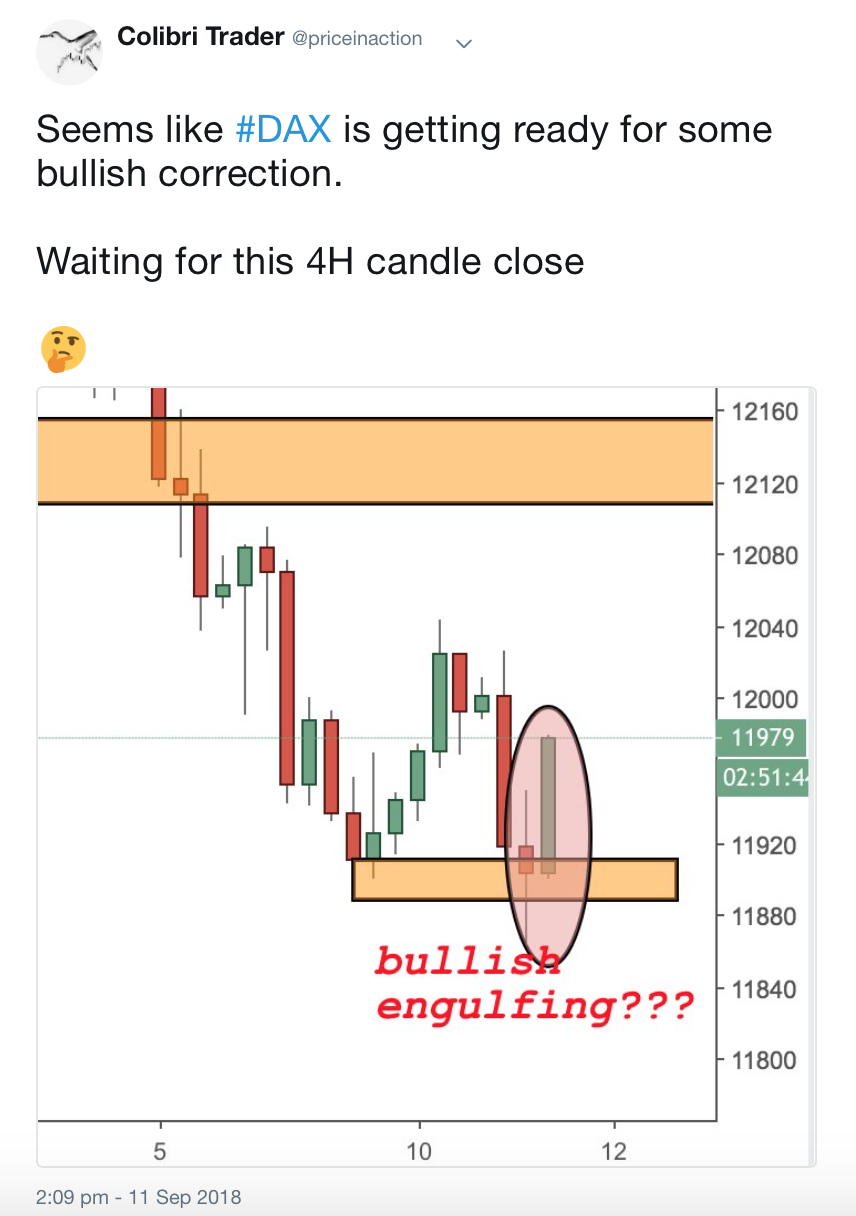 I managed to take a long trade after the bullish engulfing candle formed.
All the possible factors to take this trade aligned and I did take it. I also informed my Twitter followers of my first target and once it was hit there was no reason to take the profits from this trade quickly.
I let my trade run for a little while longer.
Now, it is over 300 pips higher from my original target.
That is exactly how one should be trading when following his/her trading rules.
Simple- you make money by letting winners run and cutting losers as quick as possible.
Currently DAX is located at 12410, which is around 500 pips above my entry.
The risk:reward on just this one trade is 3.77 so far as you can see from the image below.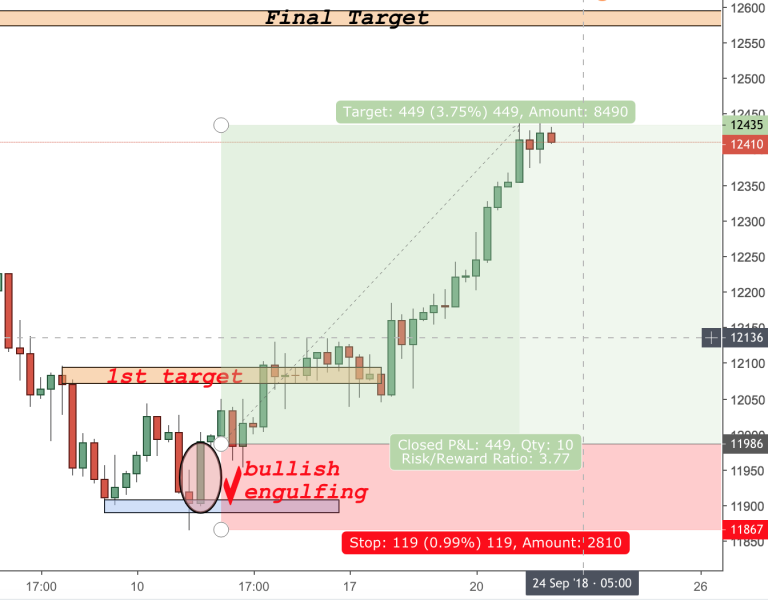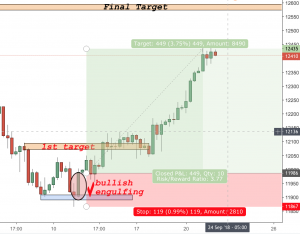 If price goes to the final target that will be a risk:reward ratio of 5.07 as you can see below: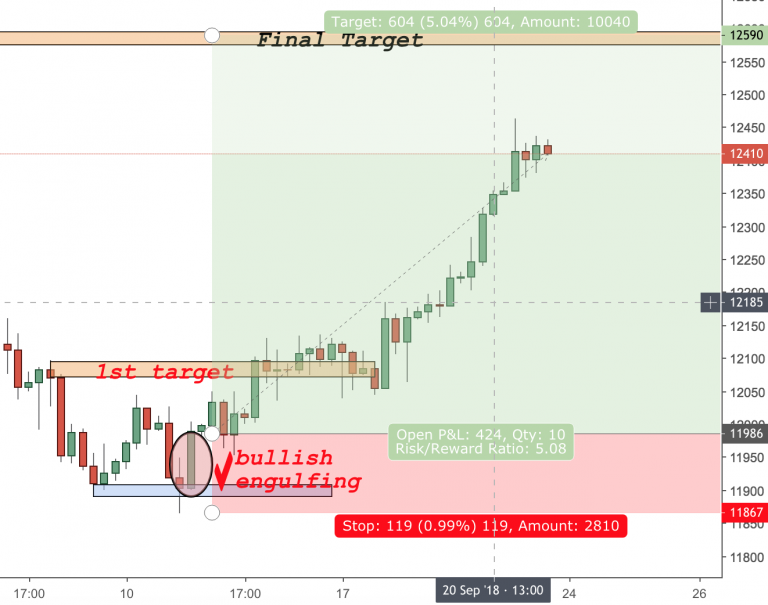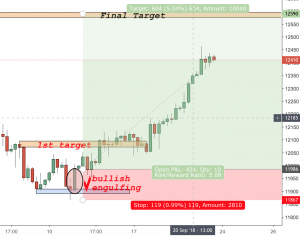 This is certainly not the highest risk:reward ratio I have gotten, but is still a very decent one.
Here I am not taking into consideration other trades I have taken along the way.
As the ones whom I've taught are aware, there are a few other hidden trades that you could have taken. You could have multiplied your profits and increased your risk:reward ratio to an even higher figure.
Even if you have kept things simple, this is a great trade that is still developing.
GBPUSD Trading Analysis
It is funny how I was supposed to write about GBPUSD and I ended up going after my last trade for such a long time.
This GBPUSD analysis won't take too long.
I am looking at a bearish engulfing pattern that has formed on the daily chart.
This is boding for more sellers to join the selling queue.
What I would have done in normal circumstances is wait for a retracement and then a taken a short trade after a 4H bearish confirmation.
I am currently not sure about such a scenario.
I believe that we might see a second re-test of the 1.3300 area, before (and if) we see further GBPUSD declines. I will not trade this pair, especially after my winning streak from last week.
Sometimes in trading you need to take a break even after you have just come back from a holiday.
I know that sounds hilarious, but that might be the best thing to do when you are not sure.
Even after a summer holiday 🙂
A few other factors to consider when thinking of this trade are:
There is a bullish rejection candle or pin bar on the weekly chart
All other GBP- related pairs are exhibiting bearish signals.
In the end, trading is a lonely discipline and you as traders should do whatever our trading plan says- if of course you have one!
Before I finish this article, I want to share with you a magnificent view from my last trip to Greece.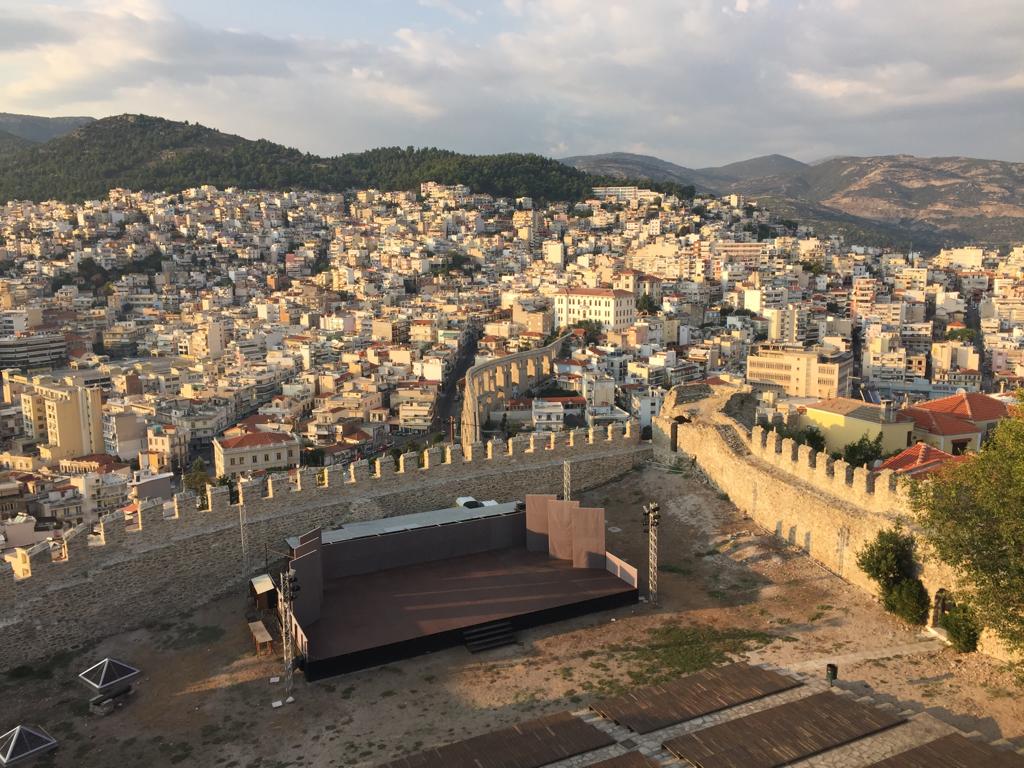 Trading is a stage and you decide what role to take…
Happy trading,
Colibri Trader
(Visited 603 time, 1 visit today)