EURCHF Trading Setup
by: Colibri Trader
Dear all,
It has been a great day for ones of you who managed to get on-board of the Crude trade today. Yesterday, I wrote about it. I was waiting for a bearish rejection, which happened today and gave a great entry opportunity. Have a look at the screenshot below and the pinbar that formed on the 4H chart before price shot up almost 3% for the day.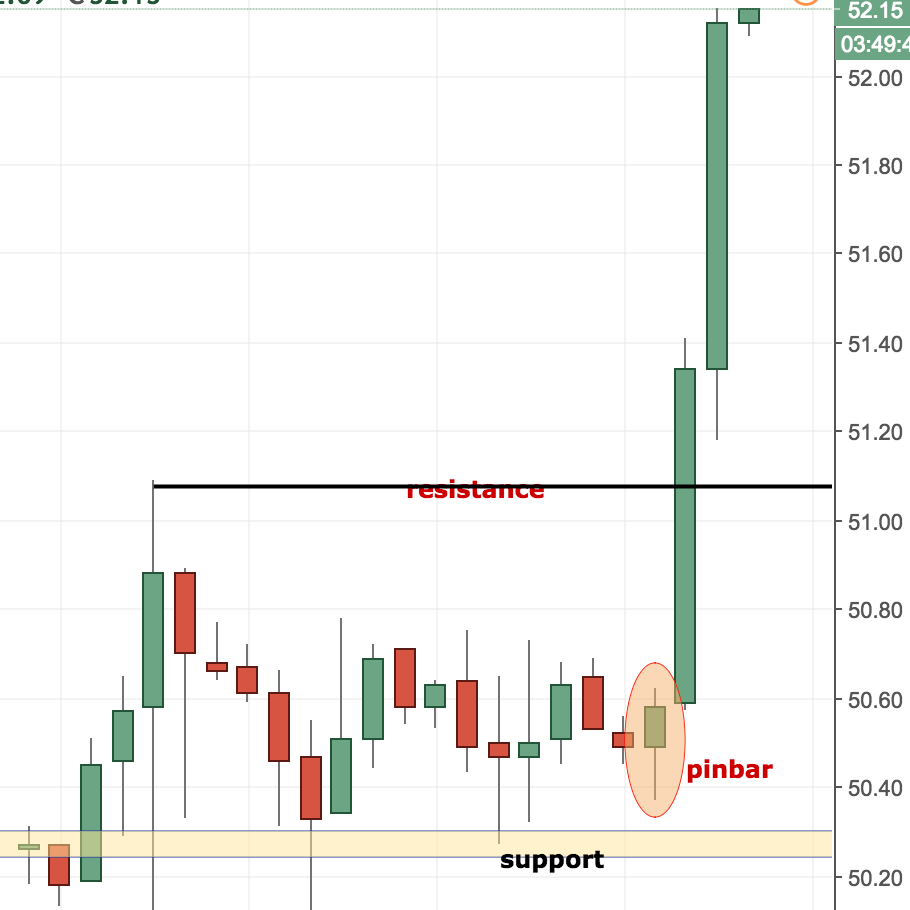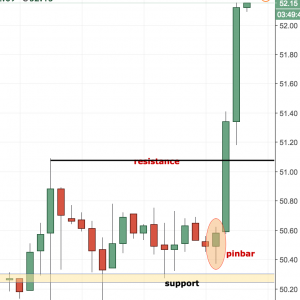 The other two opportunities have not really materialised. EURUSD has gone lower to the support level but is not giving a bullish indication so far.
Same for AUDUSD. It has fallen down slightly, but still not giving a positive indication of direction.
EURCHF Trading Setup
This week looks rich in setups from the very beginning. Another potential setup I am monitoring is the EURCHF pair. I have not analysed that pair for quite some time now. Last time I did it was probably in 2015.
Looking at the daily chart, there is a bullish rejection or a pinbar just above the major resistance.
I missed this opportunity yesterday and today price has plummeted. The red candle has engulfed the previous bullish candles. I will be looking for a retracement and a potential re-entry.
A nice re-entry spot is around 1.1500. It really depends on price action, but so far that seems to be the most imminent resistance level.
Tomorrow, I will be definitely watching price action closely.
Happy Trading,
Colibri Trader
p.s.
Read this article to learn how to get on a trade that you have already missed.
Or check out my professional trading course
(Visited 319 time, 1 visit today)