3 Trading Opportunities I Will Be Looking For In The Coming Week
by: Colibri Trader
3 Trading Opportunities
Dear Traders,
The trading opportunity from last time is still looking positive. Although there was a very bearish candle, the price has not dropped below the stop-out level. I am still looking for more action in this pair, which leads us directly to the first trading opportunity:
3 Trading Opportunities- EURUSD
EURUSD dropped down to 1.1875 and then quickly retraced up to 1.2000. It looks like the momentum is still bullish.
I will share with you my observations from the 4H chart: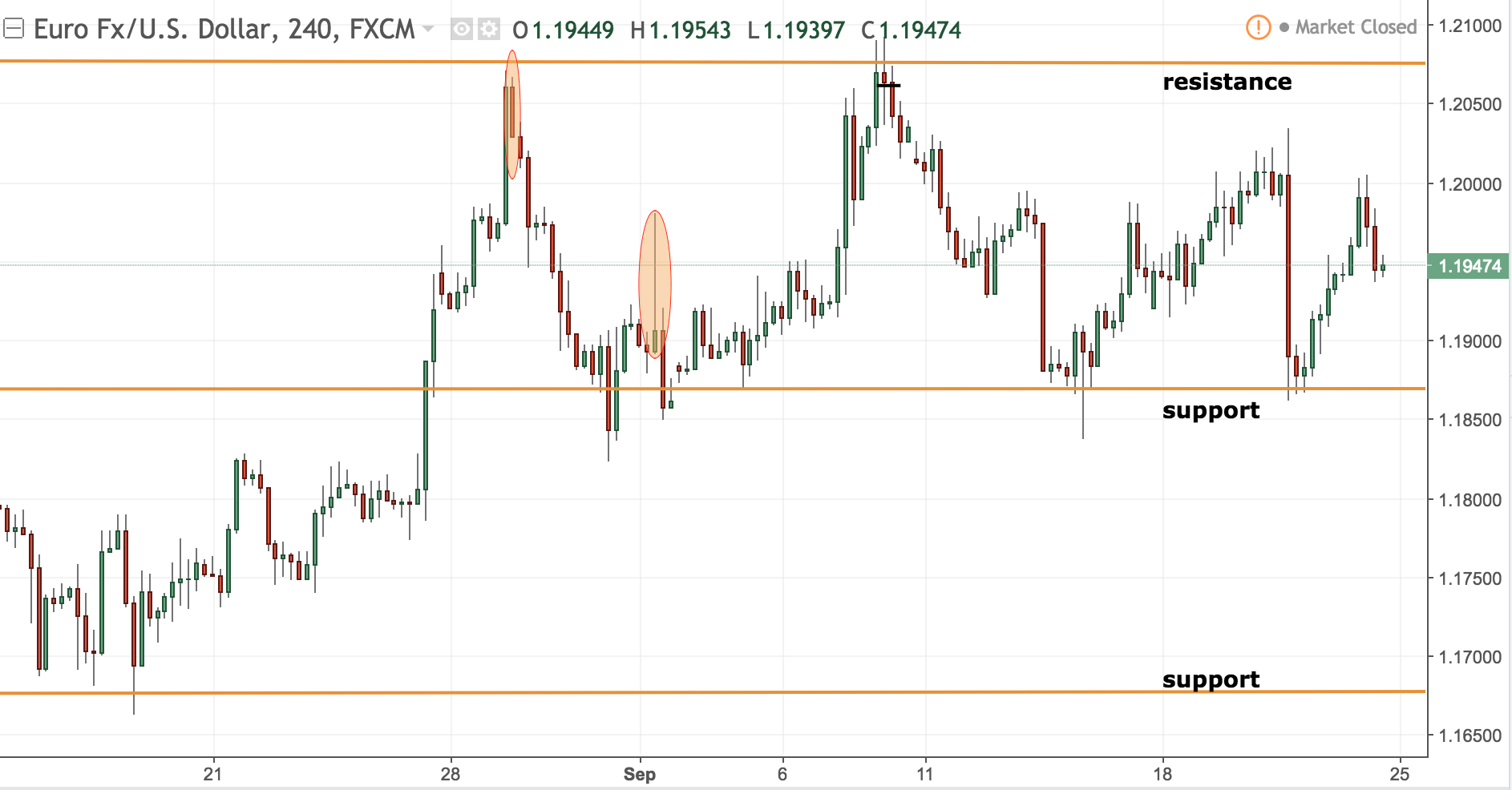 It looks like the price is closed between a minor support and a major resistance area. I will be looking for possibly a bullish sign to go long again.
Just be careful with the pinbar from the 14th of September when placing your stops.
3 Trading Opportunities- AUDUSD
The next pair I am looking at before the beginning of this week is AUDUSD. The scenario here is very similar: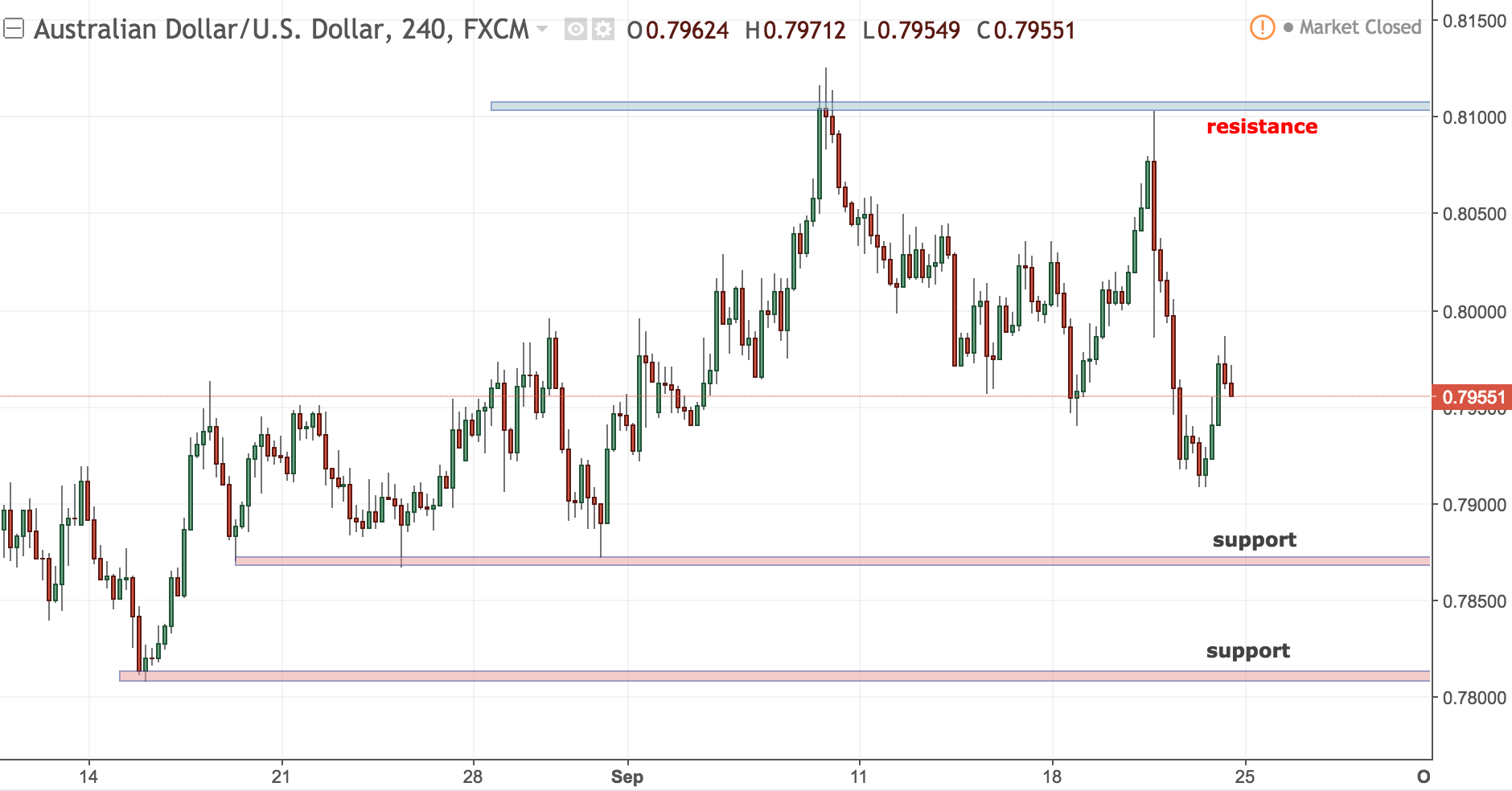 There is a major resistance area formed at 0.8100. There are two minor support levels at 0.7870 and 0.7825. I will be looking for the 4H chart for a potential trend-continuation setup.
For now, price is acting pretty chaotic and is not giving us a hint of where it will go next. I am just patiently going to wait and read the tape for the next few trading sessions.
3 Trading Opportunities- Crude Oil
The last trading opportunity that I will be waiting for in the new week is Crude Oil. Here is the chart: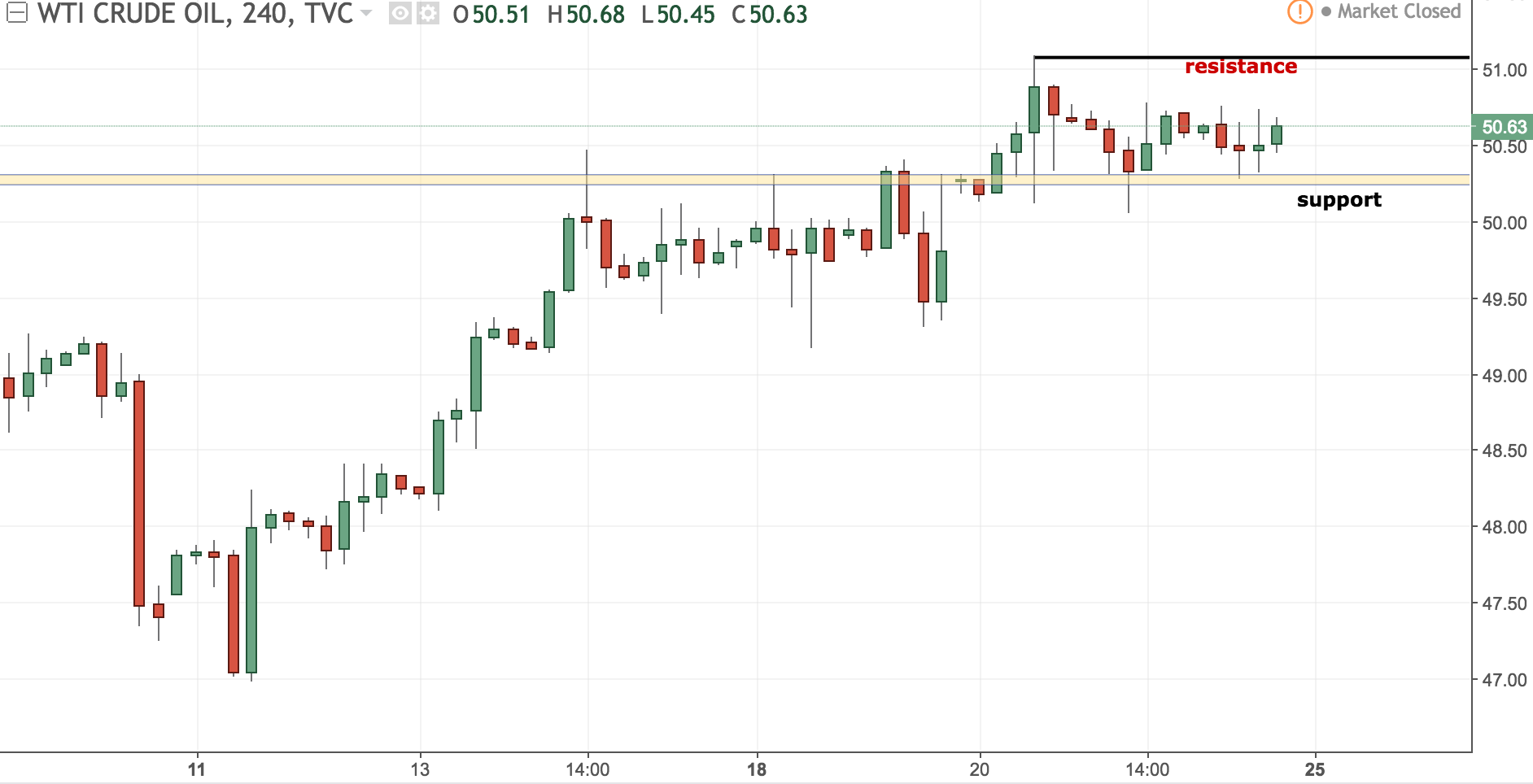 Price is rejection the 50.25 level. There are two daily rejection candles, which bodes well for the bulls. The 4H chart above is showing more bullish bias.
There was a pinbar candle a few sessions ago. It gave a good entry opportunity.
Price has printed two indecision candles on top of the support level and a bullish candle. I won't be surprised to see price going higher first to test the resistance area.
A very good opportunity will come if price decides to test again the imminent support level and print a bearish rejection. I will be watching Crude in the coming sessions, too.
Happy Trading,
Colibri Trader
p.s.
Have you checked out my recent article on Advanced Fibonacci Strategies?
For price action lovers, I have created a Renko Charts Guide
If that is not enough- e-mail me directly at: admin@colibritrader.com
(Visited 487 time, 1 visit today)