Dear traders,
The trading analysis from last week was geared towards three pairs.
We have seen some range trading last week and currently there are some rejection candles on the weekly charts.
These stand as bearish signs fora potential reversal.
I was long GBPUSD but am not any longer.
I am seeing some bearish signs that do not align with my overall strategy.
Dow Jones Trading Analysis
There is a good weekly setup on the Dow Jones.
An inside bar has formed on the weekly chart.
The daily chart printed two consecutive pin bars and these align well with the general trend.
I would be just extra cautious with the imminent supply zone and triple check how price action will react with this level.
I will be looking to see how price will react with the 29, 500-30,000 levels if of course it reaches them.
In this week's session I will be looking for the price to form a bullish candlestick pattern on the 4H chart and continue the trend.
I might consider taking a long trade.
Last week I managed to take a small DAX trade, but I believe there might be more room for progression in Dow Jones this week.
If interested, you can check out my recent DAX trade that I shared with you on Twitter HERE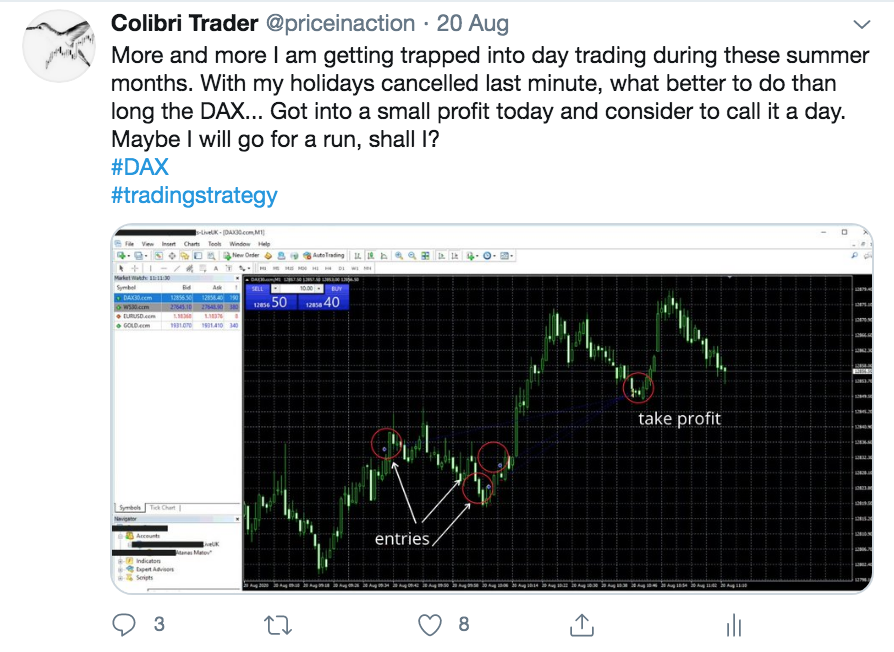 Happy Sunday,
Colibri Trader
(Visited 515 time, 1 visit today)