Charts, Twitter and 4 Smoking Trades
No matter what you will say, sometimes the best way to learn price action is by looking at past price action. That is exactly what I intend to do with this article.
In the past 10 or so trading days I posted a few trading analyses on my website and a few on Twitter. When you are about to take a trade it is hard to write a whole article and that is why I tend to use Twitter a lot recently.
That is another reason why I believe it is great to FOLLOW ME THERE, as well!
First, I will give you the links for all of the trades that I am going to walk you through and then I will give a more detailed account on the ones I've missed and the ones I have taken.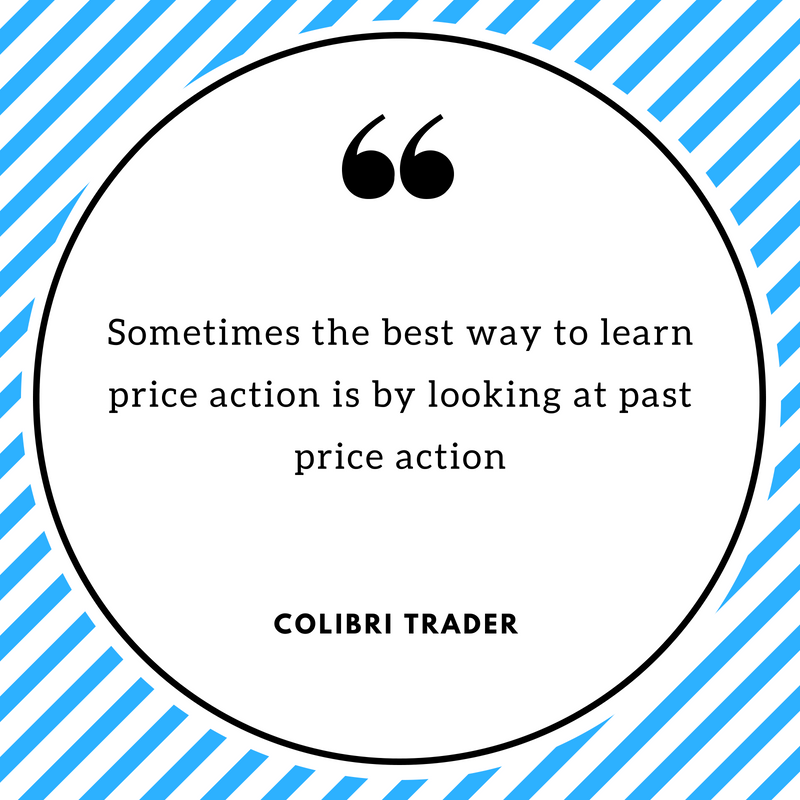 4 Smoking Trades
In the following part I will walk you through the 4 trades I shared with you on Twitter. Not all of them I managed to trade (I missed the DAX trade), but at least I will walk you through my thinking processes.
By analysing past price action behaviour we remind ourselves of the importance of this simple and effective trading tool.
It is hard to imagine what trading would have been without the ability to read. But before further ado, let's continue with the first trading example that I shared with you recently.
1 Trade Twitter
The first trade I analysed was USDJPY and I wrote about it on Twitter on the 27th of June.
There was a bullish engulfing candle on the 4H chart, which was preceded by a three white soldiers on the daily chart.
With those two bullish indications, I was looking at the price going further up to the next resistance level at 111.50. Price has almost touched this level and then retraced back and forth around this level.
Check out the 4H screenshot below: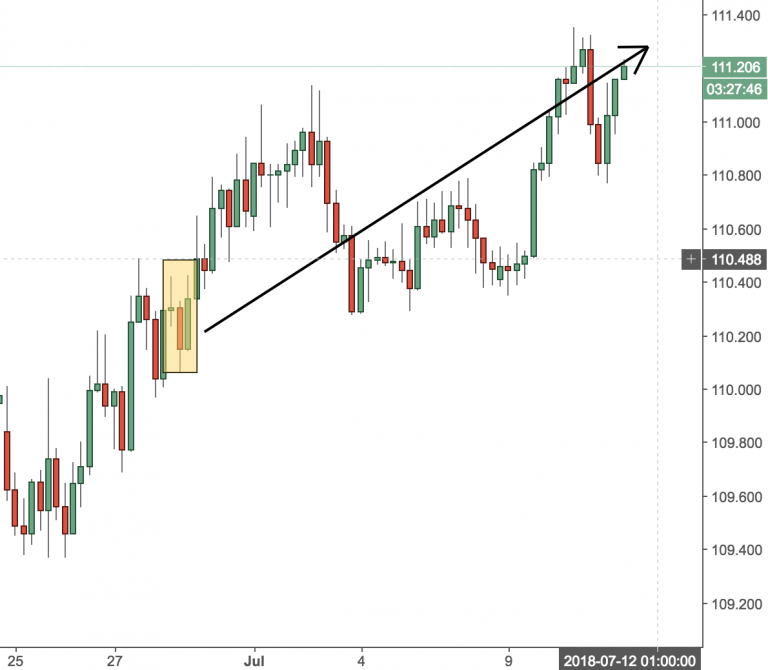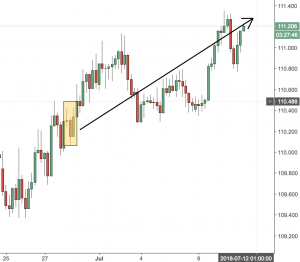 Price action has helped me identify this entry opportunity and by using my trading strategy I managed to profit from this trade.
2 Trade Twitter
The second Twitter trade/analysis was USDCAD. I wrote about it on my Twitter page HERE on the 28th of June.
At a closer look, you can see that it enfolded precisely as expected. Check out the screenshot below: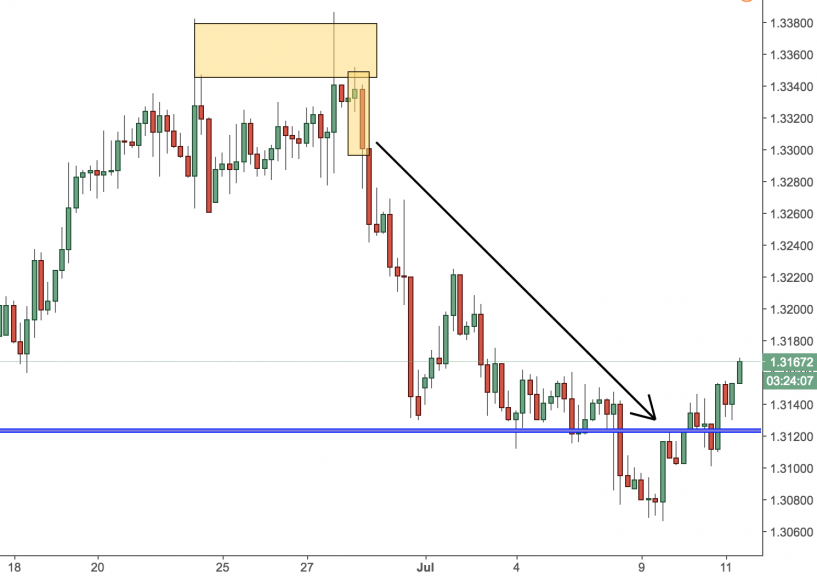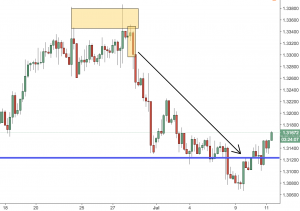 This move was over 260 pips. You can see that the level (blue line) I did mark back on the 28th of June has been precisely touched and then price re-bounced a bit.
The target was met and a lot of the bears took profits around this level (1.3125).
Currently, I do not have any positions open.
3 Trade Twitter
The third analysis/trade was AUDUSD. I did write about it on my website HERE and on Twitter HERE.
Price went up around 140 pips before forming an inside bar and reversing traction.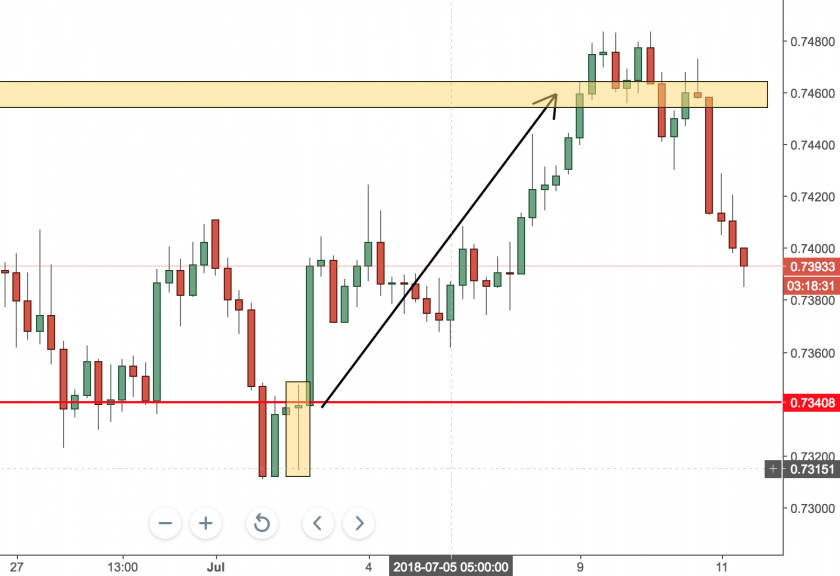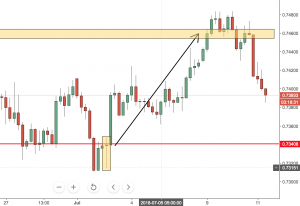 4 Trade Twitter
The fourth trade/analysis is the one I missed. There was a beautiful inside bar on the daily timeframe and I only saw it too late.
I wrote about it HERE on my Twitter page.
You can see price went up over 300 points before reaching the marked resistance level and falling back.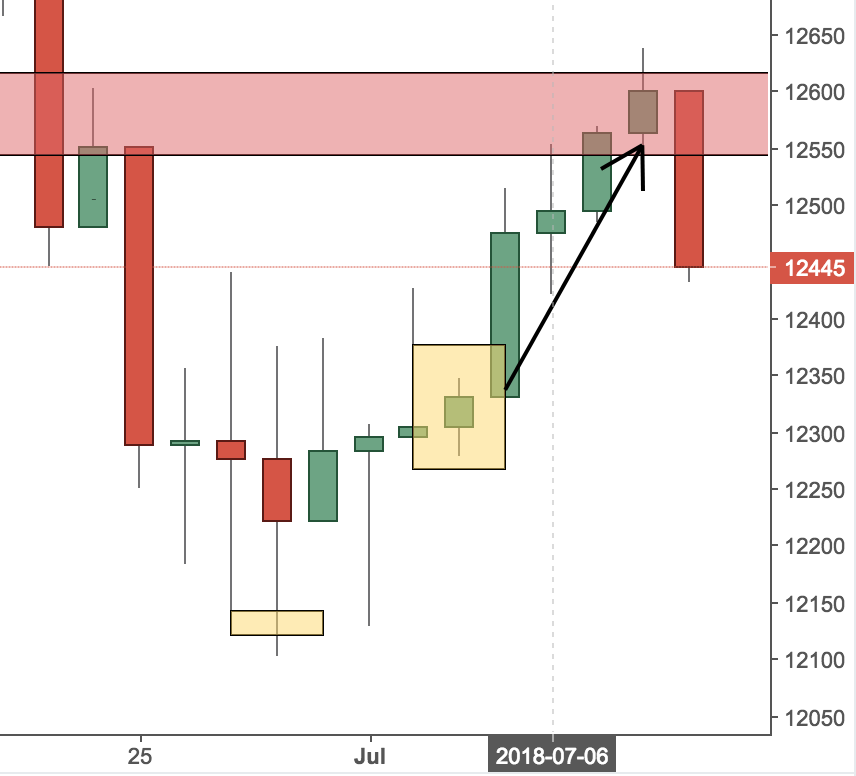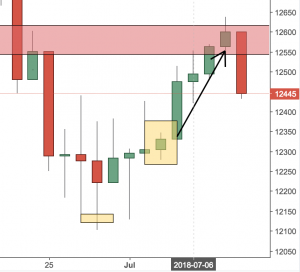 Sometimes it is better to miss some trades.
As long as you follow your trading plan, missing trades along the way is perfectly normal and healthy for your trading results.
I even wrote an article about the beauty of less frequent trading and the ability to only take the best of trades along the way. You can check this article out here.
5 Trade Colibritrader.com
The last trading idea that I talked about was on my website.
I did write about it HERE.
I did mention it on my Twitter page, too. You can find it under the 3 Trade above, which I already mentioned.
Price seems to have been on the reverse since it touched the resistance level.
Conclusion
In trading as in life, sometimes you are missing opportunities.
These are the times when your discipline is becoming stronger! You need to learn how to stick to your rules and don't try to make up for lost opportunities or losing trades.
These few examples from my live analysis shows you that if you follow your rules, you will do better than probably at least 60-70% of the other traders.
Use that information as your guide and never risk more than 1% of your capital on a single trade!
Stay consistent and never give up!
Colibri Trader
p.s.
If you want, you can check out the exact trading strategy that I am using to trade the markets HERE.

or watch a sample of my professional trading strategy below:
(Visited 3,790 time, 1 visit today)