AUDUSD Trading Analysis
Dear traders,
The trading analysis from last time did perform satisfactory. Price went higher initially, then a bearish engulfing pattern formed on the daily chart and it has helped price go lower again.
For now it seems that price is locked between a range.  News around Brexit are not really helpful for establishing a trend.
Therefore trading this pair will be more unpredictable than others for the foreseeable future.
AUDUSD Trading Analysis
Today I am looking at the AUDUSD. I shared with you on Friday on Twitter my view regarding this pair.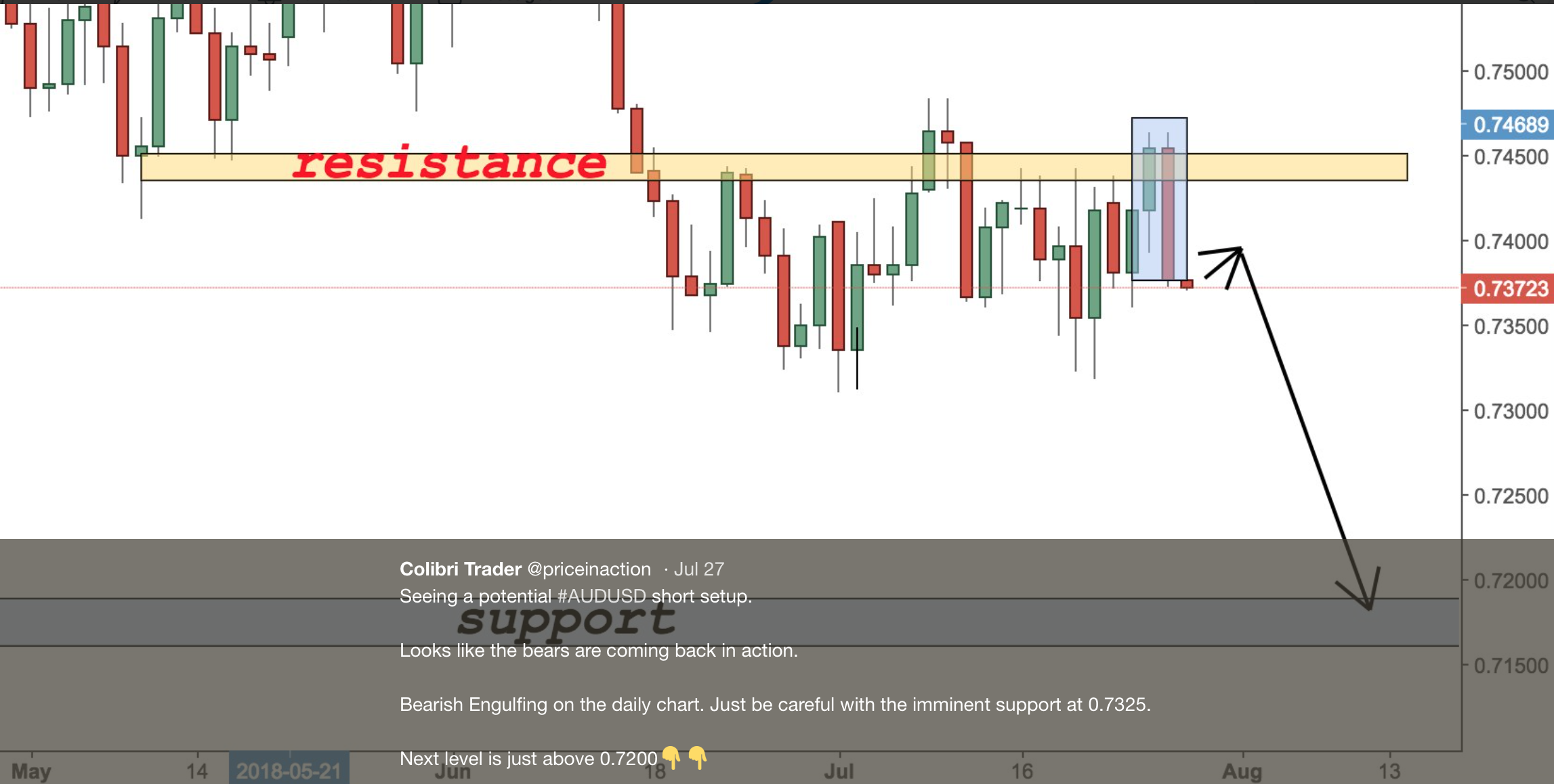 It looks like price is taking a break.
After forming a bearish engulfing pattern on the daily chart on Thursday, traders are looking to establish a long-term position. Very likely this could be a bearish (short) position.
Potential setbacks:
Be careful because price seems to be locked in a tight range between 0.74500 and 0.7300. It might take some time to break through these levels considering the low volatility period of the year we are in.
At market open I will be looking for a potential bearish trading setup.
If such does not occur, I might not trade the AUDUSD.
For now I am staying on the sidelines and waiting for a potential 4H formation.
Happy Sunday,
Colibri Trader
p.s.
If you are not aware of how to trade with candlestick patterns, check out my CANDLESTICKS article
or also visit the Bearish Engulfing post to see how I find it and use it.
(Visited 357 time, 1 visit today)