3 Interesting Weekly Setups
Dear traders,
The trading analysis from last time has already worked pretty well. DAX went down around 300 points and seems like it is just starting a new downtrend.
I am in a short trade and will keep it until proven wrong by price action.
The supply zone worked pretty well. I have been using those zones in my analysis more and more recently and you can check out an article HERE if you are interested in expanding your price action knowledge.
Below is given the 4H chart of DAX.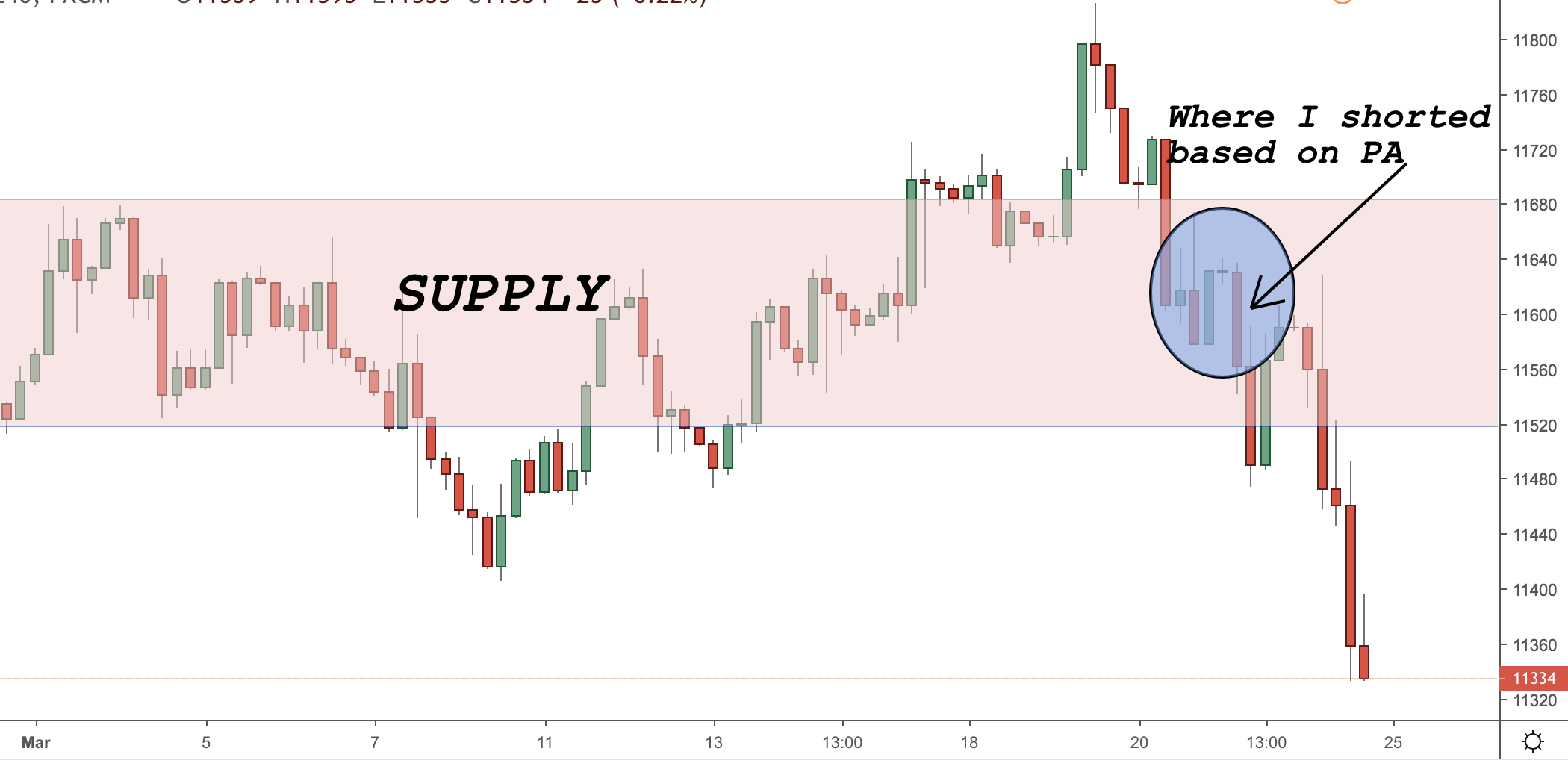 Weekly Setup #1
The first setup I am interested in this week is Gold (XAUUSD).
There is an inside bar in an uptrend, which indicates more buyers rushing to buy this instrument. I am not in a position as of yet, but might decide to open one if 4H confirms my view after the open.
Below is given the daily chart of Gold.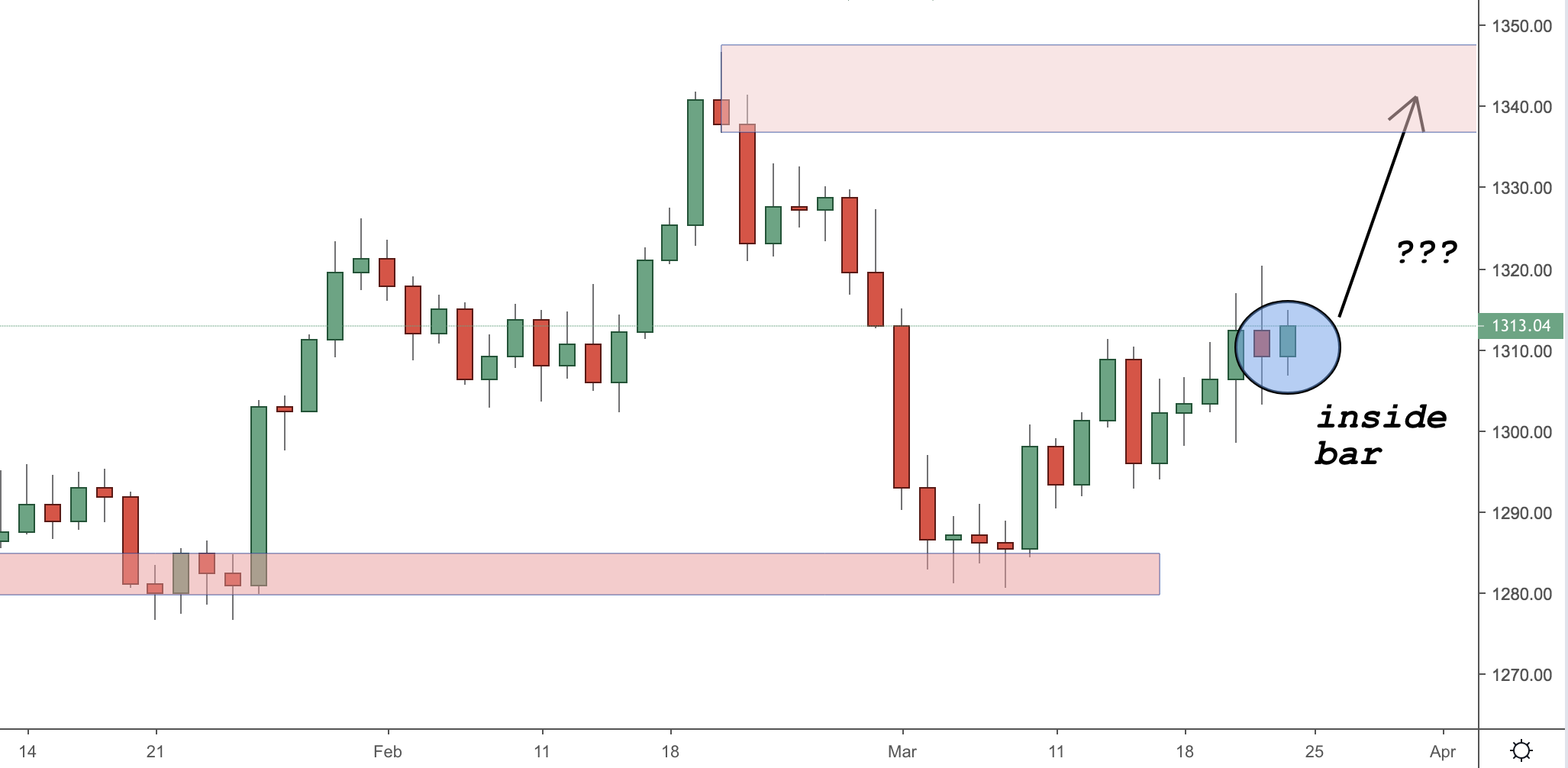 Weekly Setup #2
I am also looking at crude oil. It has been a while since I have not commented on this instrument.
Last time was HERE, where I pretty much got the top just before crude started falling.
I am seeing a similar scenario now, although slightly less potent, since we are in the middle of a long-term range.
Below is given the daily chart of crude. You can see a bearish engulfing pattern just above the minor supply zone from November, 2018.
I will be looking for more confirmation from the 4H chart.
Attention: Bear in mind that a potential scenario is for the price to come back above 60.00, forming a bull trap and only then sharply reversing to the downside. 

Weekly Setup #3
The last setup that I wanted to share with you is GBPUSD.
Although I would personally not touch this pair until Brexit is done, it exhibits some strong price action characteristics.
There is a bullish engulfing pattern on the daily timeframe.
It looks as if we might see more short-term buyers joining the queue, before more bearish news hit the wires and take the pair down again.
It seems to me that we are locked in a tight range and until there is some clarity on the Brexit process, we won't see a meaningful move.
Anyways, I was just tempted to share with you my observations on the Cable.
Here is the chart: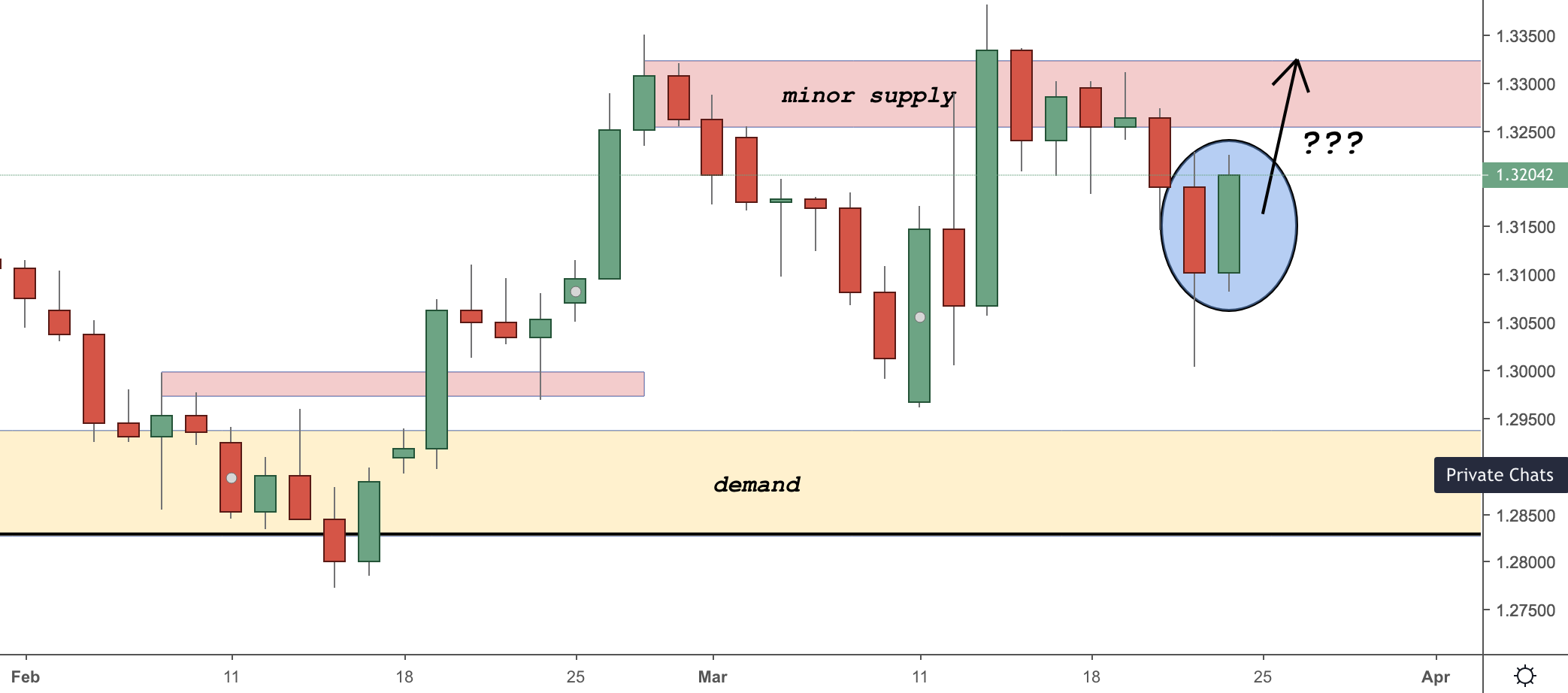 Happy Sunday,
Colibri Trader
p.s.
Check out my advanced article on Supply and Demand PART 2
(Visited 1,161 time, 1 visit today)