USDJPY Trading Analysis
Dear followers,
I have been following the DAX since I wrote about it this Sunday. I shared with you a few posts on my Twitter page.
Funny enough, everything went according to plan with this instrument, but I did not trade it.
For the traders that are following me on Twitter, you probably know why.
For the ones amongst you that are still not following me there (although I strongly recommend it >> my Twitter account) here is what happened.
I was looking to enter in a long trade after the daily inside bar.
Then I started being slightly biased waiting for a certain pattern to occur. As it did not, I stopped looking for other patterns and that is why I did not see the inside bar on the 4 H chart, which led to a very strong bullish behaviour.
Check out my thread of tweets below: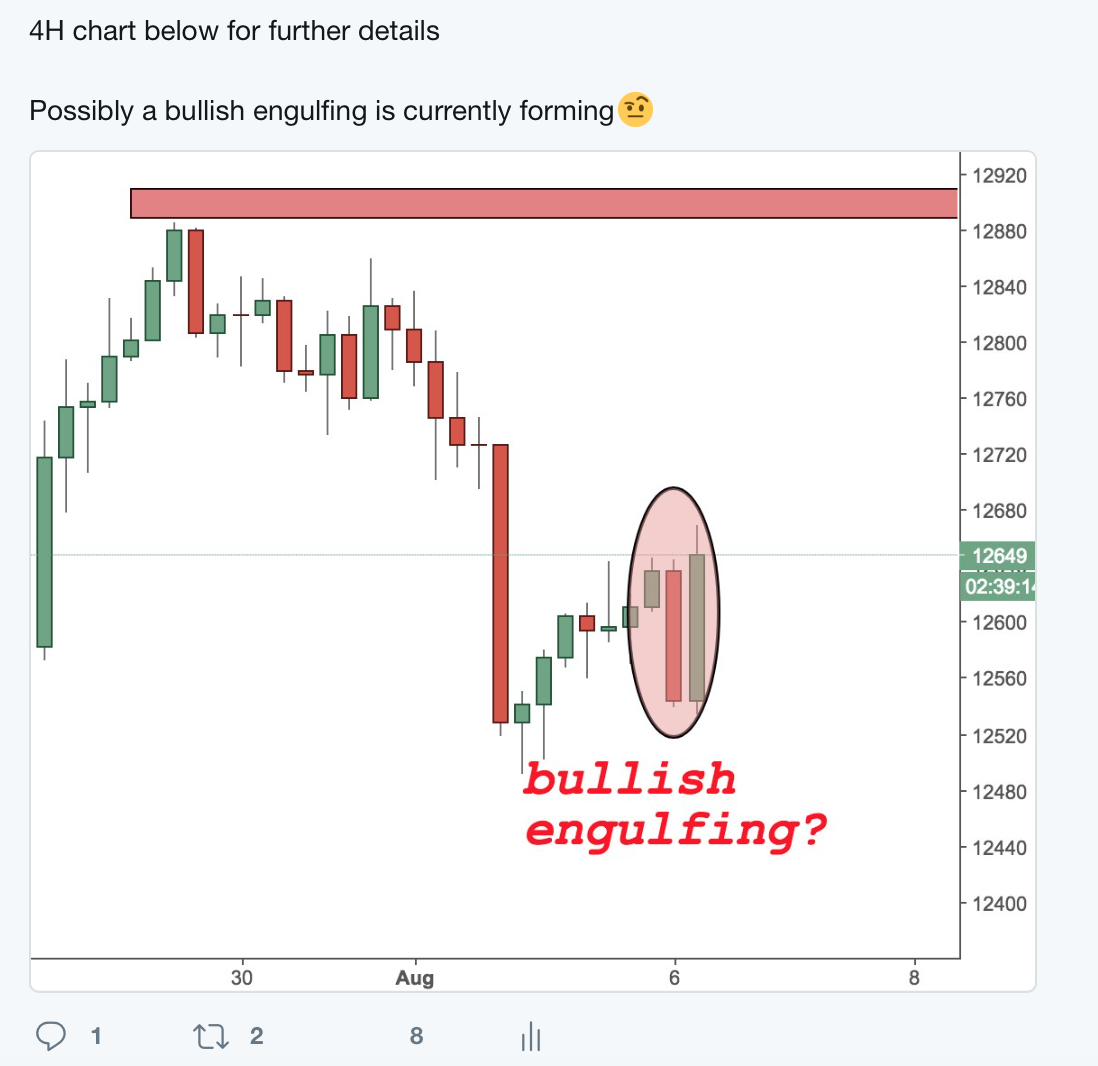 Second tweet: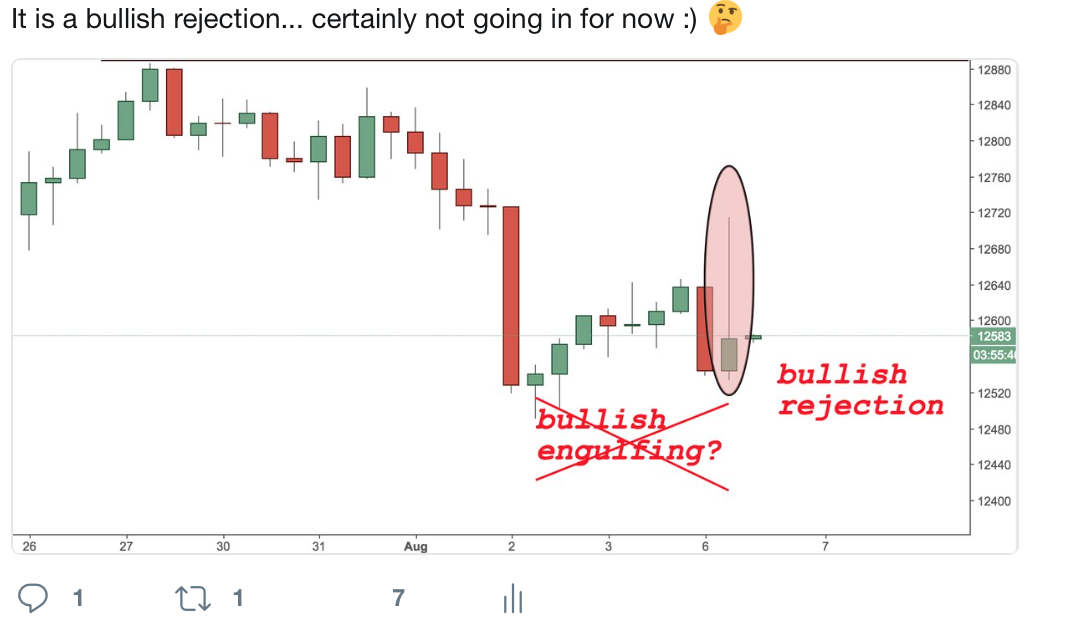 Last tweet: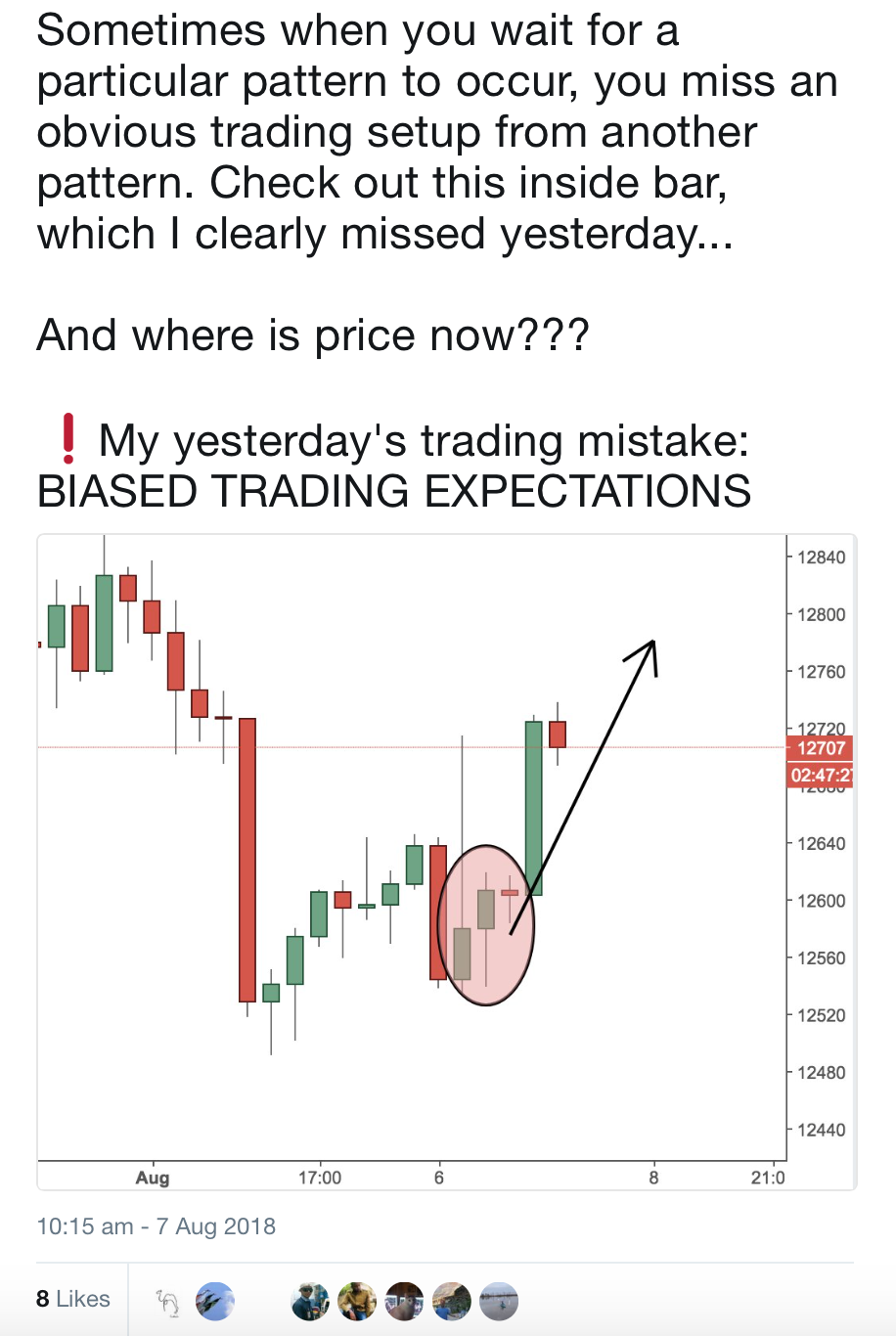 As you can see from the sequence of tweets, I missed an obvious trade opportunity.
Although a mistake, I do not regret not taking this trade. What matters most is not to be chasing DAX like a mad dog. Now, I am sitting back and waiting for the next trading opportunity, which happens to be…
USDJPY Trading Analysis
I have been watching this currency pair today and it bounced off a minor intraday support level.
The daily candle is a bearish rejection – pin bar candle. I am looking for a potential retracement towards 111.25.
Depending on the 4H chart, I might go long if I get a confirmation.
Currently, this pair looks more bullish than bearish. I am looking at the 113.500 as a potential place for a reversal or a profit taking level.
Happy Trading,
Colibri Trader
p.s.
Have you checked out my recent article on Market Geometry? I've heard it's worth the read.
In case you are not sure about trading, you can check out my trading strategy HERE
(Visited 413 time, 1 visit today)