US Indices Look Exhausted
by: Colibri Trader
Hello everyone,
I have spotted a few interesting setups. I am in no way trying to pick a top, but sometimes it is just great to share your observations. Correct me if I am wrong, but US indices look exhausted.
I have been recently looking at the divergence between US and its European cousin, but now it seems more than striking.
DAX has been dragging lower and lower, while its American counterparts have been rallying.
Has the time really arrived yet?
Are US indices overbought? Has the time really arrived yet for them to see a minor/major trend reversal? Has the geo-political picture something to do with it.
So many questions and no clear answer. What is clear to me, though is the price action picture.
You can check out my recent NASDAQ article, in which I was quite bearish. You can also check out my DAX article, from the 6th of June.
Since over a month has DAX been going lower, while its American counterparts have been enjoying the bullish fiesta. How do they look today?
NASDAQ Price Action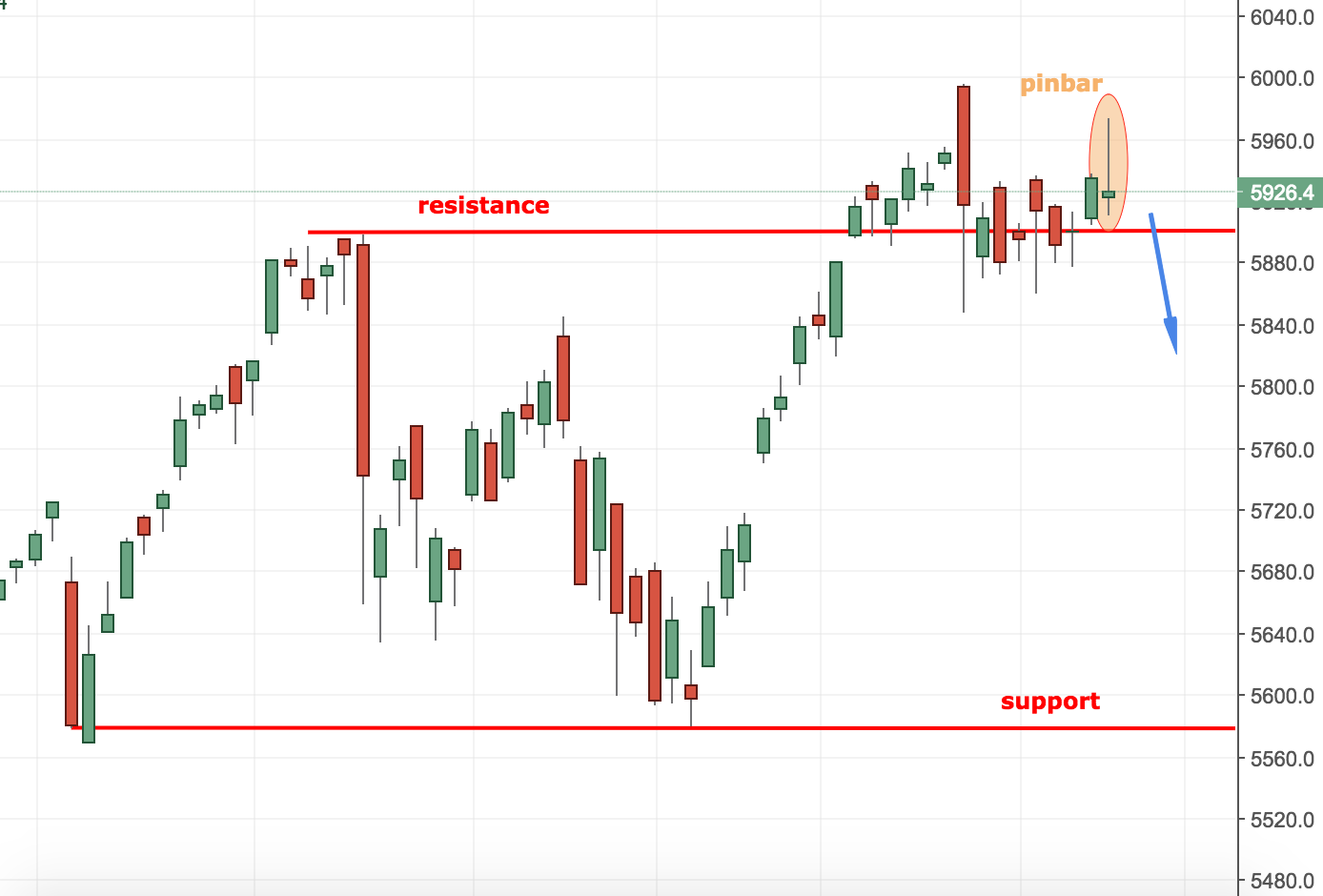 The price action connotations of this chart are definitely bearish.
S&P 500 Price Action Chart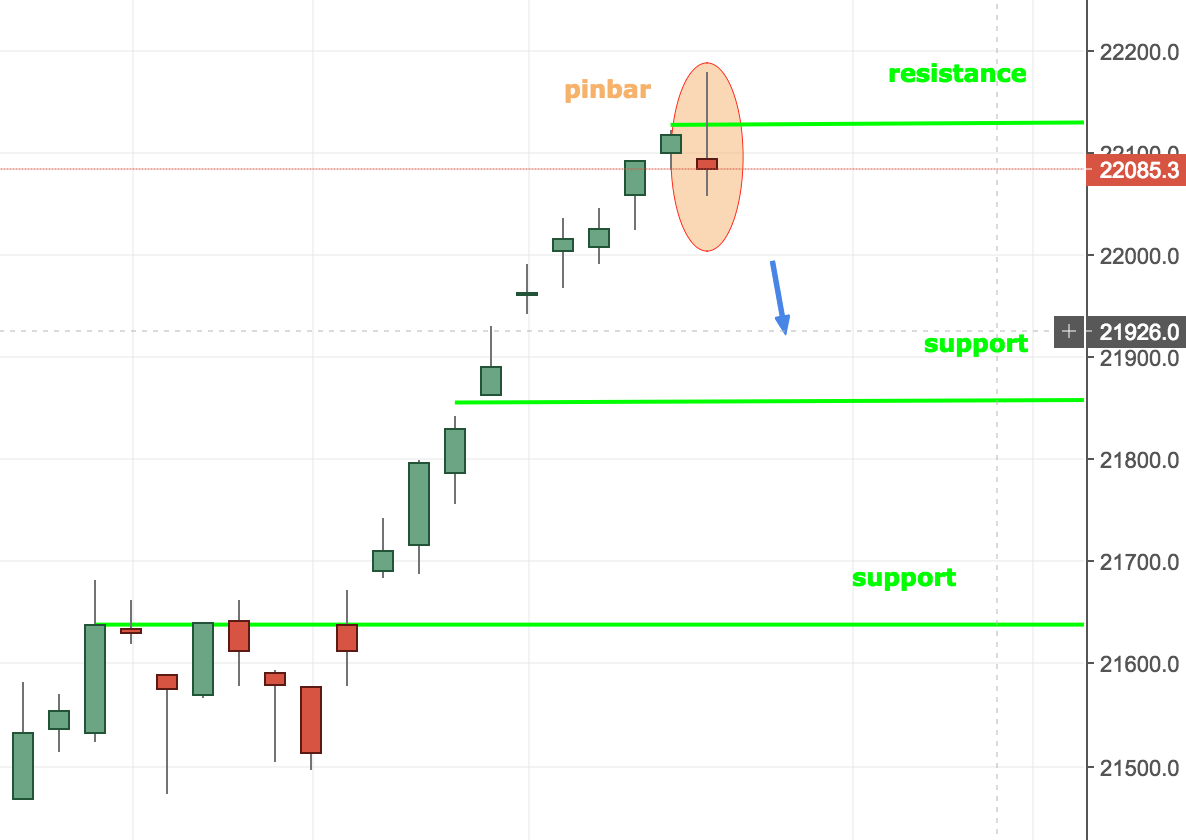 Dow Jones Price Action Chart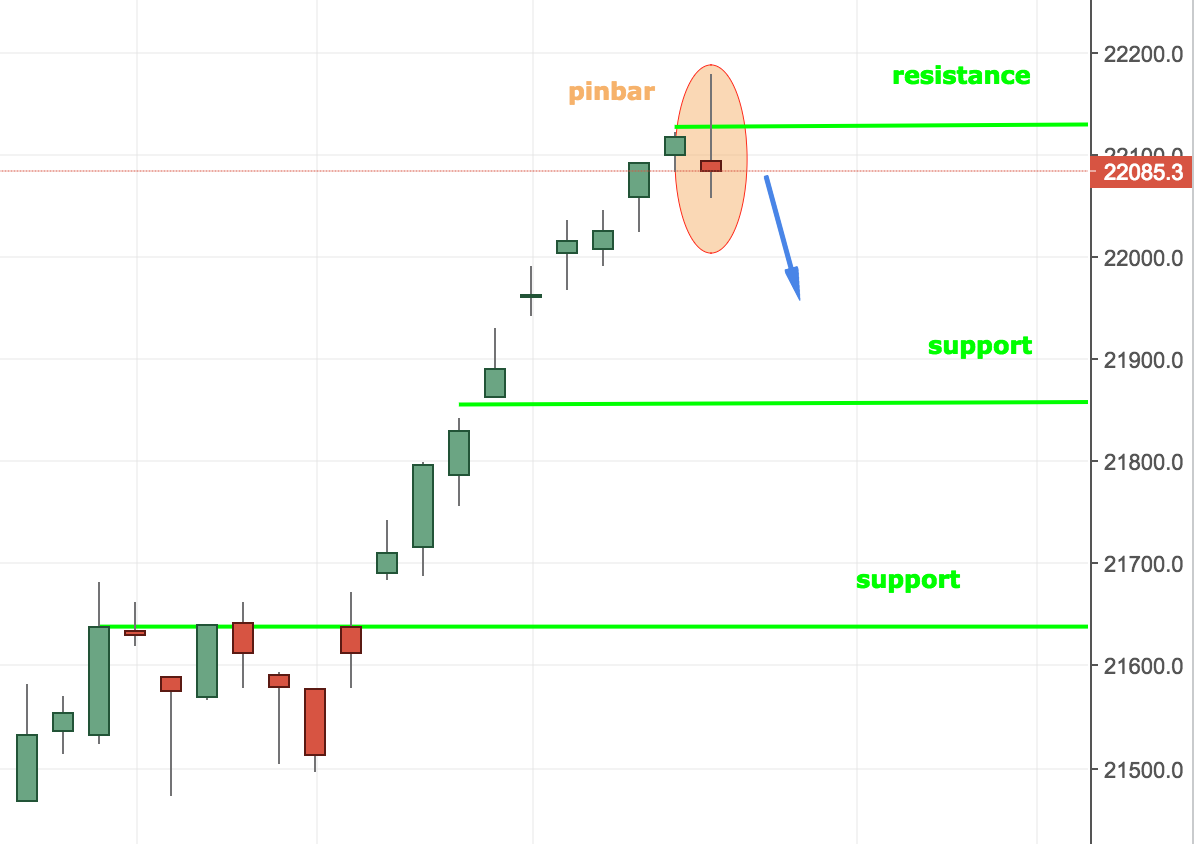 Seems like all major US indices charts are agreeing at one thing- rejection of the highs. It will be interesting to watch where the price leads us from here.
I am also spotting an interesting formation on Gold. It seems quite bullish, which reminds of an old correlation, which was kind of skewed recently:

Summing It Up
What does all that bode for us? If there has been a time when all "stars" aligned, it probably is now. Living in a world of black swans, I won't be surprised to see just another minor blip before the major trend (UP) resumes.
Why I wrote this article? Maybe I was questioning myself, just like the rest of you… or maybe this could be the beginning of the end.
On a more positive note:
Happy Wednesday,
Colibri Trader
(Visited 773 time, 1 visit today)