Thoughts on DAX and and EURNZD
Dear traders,
Last trading idea I had was on DAX. There was a bearish engulfing on a supply zone.
It worked out really great in the beginning. Price went down 400 points but then the daily chart printed a few bearish rejections and then an inside bar and the uptrend was renewed.
Since then price has risen over 600 points and broken above the supply zone.
I am currently looking at another potential long setup here.
Thoughts on DAX
Here are my thoughts on DAX.
There is an inside bar that formed on Friday. Usually in an uptrend with no imminent resistance this is a sign of continuation.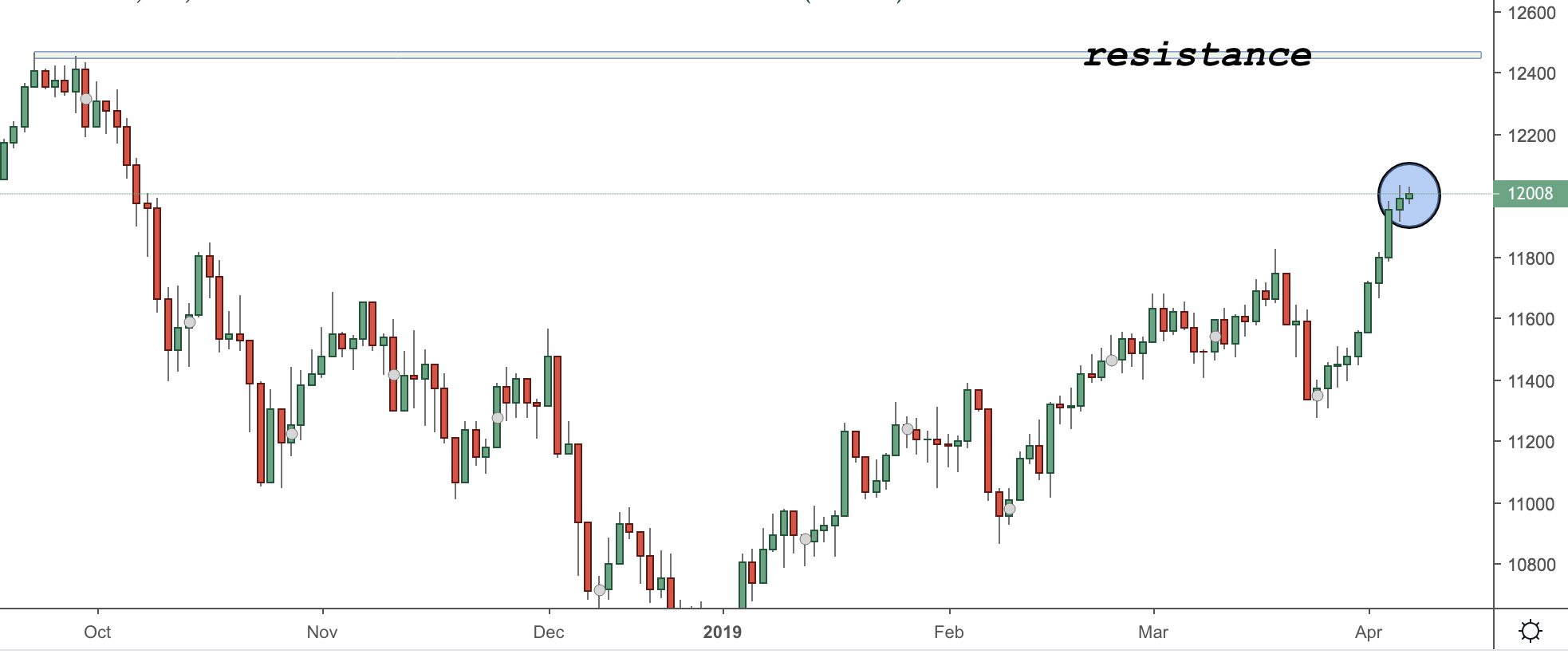 If you are not sure about it or why, please check out my article on inside bars.
Please bear in mind that the next supply zone is around 12475.
I will be looking for a potential place to enter from the 4H chart if such occurs in tomorrow's trading session.
Thoughts on EURNZD
Here are my thoughts on EURNZD.
I have missed this one.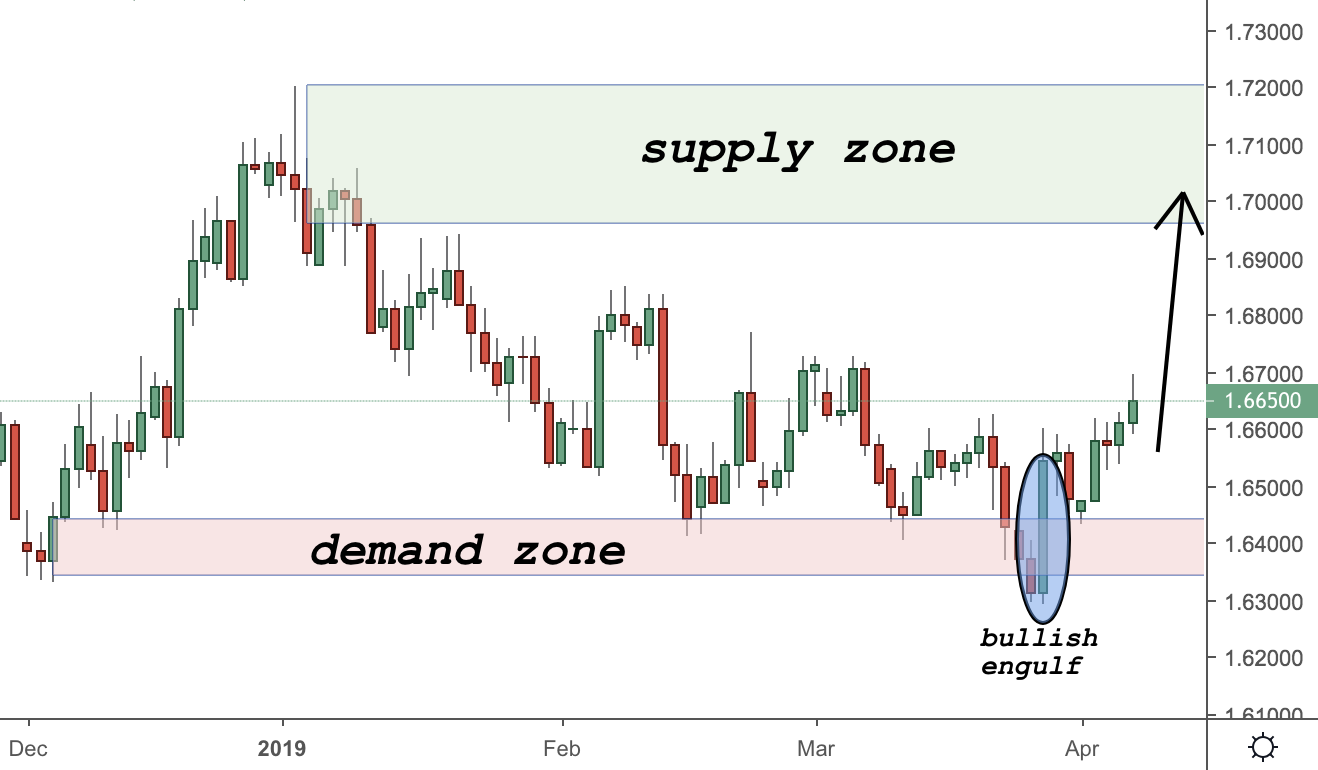 There was a very powerful demand zone on the daily chart of EURNZD.
Then a bullish engulfing pattern and a retracement. I did miss this opportunity but will be watching for more retracements in the following sessions.
Sometimes you just miss them and in such cases you should not rush entering the market before it has given you another opportunity.
That is why I will be watching this market for another opportunity if price comes down to 1.6500-6600.
Happy Sunday,
Colibri Trader
p.s.
Have you checked my article on point and figure charts?
(Visited 770 time, 1 visit today)