Dear traders,
The trading analysis from last time- USDJPY is still very much in the cards.
There was a bullish engulfing pattern and on the daily chart and it looks like more buyers will pick it up in the coming days.
USDCAD, for which I wrote earlier last month has finally started to pick up more buyers.
I believe there might be a very good long potential to go long here, but I am not long at this time.
I was trading mostly indices last week as some of you might have seen.
EURUSD Trading Analysis
EURUSD is at a very minor supply zone.
There is a bearish engulfing candlestick pattern that is showing a sign of weakness.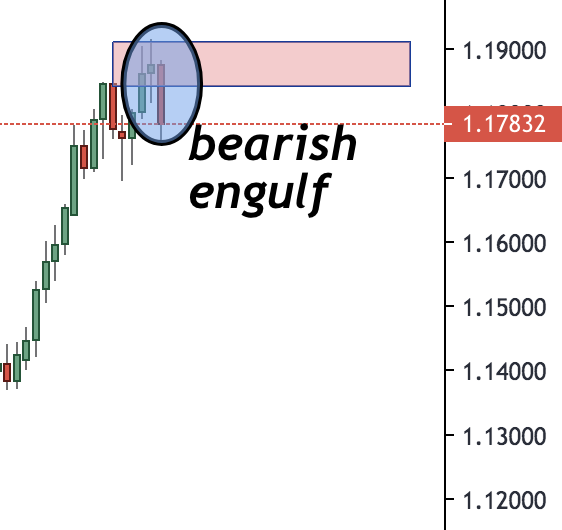 Even though it is a clear bearish sign, I am not so convinced that even if the trend reverses for a little while, this downtrend would be sustainable.
It looks more likely to me that we might just see some retracement before price continues its uptrend
GBPUSD Trading Analysis
The same scenario I am observing with GBPUSD.
There is a supply zone and a bearish engulfing pattern.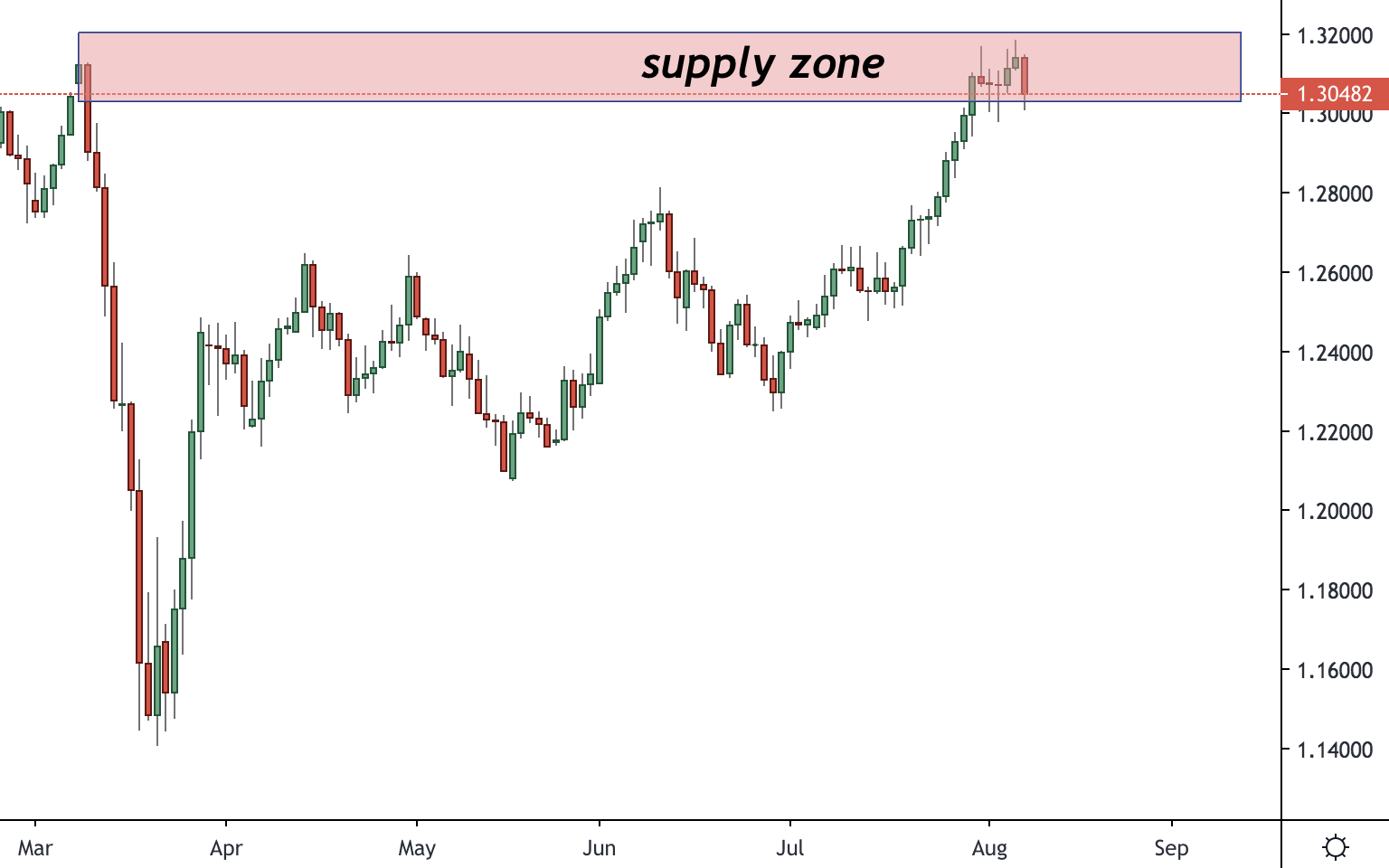 The longer term picture still looks bullish to me, so I will wait before doing anything.
Germany30
After 3 days of range trading, Friday printed an inside bar on the daily chart.
The 4H chart looks like the index is poised to see more gains and therefore I would be looking at Monday open to decide if I am still bullish.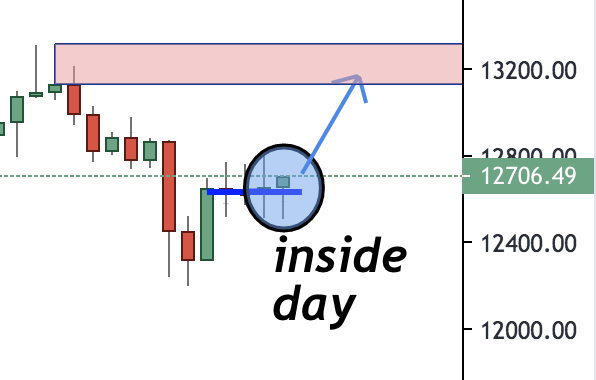 I would ideally like to see price retracing back to 12670 and rejecting this level.
We could also very likely see the market open with a gap and continue its uptrend intermittently.
If this happens, I will be looking to potentially buy on a dip but it really depends on the gap.
Happy Sunday,
Colibri Trader
p.s.
Have you read my recent article on 5 Swing Trading Strategies
(Visited 538 time, 1 visit today)