Sunday Thoughts on NZDUSD
by: Colibri Trader
Hello traders,
Last week gave us a couple of good setups. The EURUSD trading idea did reveal according to the plan. I was able to add a second position according to my trading strategy. Ask me if you are interested to learn more about it!
Sunday Thoughts on NZDUSD
Today is Sunday and as usual, I am skimming through the charts in order to look for a good trading setup. It does not mean that I will necessary act on it, but will be closely following its action. Under my attention came the NZDUSD currency pair. As you can see from the Daily chart, price has found a support level. If I zoom in and go down to the 4 hour chart, that's what you will see: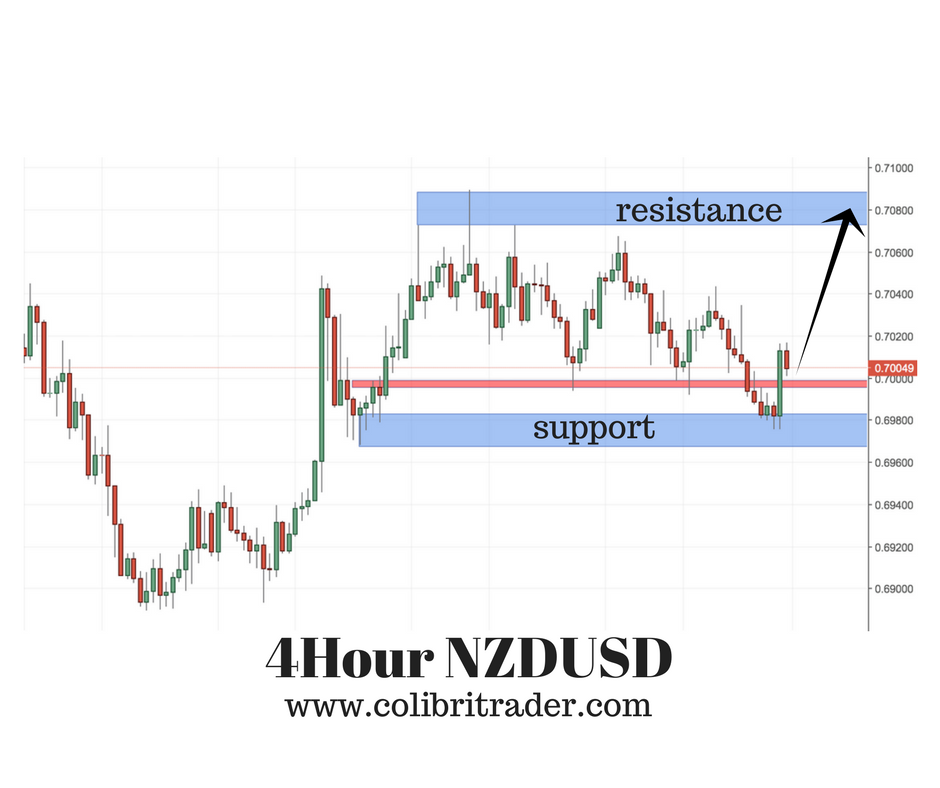 From the screenshot above you can see that the price has bounced off the minor support at 0.6980. I will be ideally looking for a rejection candle in the 4H chart. The opening is very important, so we need to wait and see the price action. The daily candle is similar to an inside bar (although not an exact inside bar) and has formed on a minor support, as well. I will be looking for a suitable entry, but it seems like a stop loss could be placed just under 0.6940. My first price target would be around 0.7100. My secondary price target would be at around 0.7150. A potential third price target is at the level of 0.7350.
Happy Sunday,
Colibri Trader
p.s.
If you have not done so, please check out my last article on the ATR Indicator– the one helping traders place correct stop-losses.
(Visited 745 time, 1 visit today)