Dear traders,
Last week saw a slow down of volatility, but still a very impressive moves across the board.
On Wednesday, 25th of March I wrote about DAX. Just have a look below before I continue: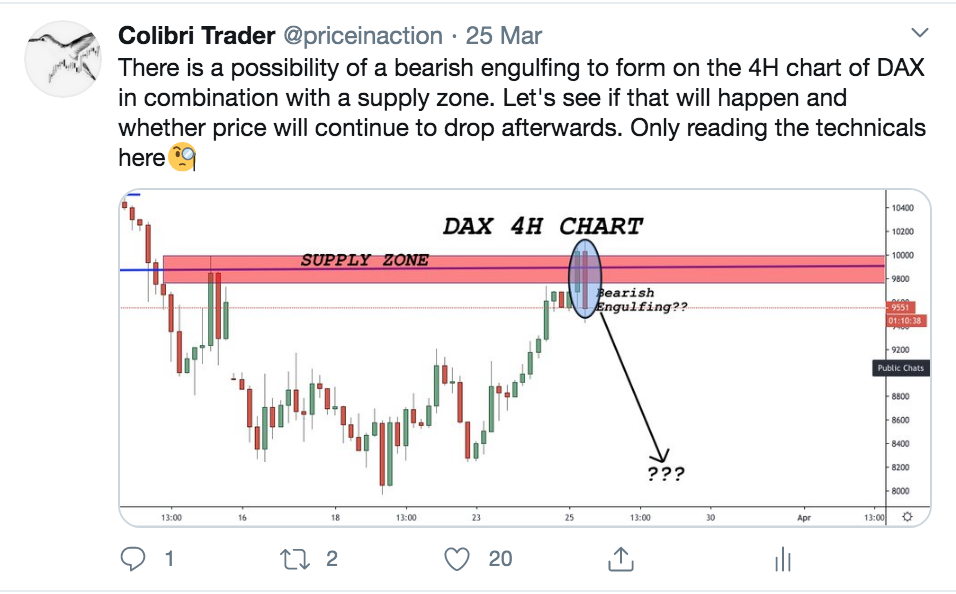 There was a bearish engulfing candlestick pattern.
The 4H chart was showing a sign of weakness around a supply zone.
Today, I am looking at the same weakness, this time only on the Daily chart.
Germany 30 (DAX) Trading Analysis
There is a bearish engulfing pattern on the daily chart just around a minor supply zone.
It looks like bears might be ready to continue the downtrend.
As I said in my newsletter e-mail on Friday, sometimes the best opportunities come when nobody is paying attention.
Strangely enough, this could also be the best time to stay away from the markets.
Some say: "The best fish is caught in frothy waters", while others are criticising this approach.
Possibly the best trading opportunities come when nobody else is looking to sell.
In other words, the markets have fallen 30-50% or more and for a lot of long-term investors this presents a great buying opportunity.
So now, I am presented with 3 options.
Go against one "train of sellers"
"Cross the tracks" and go against another train packed with buyers?
Do nothing.
Which one would you have chosen if you were in my place?
Will you wait for an opportunity to go long or read price action and go with the trend?
As always, I am being honest with you and sharing my dilemma. Sometimes even the best of traders don't know what to do.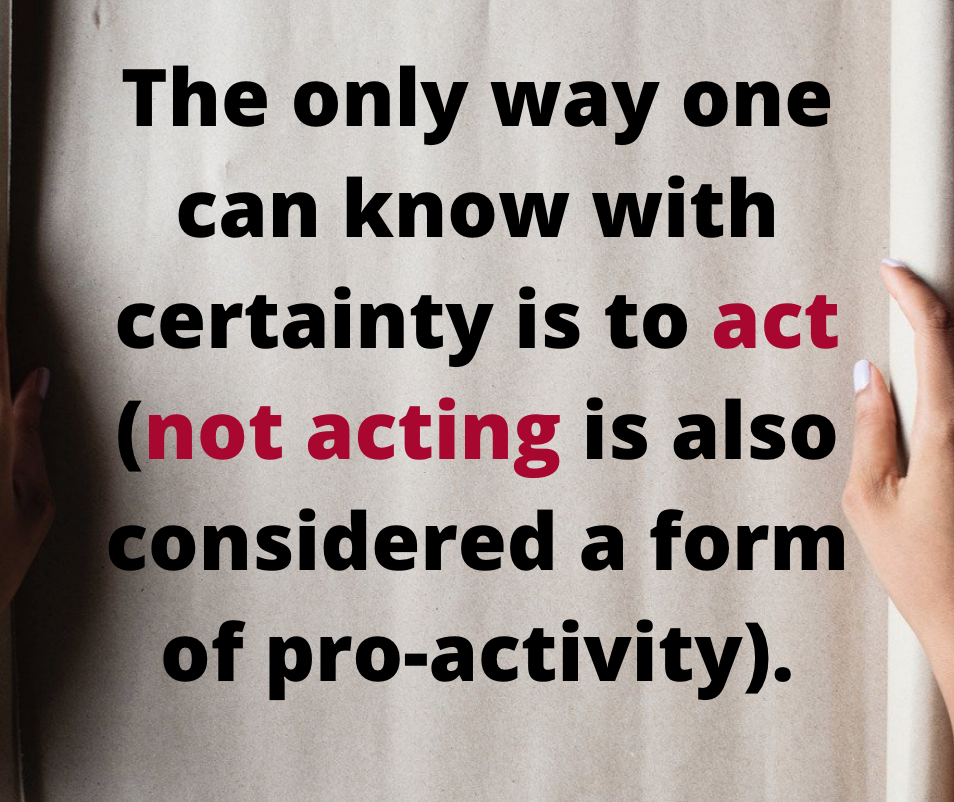 Sometimes, it is time to take a break and continue in a week's time with a pair of fresh eyes.
The time to do that might have just come. Or possibly, it is the best time to act!
The only way one can know with certainty is to act (not acting is also considered a form of pro-activity).
Happy Sunday,
Colibri Trader
(Visited 595 time, 1 visit today)