Germany 30 (DAX) Trading Analysis
Dear traders,
It is Sunday.
I am going over some past trades and analysing a few charts from last week.
On Friday, I was waiting for a possible rejection on DAX on the 4H chart.
I shared with you my observations in this Tweet: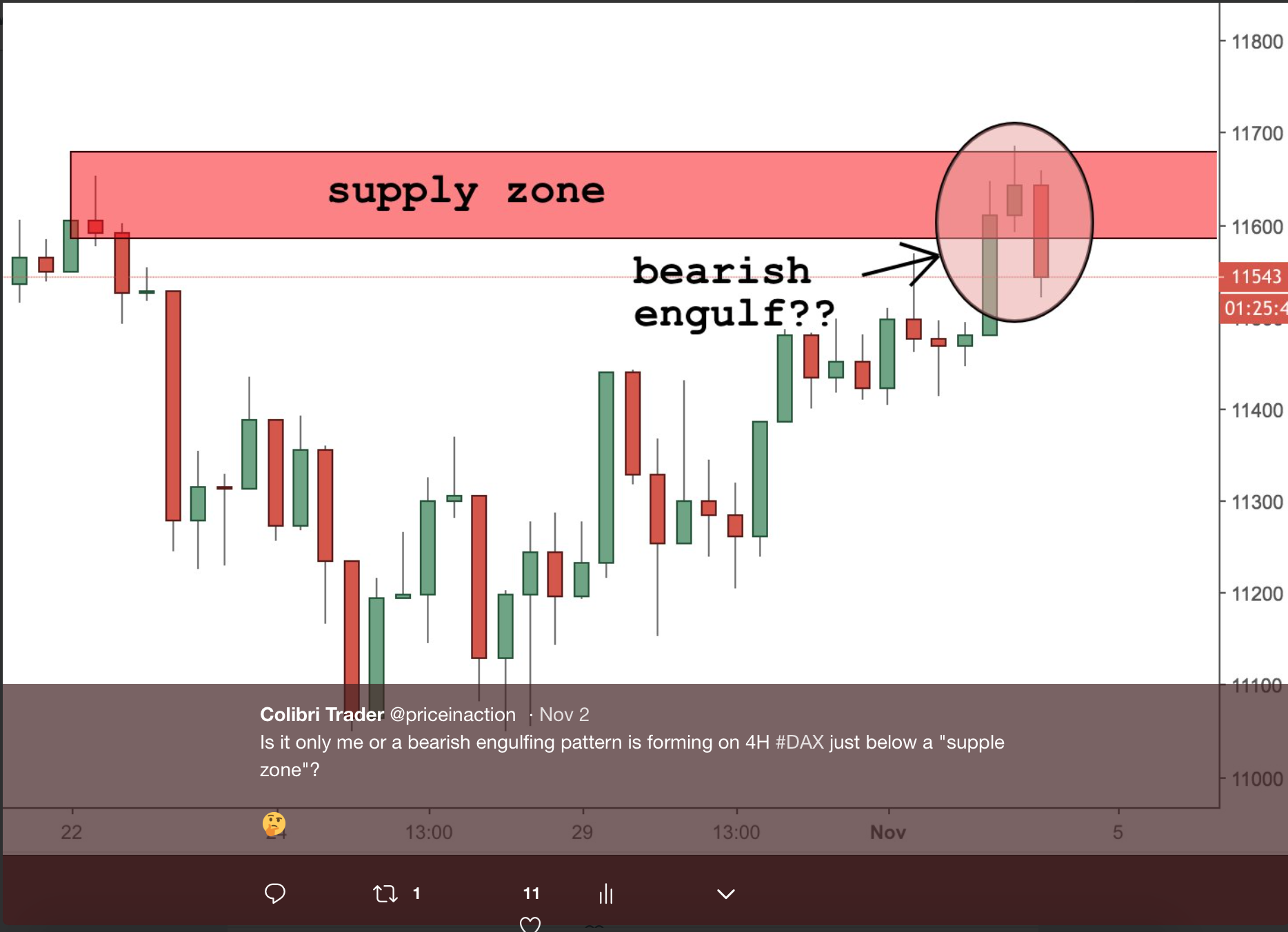 I have been waiting for a rejection at either the minor or the major resistance levels.
Since I shared with you my belief about the current market environment and that DAX (as well as US indices) might be in the beginning of a bearish market, I am looking for more bearish confirmations than bullish ones.
The candlestick that formed on the Daily chart of DAX on Friday was a inverted pin bar. It usually bodes well for short-sellers.
It formed just below the minor resistance level, as well!
I would like ideally to see such a pattern occurring around a major support level, as the level of 11,800 is.
Therefore, I am not going to rush into a trade straight away. I will continue monitoring DAX at the open and decide if there is a reasonable opportunity to go short or to just wait a little bit longer.
In the end, what makes the money is the sitting and waiting.
Since I am not in a rush, I have all the time in the world to wait until all the stars align in the right direction…
…and so you should, too!
Happy Sunday,
Colibri Trader
p.s.
Have you checked out my recent article on Price Action Gaps and Trailing Stops?
(Visited 761 time, 1 visit today)