Dear traders,
It has been over a week since I last posted an article on GBPUSD.
This is how the chart looked back then and I was waiting for a clear sign to go short.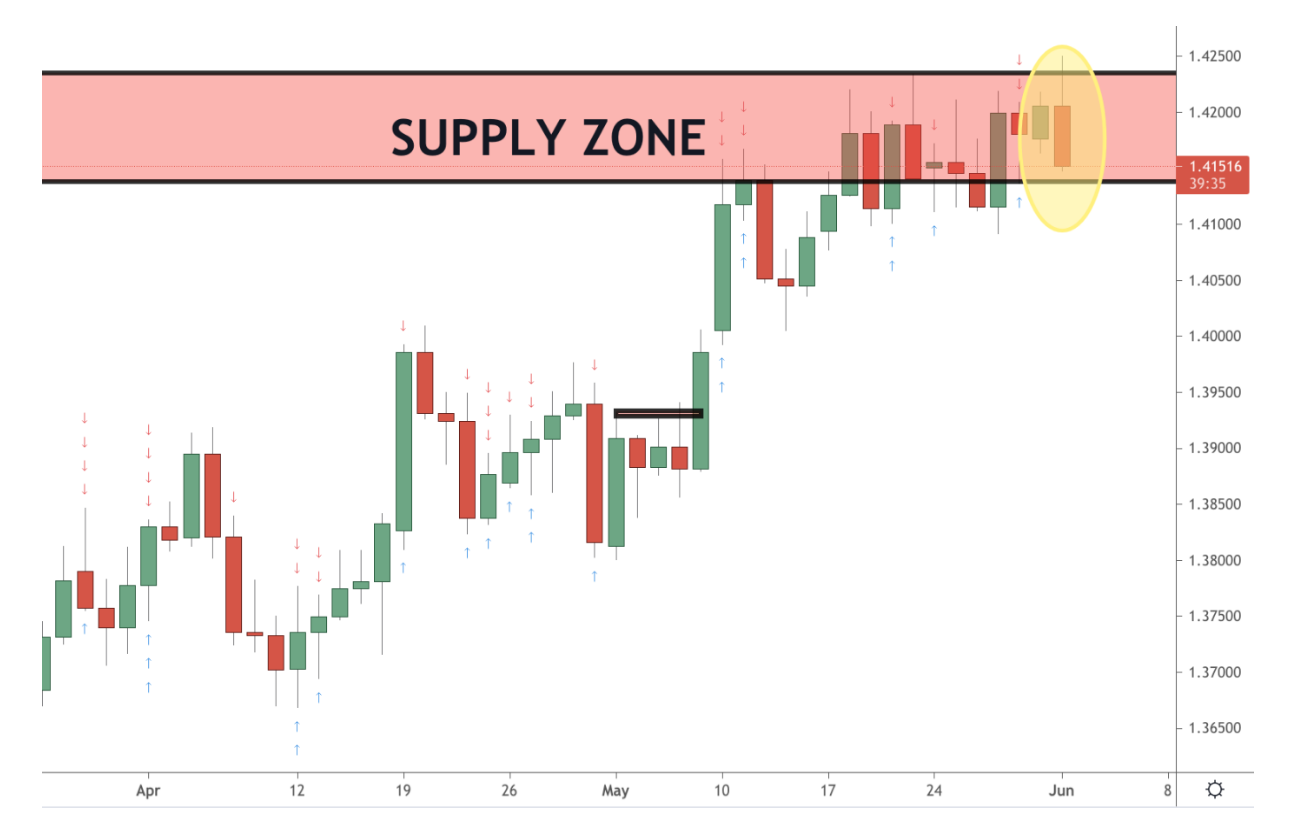 This is how where GBPUSD is trading at the moment: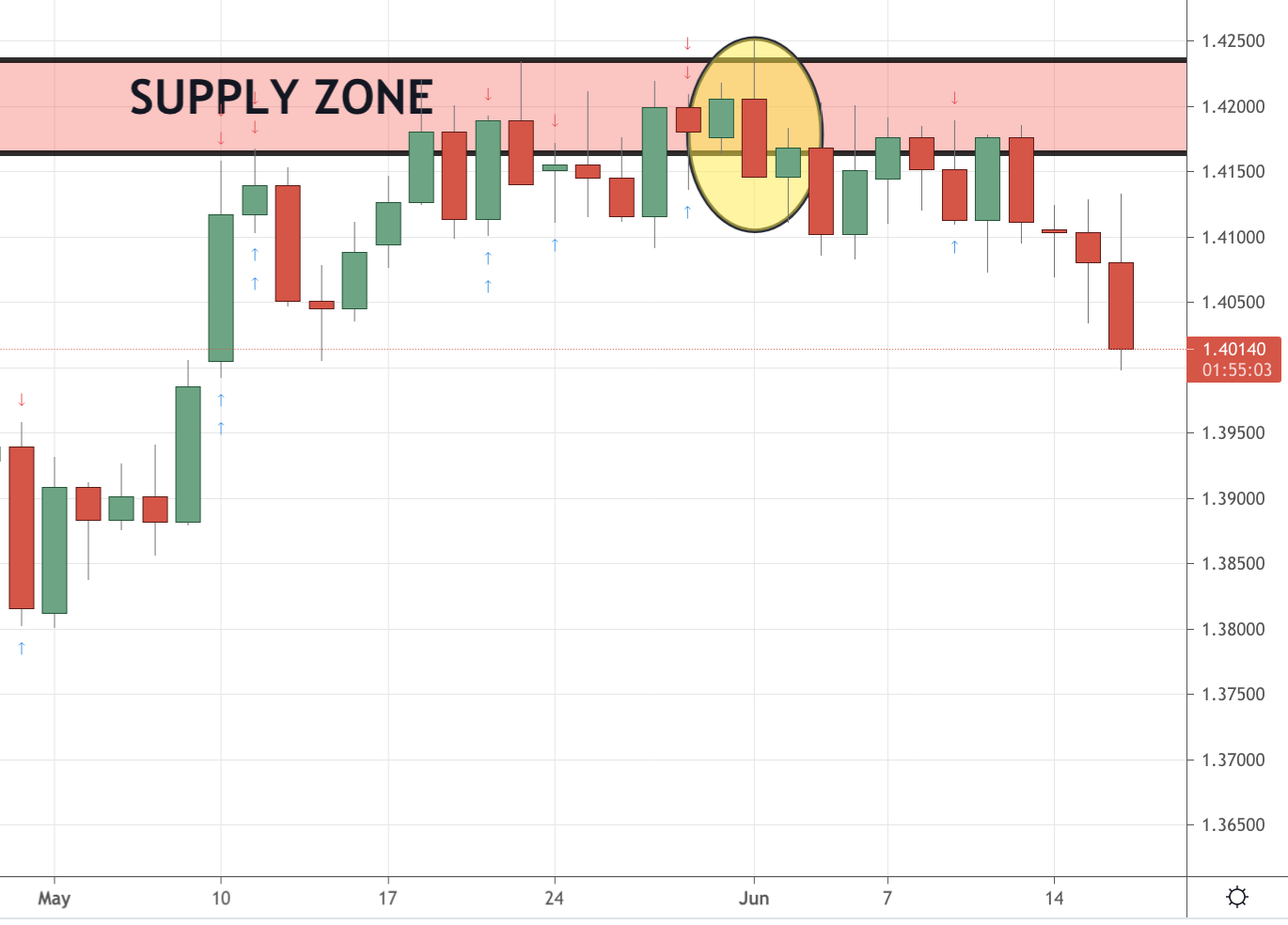 The price is currently trading over 150 pips below the price when I wrote the article.
If price manages to hold below 1.4000 then we might see more bearish potential.
If price reverses from here, we might see a bullish breakout above 1.4250.
Germany 30 (DAX) Trading Analysis 16.06.2021
Today, I am looking at the German stock market or DAX 30.
It looks like there is some bearish pressure accumulating.
The daily chart is showing an inverted pin bar and also a small bearish engulfing pattern.
I will be looking for possibly going short if I see a confirmation after tomorrow's open from the 4H chart.
If price continues the downfall, we might see it re-testing 15500 and why not even the 15000 handle.
Happy Trading,
Colibri Trader
(Visited 625 time, 1 visit today)