GBPCHF Trading Setup
The last EURUSD trade (and its update) have nothing in common with this GBPCHF trading setup. IF you have missed out the last two trading articles- you should definitely check them out- they were quite educational if nothing else:)
GBPCHF Trading Setup
Daily Chart 
Today's trading setup is coming from GBPCHF. This is a more volatile pair and that is why I have not covered it for a long time. I don't usually trade it, but the price action seems really good. The daily chart (that you can see on the top of the post) is showing bearish signals. Thursday's candles was a bearish engulfing candle. Friday's candle is confirming the bearish bias in the market participants.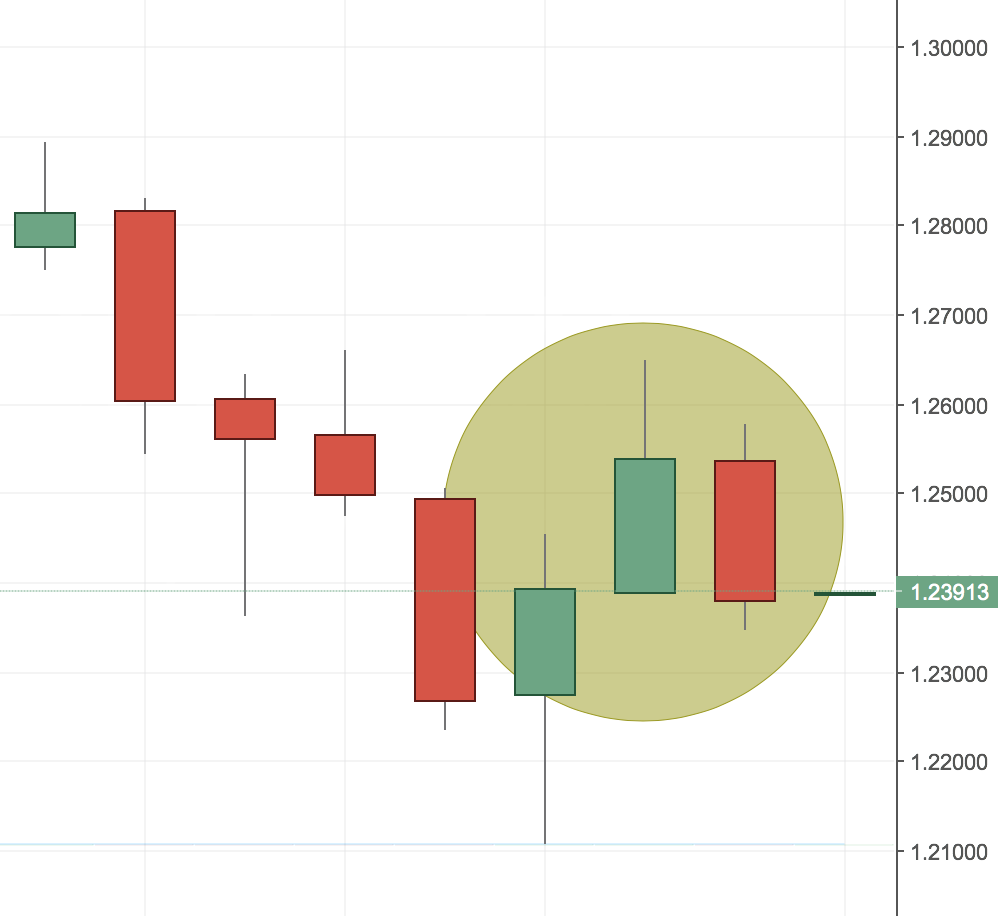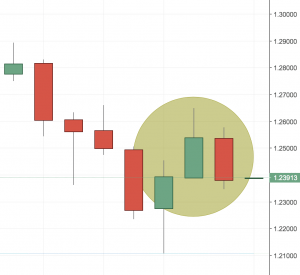 Weekly chart 
When we expand the view and go to a weekly chart, the scenario is the same. By looking at the second chart here, you can see what I mean. There is a bearish engulfing candle on the Weekly chart, too. This is showing the bearish mood of the market participants. Taken together with the overall down trend, this is a good setup for a short position in the long-term.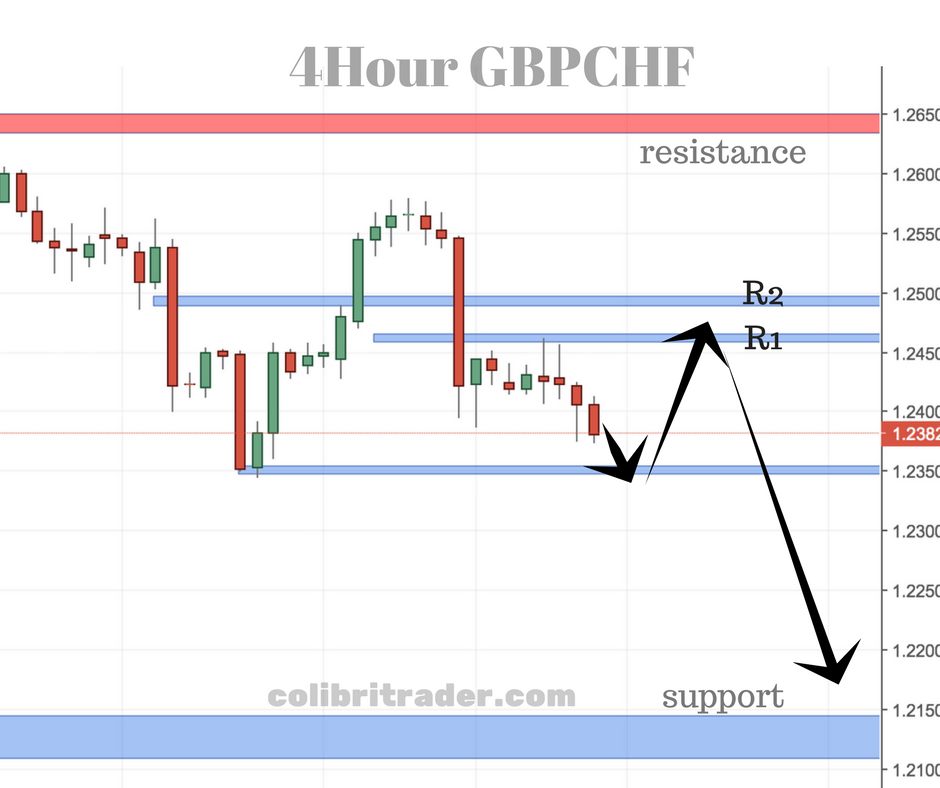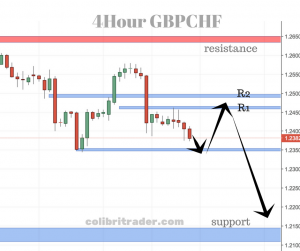 4 Hour Chart 
The intraday chart is equally bearish. We have a major resistance area rejection. The R1 and R2 are the minor resistance levels that I expect the price to bounce back. There would be good entry levels that I will be looking to possibly go short. It all depends on the price action, but this could give us an opportunity for a good short trade. I am looking at the long-term and it seems like a good trade to start the week with. I will be still paying attention to the open and decide what to do.
Happy Trading,
Colibri Trader
P.S.
If you have any questions, send them directly to me at admin@colibritrader.com. Alternatively, you can comment below with your suggestions or questions. You might also want to check out my recent article on Zen Trading with Jesse Livermore.
(Visited 449 time, 1 visit today)