EURJPY Analysis
by: Colibri Trader
Dear traders,
The last trading analysis did not go as expected. I was expecting that price will go higher, but USDCAD did actually go lower. It has risen again and currently is testing the 1.2900.
So far the price action is bullish, but I would be monitoring tomorrow's price action, since it is a major resistance area and is possible to see a later rejection of this level.
EURJPY Analysis
Currently, I am looking at the EURJPY pair. It looks pretty bullish considering a few bullet points that act as strong magnets for buyers.
The Weekly
The weekly chart looks bullish. I am waiting to see a potential close and a bullish engulfing pattern forming. For this we will need to wait for a few more days. The weekly chart looks like that at the moment: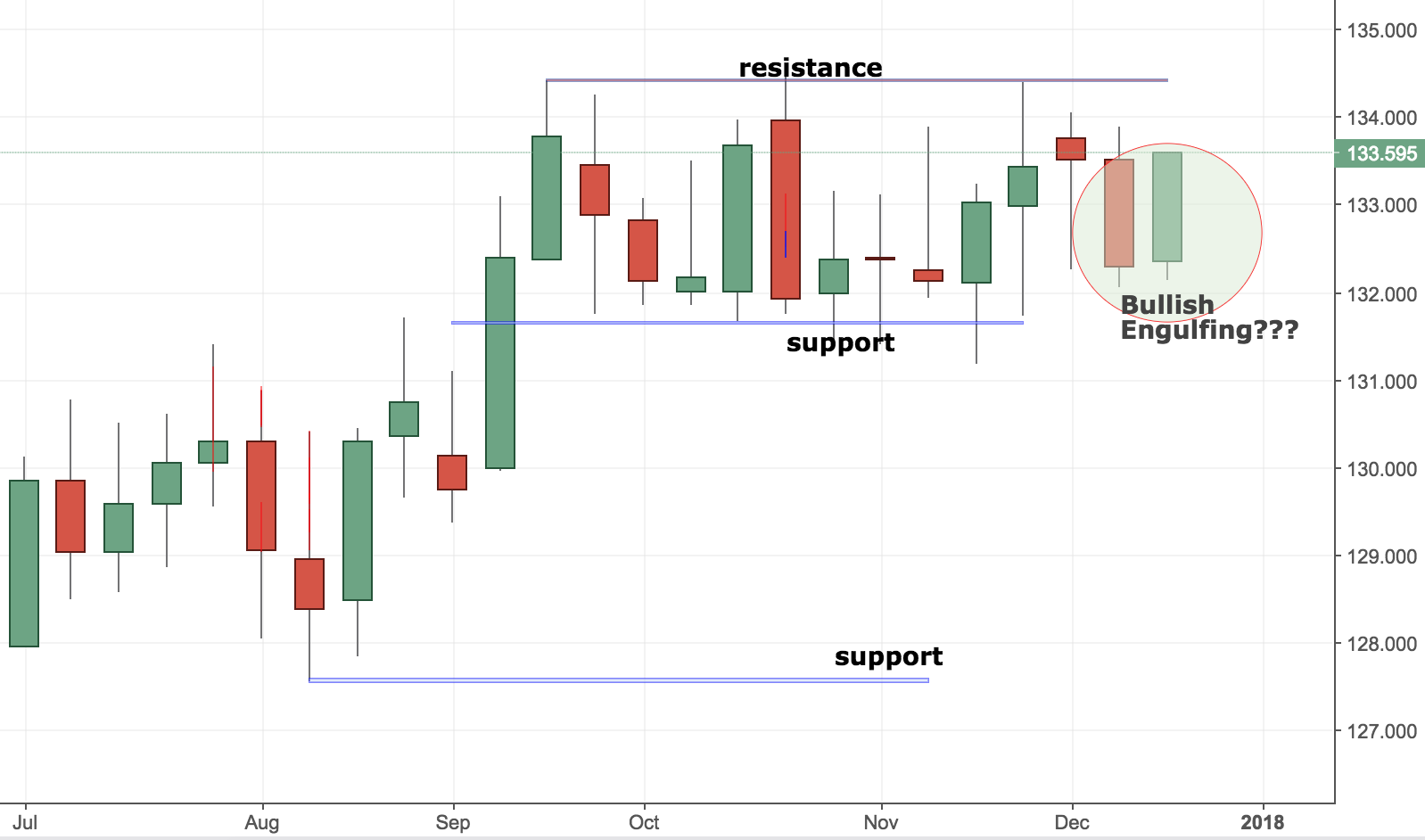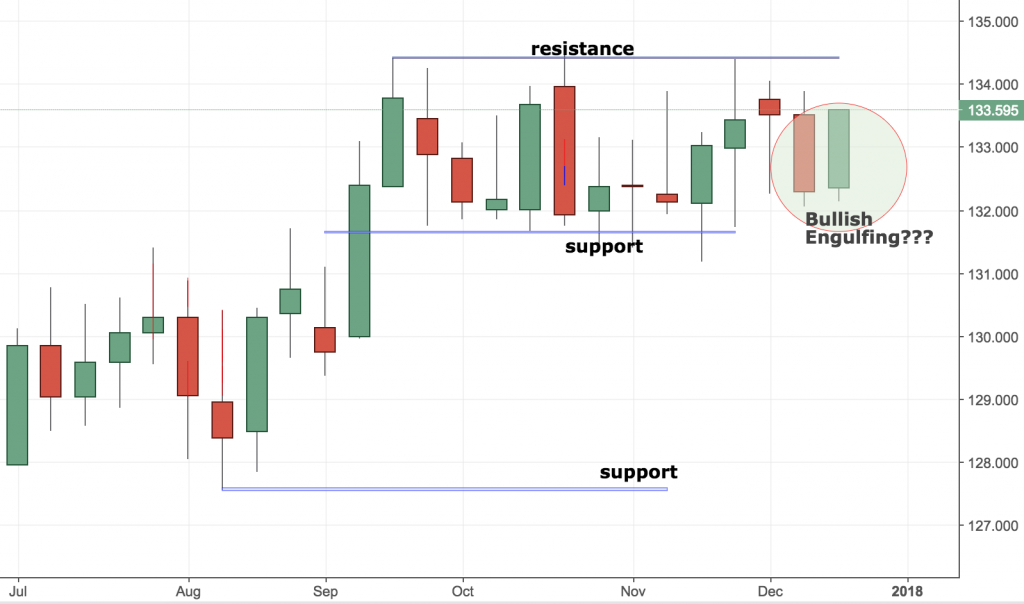 It is not certain whether we will see a bullish engulfing forming- the only thing we can do is to wait until the end of the week.
The Daily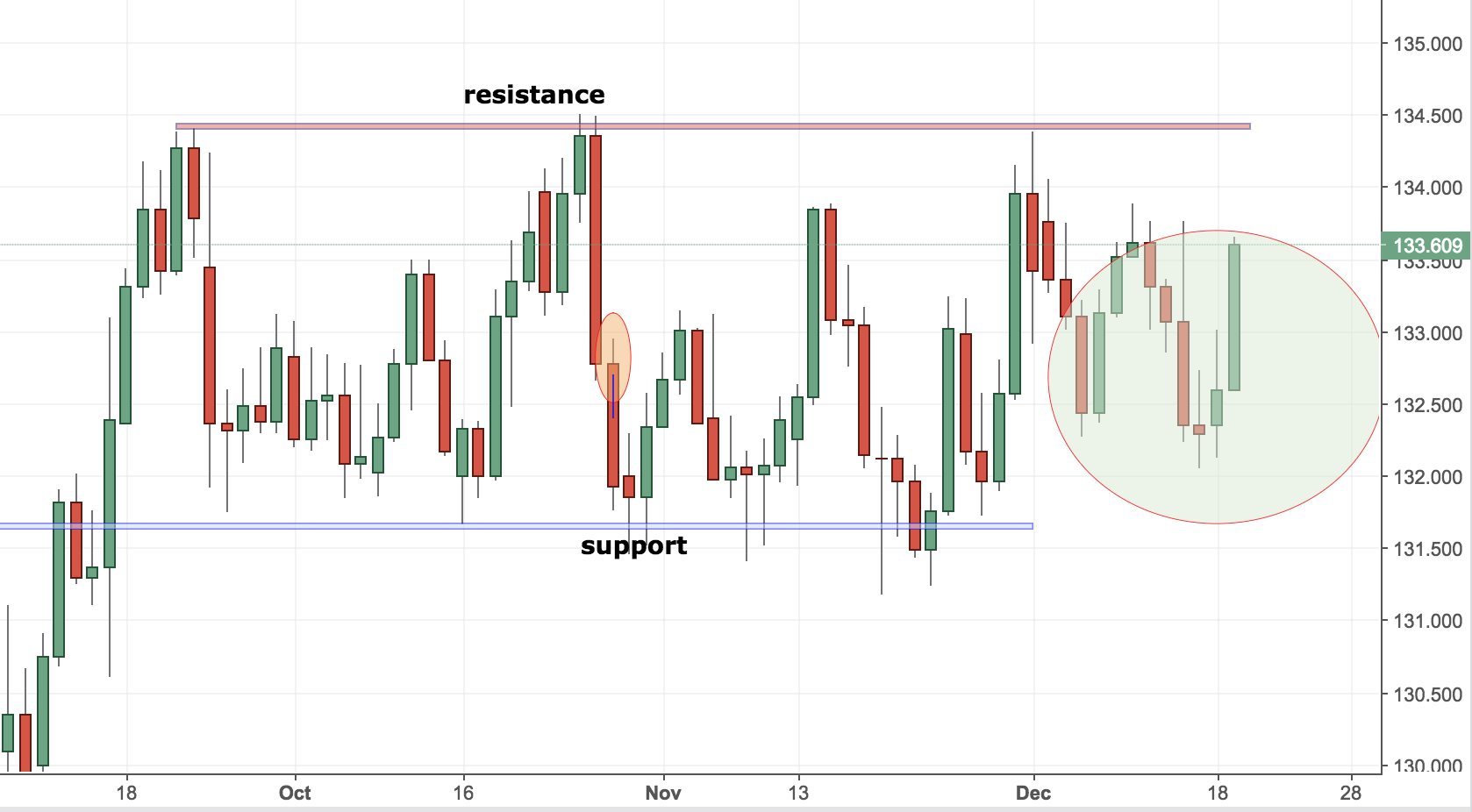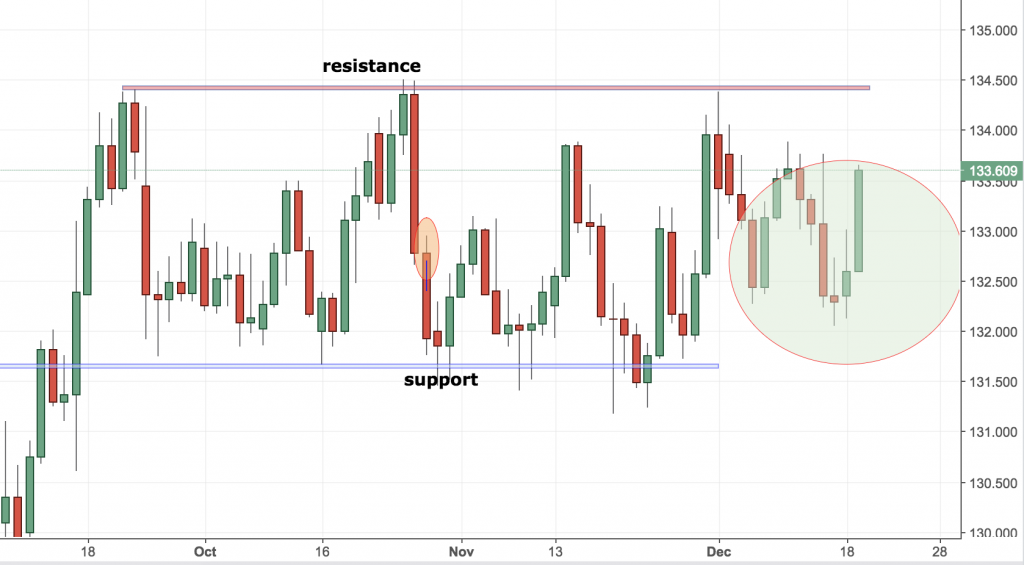 The daily chart looks bullish, as well. There has been a large green candle, which mean that a lot of buyers are expecting next week's action. The question is, will that buyers' rally be sustainable.
I am expecting to see a retracement and if tomorrow's daily candle is an inside bar, then we can see more sellers joining them and pushing the price lower.
By the end of the week, we might have a rejection candle forming on the weekly chart. Therefore, it is hard to say what the market will do- I can only follow it and react.
One way or another, price is locked between 131.500 and 134.500 and it might take some time to break any of those two barriers.
The 4 Hour
After such a strong day, I will expect to see some profit taking. Price will possibly go down back to the level of 133.00.
If I see a bullish candlestick pattern, I might considering entering into a small long trade testing the waters. If the trend continues, I might continue adding up small positions as the ones that have taken my trading course have seen me doing.
Alternatively, if price reverses and shows signs of exhaustion, this might lead to more sellers joining the party and turning the price lower. I will try to stay away from this pair if this turns out to be the case.
Happy Trading,
Colibri Trader
p.s.
Have you checked my recent article on 10 Questions Traders Ask
If you have any other questions, please do ask me on: admin@colibritrader.com
(Visited 449 time, 1 visit today)