EURGBP Trading Setup
by: Colibri Trader
Dear Traders,
It has been a confusing week for the pound. It seems like the UK elections did not go smoothly and now UK is facing the chance of another election. Not the most likely scenario, but even with tiny chances, this possibility still presents new challenges for this market. My latest trading idea is not showing very affirmative bearish tendencies. The DAX has come back a bit, but I am not seeing any bearish rejections for the time being. I would ideally like to see the Sunday open before taking any further decisions.
EURGBP Trading Setup
Today's trading idea is coming from the EURGBP pair. It looks like the pair has closed the day with a bullish engulfing pattern. As can be seen from the daily timeframe, the candle is engulfing the previous two days' bearish candles. One factor that makes me cautious is the proximity to the resistance level. It looks like the 0.8800 area can prove more resilient than expected. Depending on the final outcome of the UK elections, we might see a fast break out or a reversal. Let's look at the weekly chart: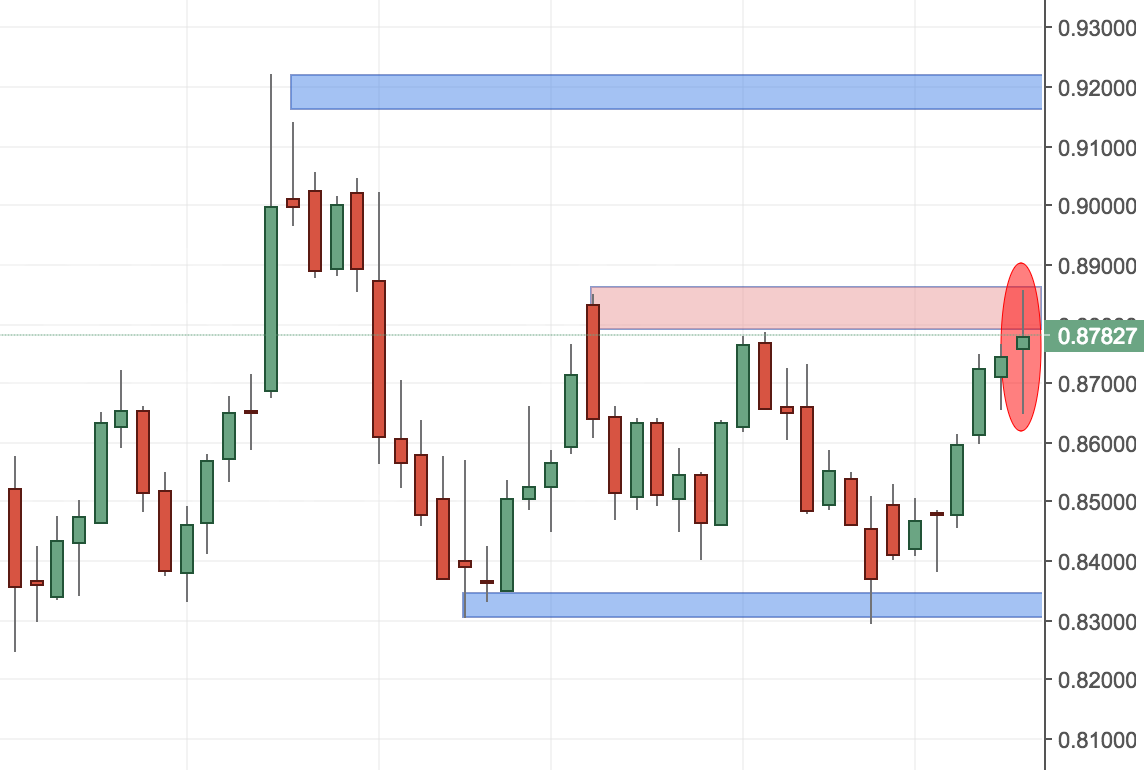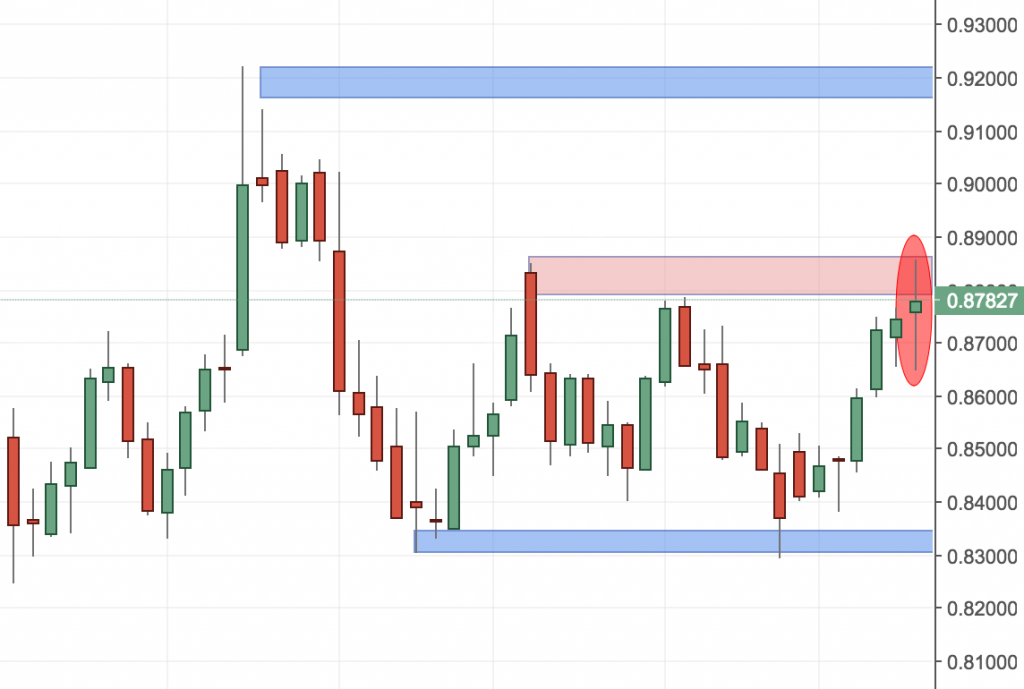 It looks like the weekly candle is showing some hesitance. It looks like a long-legged doji and if a breakout appears, the next resistance (price target) area is 0.9200. Looking at the monthly timeframe, it looks like if price breaks out through this level, the next zone traders will be targeting is the 0.9800-1.000 (parity) area.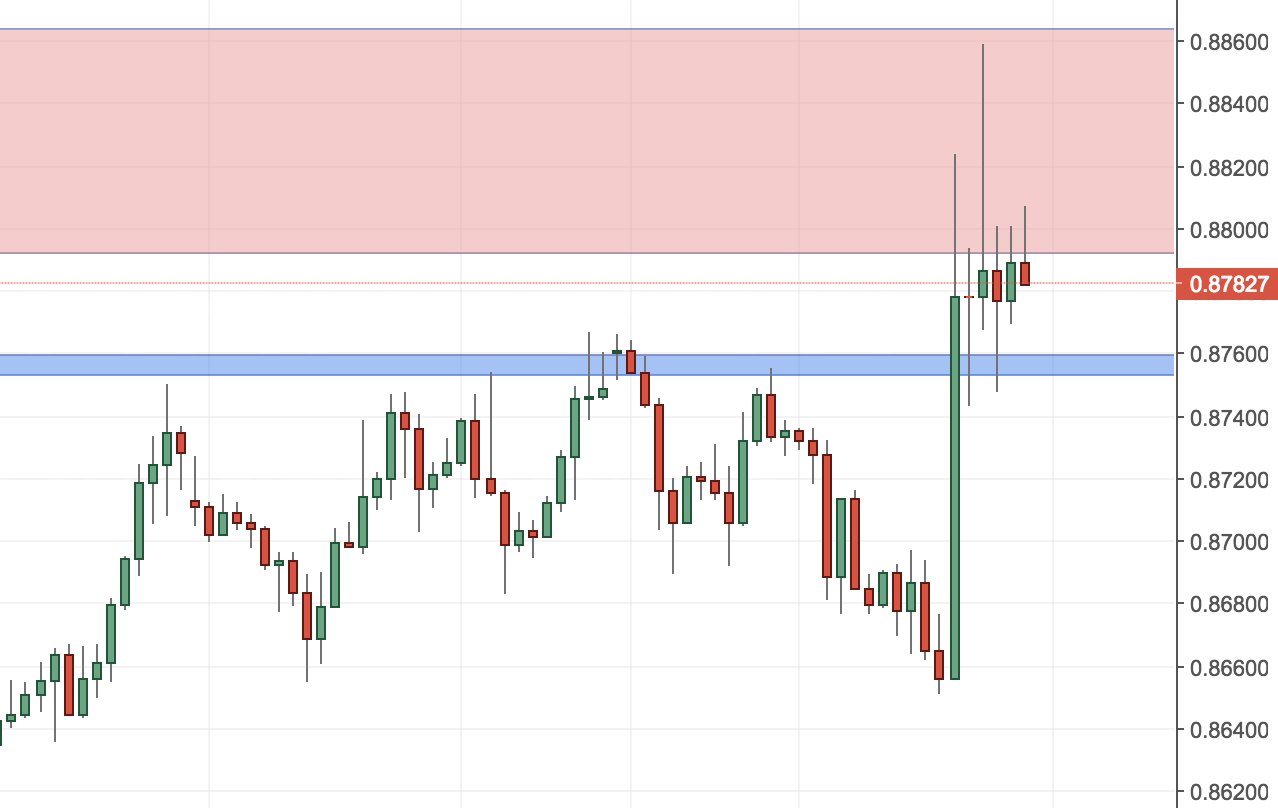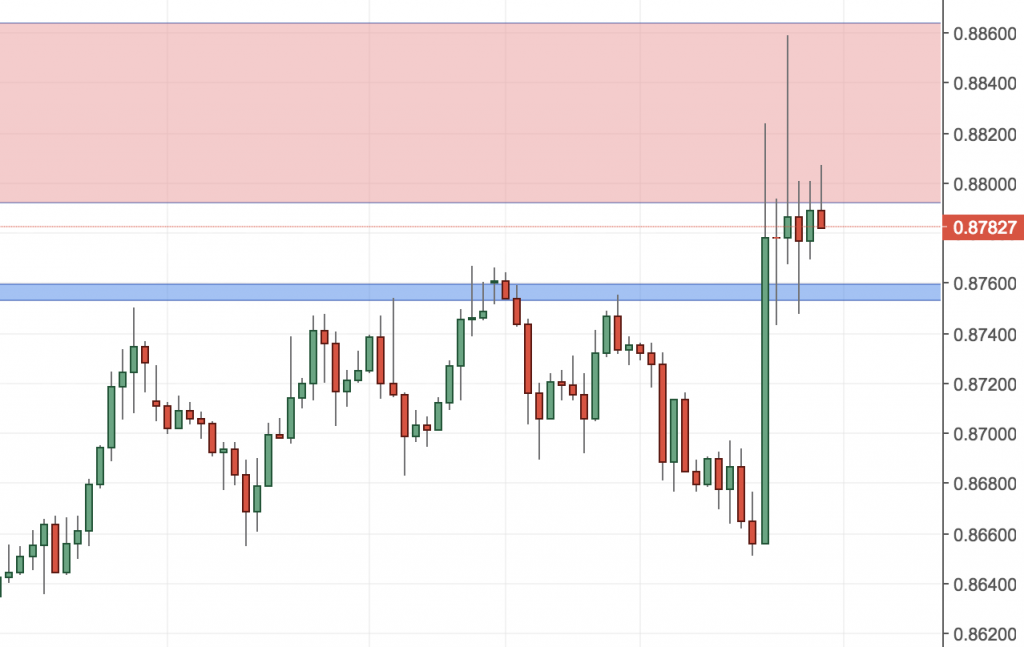 Looking at the 4-Hour chart above, one can notice the hesitance that the chart is showing, The bullish rejection candles between 0.8800-0.8840 are definitely not looking bullish. At the same time, we might either see a gap during the Sunday open or a correction towards the 0.8850 area. If the latter happens, I will be looking for a bullish confirmation for a long entry.
Happy Trading,
Colibri Trader
P.S.
Check out how these quotes from famous traders and investors can answer a lot of your questions HERE
Check out my professional trading course page HERE
(Visited 548 time, 1 visit today)