DAX Trading Analysis
by: Colibri Trader
Dear Followers,
In my last article on DAX from a sequence of DAX articles I spotted a short setup. Price went down to my first target and I covered my position.
Price dipped in down to 12100 and then it closed the day at 12170. Seems like the market is in a range and it is hard to make up its mind.
Usually it might take a couple of months for a bigger change to happen. So far, price has dropped significantly from its top in a close to 1,000 points move.
What is frightening here is that the US indices are seriously diverging from their European counterparts. Historically this occurs around market tops/bottoms.
DAX is a historical precursor of US indices' major trend changes. Could this time be different?
DAX Trading Analysis
On Friday, price went down to 12100 and then back to 12170 closing the day with a pin bar. Could this be the end of the minor correction? Or maybe this is a minor correction of a major trend change.
Time and price action will show.
What could be a better indicator of trend change than time? Although this could be the starting line of a long essay on trend analysis, I am currently questioning what could be the best course of action.
I am looking at the daily chart and seeing a lot of hesitance and confusing signals. There was a bullish rejection last week, which led to the latest downslide.
Friday's pin bar is showing a bearish rejection on a minor support level. This made me took my small profits and "run away".
The question a lot will be asking is "and now what?". I am not sure I have an answer for that. I will be looking how the price opens.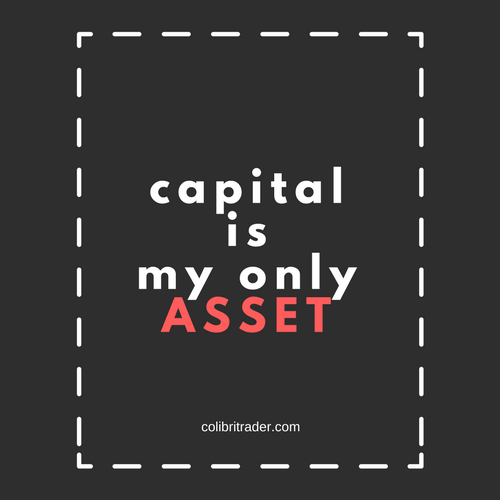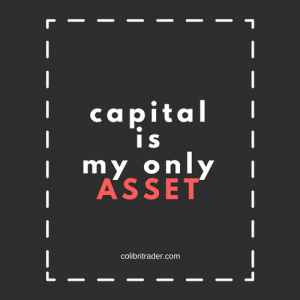 If I see an encouraging bullish setup from an intraday point of view, I might take a small long trade. As a first potential price target I am seeing 12300.
On the other side, if I see another bullish rejection, I might consider re-entering in a short trade. A hypothetical short entry could be around 12150. A potential price target could be the level of 12000.
Whatever you do, make sure you do it carefully! Never risk more than 1-2% of your total capital.

Remember: Your Capital is Your Only Asset
Happy Trading,
Colibri Trader
p.s.
Have you checked my article on Why Doing More of What Works Will Make You a Better Trader
It is probably a great idea also checking Contracting Triangles  Don't forget to download the free spreadsheet with additional examples
(Visited 517 time, 1 visit today)