DAX (Germany30) Trading Analysis
Dear traders,
It has been a great Friday and so far Monday. As I shared with a lot of you on my trading blog and on Twitter I took a long trade in XAUUSD (Gold).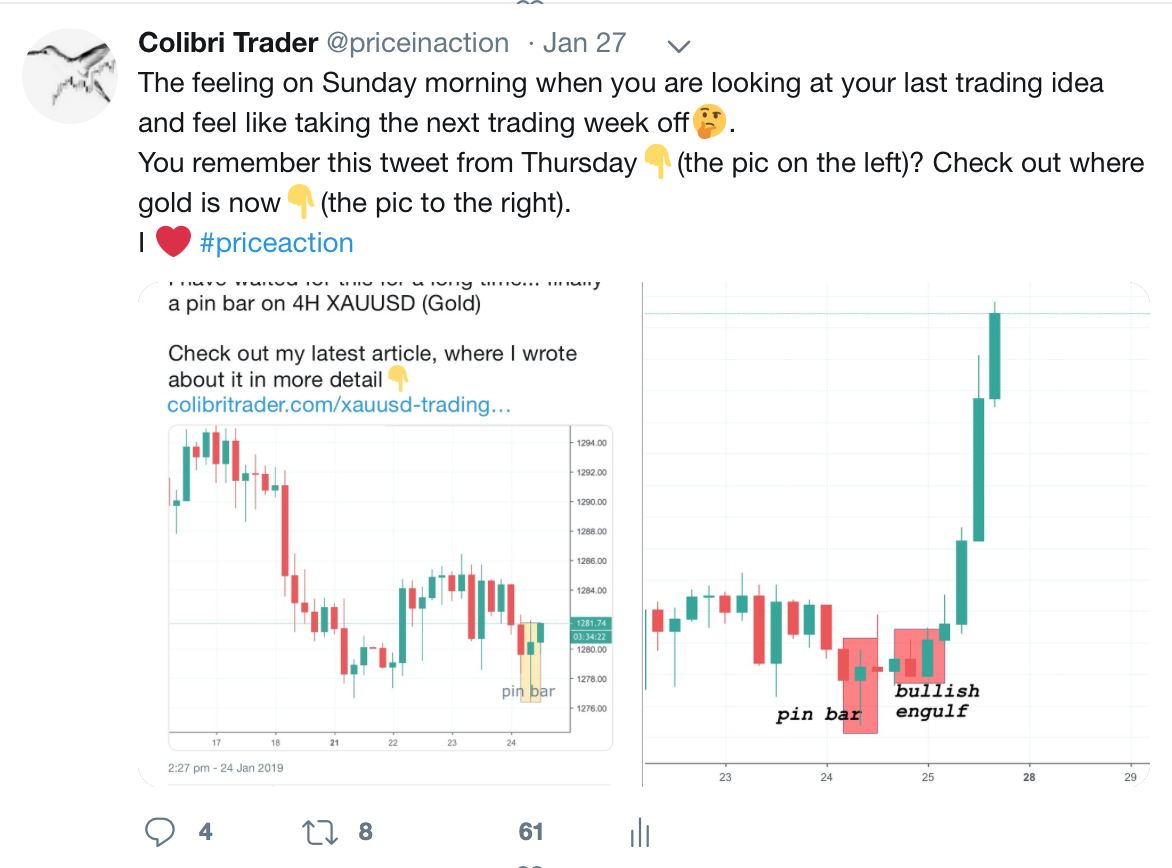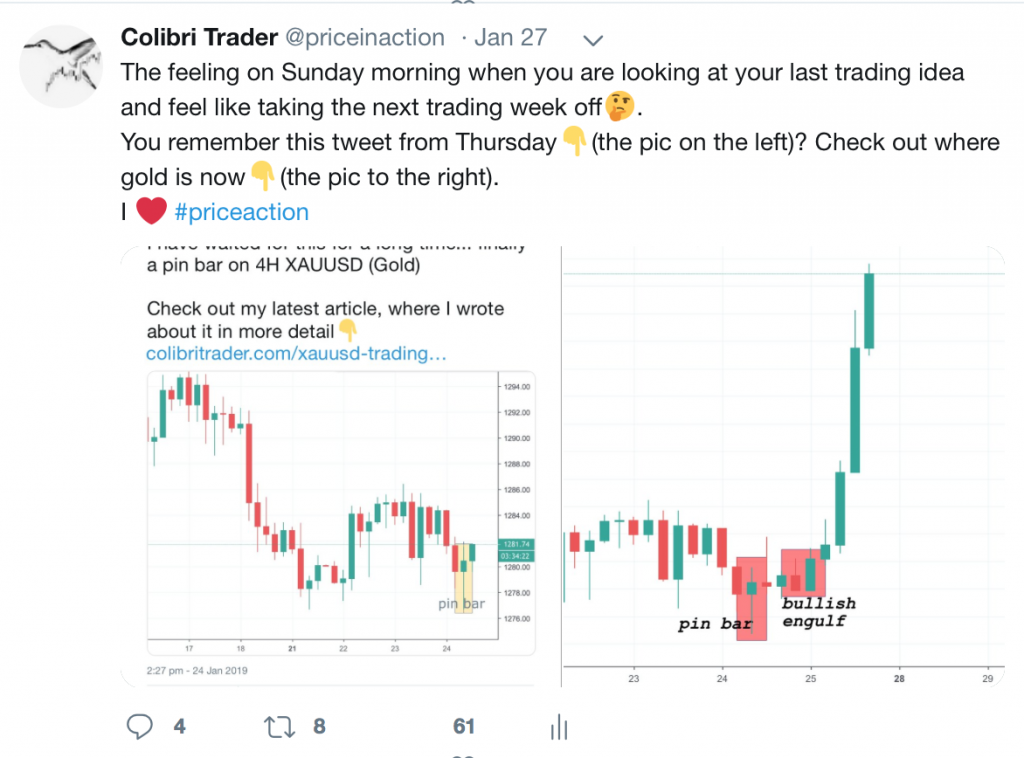 I am still running this trade.
So far it continues to exhibit bullish sentiment.
There is a doji candle that formed today and it could be a sign for hesitance. One way or another, I will continue monitoring XAUUSD and if I see a bullish confirmation, I could increase my position.
If I see a rejection, I will possibly get out of this trade. The next major resistance level is at 1365.
DAX (Germany30) Trading Analysis
Today I am also looking at another possible setup.
There is the DAX daily chart that formed an inside bar just above a resistance-turned-into-support level.
Usually this is a sign for a continuation, but the inside bar (followed by another inside bar that formed last week) is telling me that probably this move is exhausted already.
I shared with you last week my thoughts on that instrument on Twitter, too.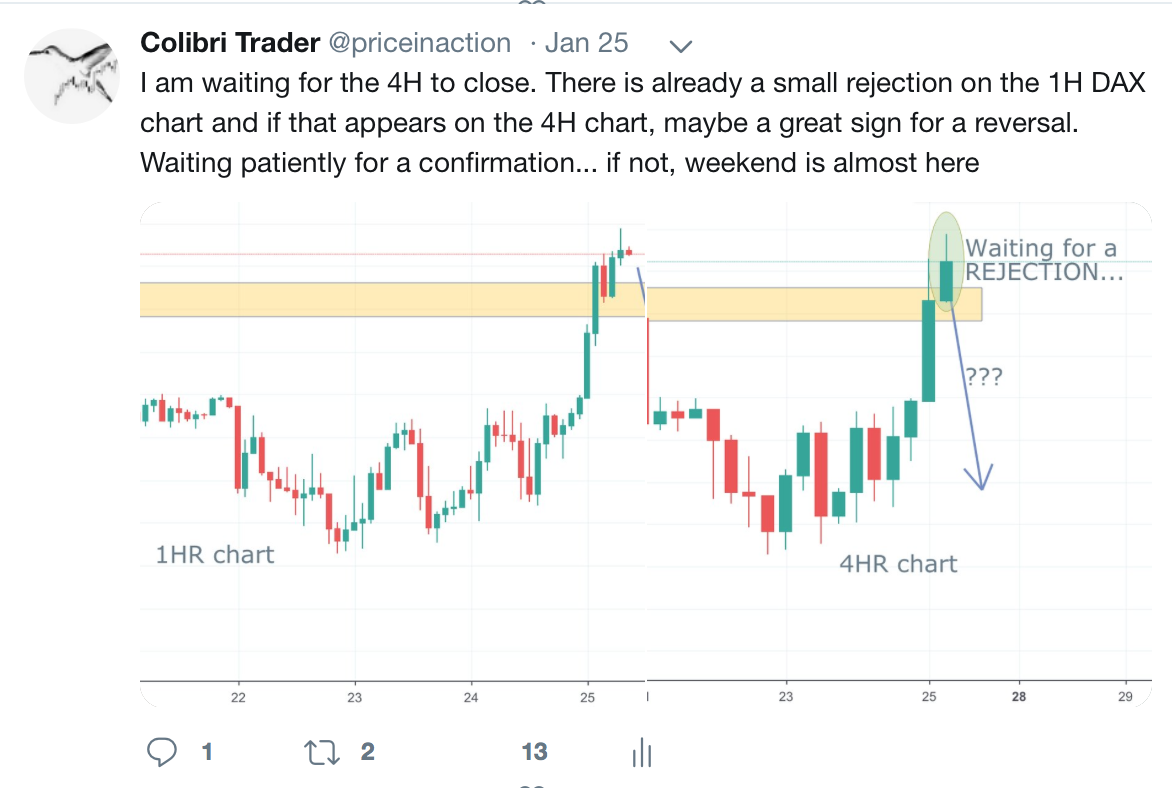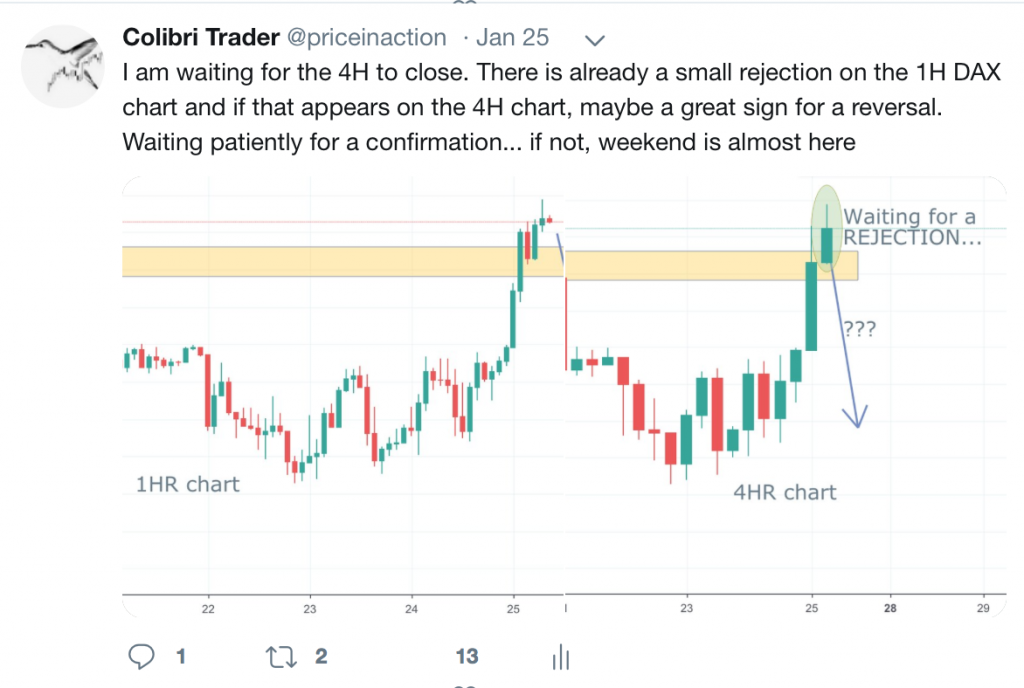 I already had an initial confirmation from the 4H chart on Friday. There was an inside bar that formed on the 4H chart.
Check it out below>>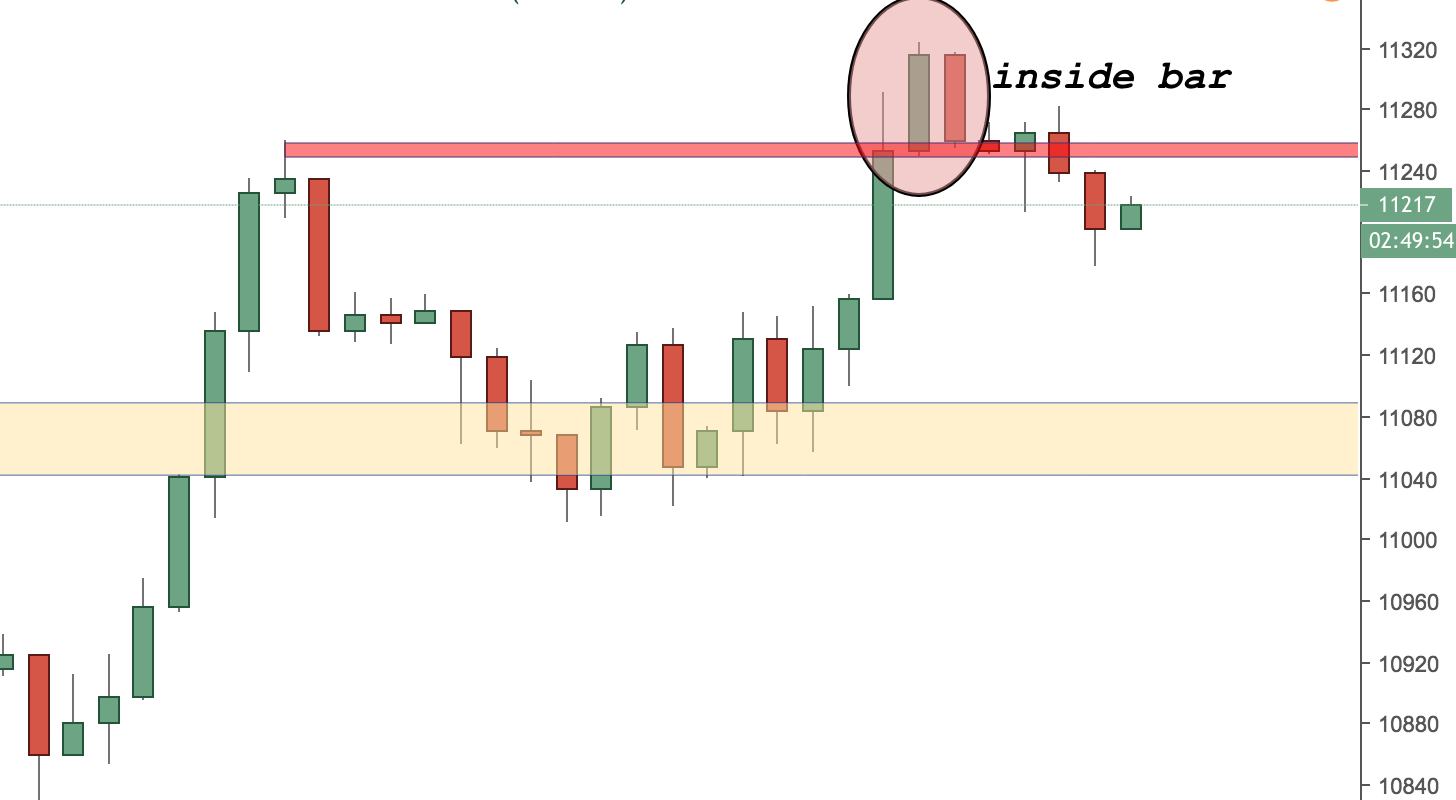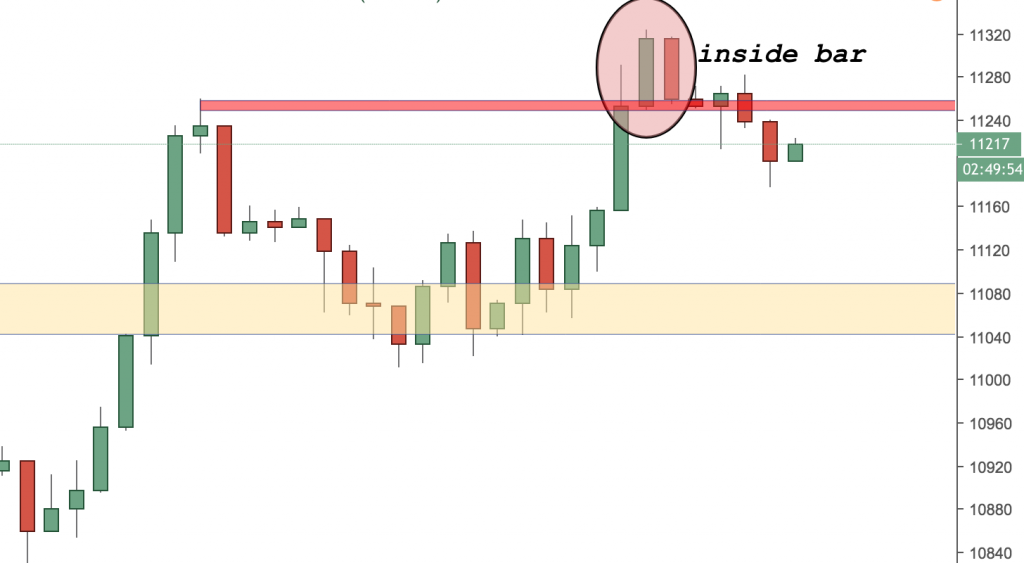 I am currently looking for a confirmation after tomorrow's open.
Currently, it looks like we are going to see more selling in the sessions to follow, but that is yet to be confirmed by the 4H chart in tomorrow's trading session.
Happy Trading,
Colibri Trader
p.s.
Check out my article on Trend Following HERE
(Visited 983 time, 1 visit today)