DAX (Germany 30) Trading Analysis
by: Colibri Trader
Dear traders,
It has been an interesting week. I had more time to reflect than to trade, but sometimes weeks like that are more important than profitable weeks.
The trading analysis from last time still has not given me enough confidence to trade it. This is mainly because I missed the 4 hour engulfing candlestick confirmation. If I have taken it, I would have been stopped out.
A few thoughts on that. Let's have a look at the screenshot below first: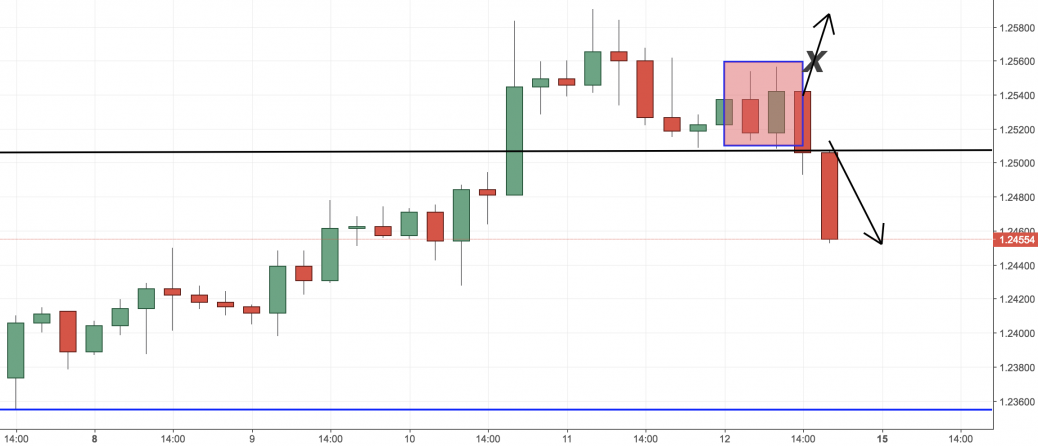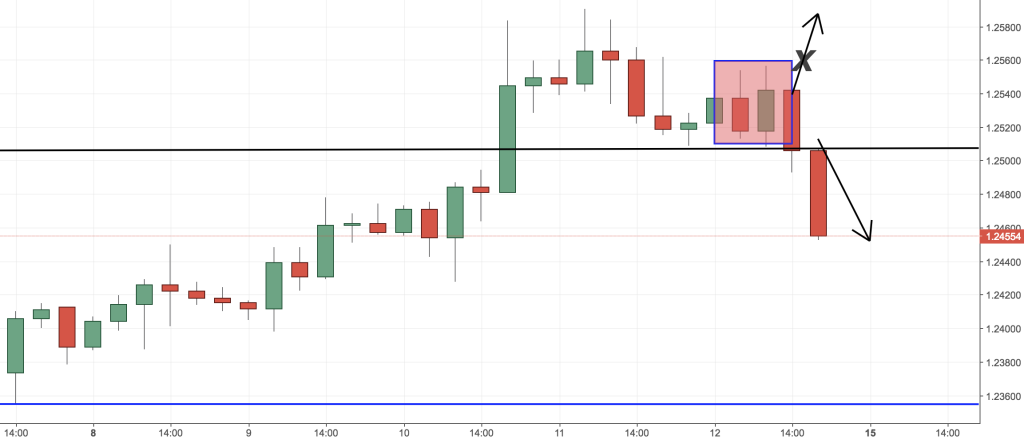 Although, there was a bullish engulfing pattern on the 4H chart as you can see from the red square above, the price did not consider it as valid and continued its downfall.
Why It Did Not Work Out???
One of the reasons it might not have worked is because market participants are still mostly bearish- considering the bigger picture.
Also, the dollar sold-off in all other major pairs and even though the price action candlestick was a valid confirmation, it was not strong enough to go against the crowd.
Let's look at it from the bright side, though. Even if you have taken this trade, as long as you are following your money management rules and trading discipline, it should not be an issue.
As I am saying- what is important is to concentrate on the next 1,000 trades and don't pay attention to single profitable or losing trades.
What is important is to preserve your capital, so you have enough to get onto your next profitable trade.
Increasingly important is also being able to recognise your mistakes and go against your ego no matter how convinced in a trade you were- you can always be wrong; the market is always RIGHT!
You can always don't take a trade. The most important feature of the profitable trader in my opinion is his/her ability to be patient…
As for today, my attention is grabbed by another instrument- DAX.
DAX (Germany 30) Trading Analysis
The price action of Germany 30 shows an interesting formation. Price skyrocketed from a level os support, which I shared with my Twitter followers HERE.
DAX went up over 500 points and logically enough made a correction. Currently it stands at around 13,240.
The interesting formations I mentioned about are visible on both Daily and 4H charts. On the daily, there are two pinbars as indicated by the major screenshot on top of that article.
The 4 hour chart is showing a bullish engulfing pattern and it gives another bullish confirmation. I will be monitoring the open and decide according to price if I should enter in a long trade.
These were my Sunday thoughts after spending the morning researching and analysing for potential setups.
Happy Trading,
Colibri Trader
p.s.
Don't forget to check out my two recent short essays on Creative Trading and Running and Trading
(Visited 816 time, 1 visit today)