DAX (Germany 30) and S&P500 Trading Setups
The trading week did start as anticipated for the DAX (Germany 30) index. There was a bullish gap on the open, which was quickly filled up in the following session. Where do we stand now…
DAX (Germany 30) and S&P500 Trading Setups- The financial indices have risen and then fallen in a battle between the bulls and the bears. As we have seen on Monday, the big bullish gap that formed on the market open was quickly erased. DAX's Monday daily candle was a bearish rejection (pin bar) formation, which led to more losses during today's trading session. The same course of action was followed by the S&P500 and the other major European and US indices.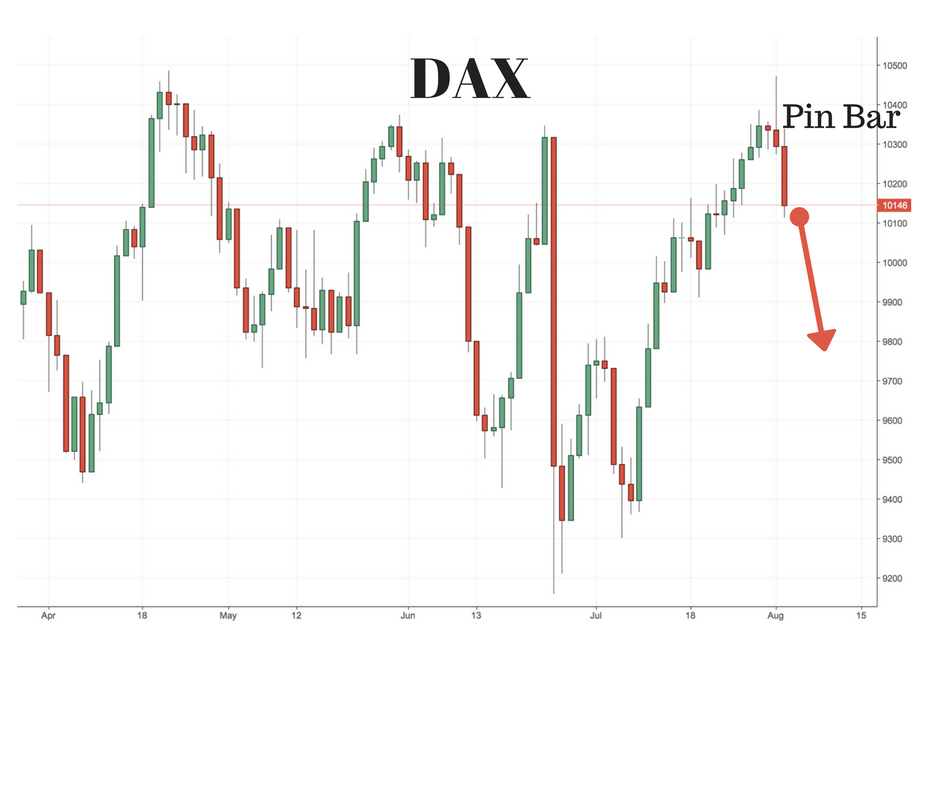 DAX (Germany 30) and S&P500 Trading Setups- Today's trading setups are coming from DAX and S&P500. I am seeing a big inflow of sellers and I believe the bearishness on the market will continue in the sessions to come. We will probably experience a short correction before we see further sell-offs. I will be looking for a retracement towards the 10,200 area and then consider selling DAX. The primary target for DAX is the 10,000 level, then 9800 and ultimately 9400. The last level is a very bearish scenario.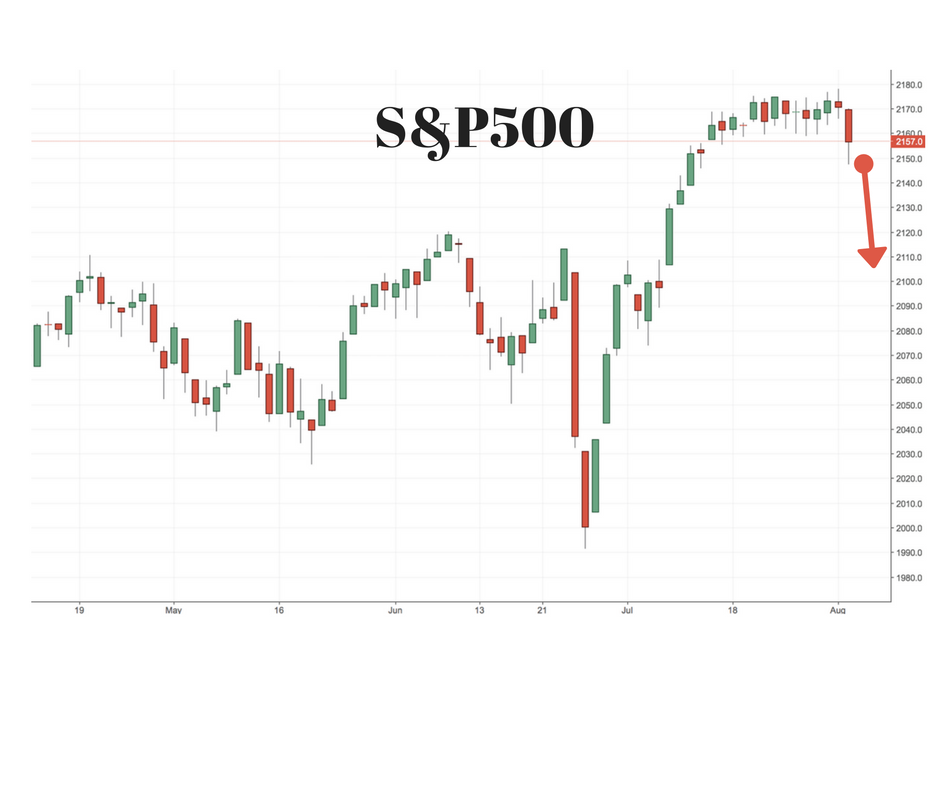 The S&P500 Bearish Trading Setup- I am looking at the S&P500 and it looks as bearish as the DAX. I am looking at the 2,160 level as a good shorting area. My primary profit taking level is 2,120. Then, depending on how the price reacts to this level, we might see further declines towards the 2,000 level. This again is a very bearish scenario.
(Visited 461 time, 1 visit today)