Dear traders,
Last week was a great trading week.
Not only because I had goo trading results, but mainly because the risk:reward I reached on my of my trades was insanely high…
I will not continue with my "showing off" attitude, because that is just not me.
I am only sharing this information with you because I am doing kind of an experiment with myself.
Usually, when you are overconfident, you are making mistakes. That is why I will take a week off trading, but will still share with you my thoughts.
One of the best things to do after a winning or losing streak is to: take some time of and do the other things that you like doing apart from trading.
For me that would be reading and sports… but enough about me. Let's check out the trading setup that I have spotted for the next week.
GBPUSD Trading Analysis
My best trade last week was based on my supply and demand trading strategy to see the opportunity and my day trading strategy, to fine-tune the entry.
And it worked perfectly well.
Here is my trade, which I shared with some of you on Twitter: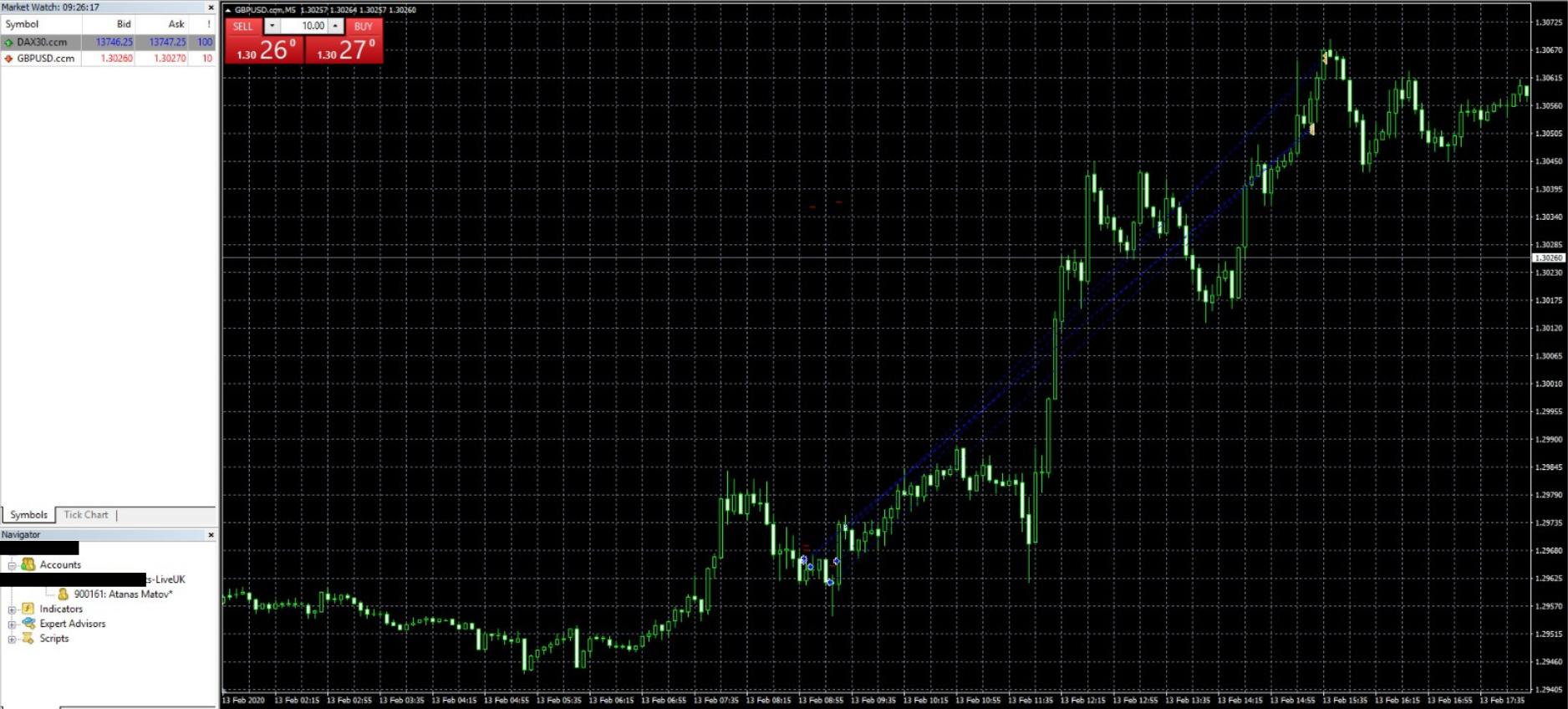 You can see the entry and exit for this trade.
This week, if I was trading, I would be looking for a continuation of this uptrend.
GBPUSD has finally found support (a minor supply zone) and is looking to conquer new heights.
There was an inside bar that formed on the Friday daily chart and this bodes for more bullish behaviour in the following trading sessions.
I will be looking for a 4H confirmation and possibly a small retracement beforehand.
A good level would be 1.3000 and if of course there is a candlestick pattern confirming this level.
For now, I will be staying on the sidelines, but I can definitely see a new uptrend in the forming.
I am definitely very bullish on this pair and can see the pound gaining momentum in the coming months and maybe years.
Happy trading,
Colibri Trader
(Visited 469 time, 1 visit today)