EURUSD Trading Setup (Update)
by: Colibri Trader
Hello everyone,
I wanted to give a quick update of EURUSD.
As you know, I wrote about it in the last two articles relating the currency pair. I managed to get into a great trade. Indeed I went into a couple of good trades. Check them out HERE.
Today, the price met a multi-month resistance level at 1.2000 and finished the day rejecting the highs.
EURUSD Trading Setup
The daily candle that printed on the chart is a pin bar. There was a strong bearish reversal during the US session.
The intraday chart is also showing some signs of weakness. The 4H chart topped the day with an inside bar. Check it out below: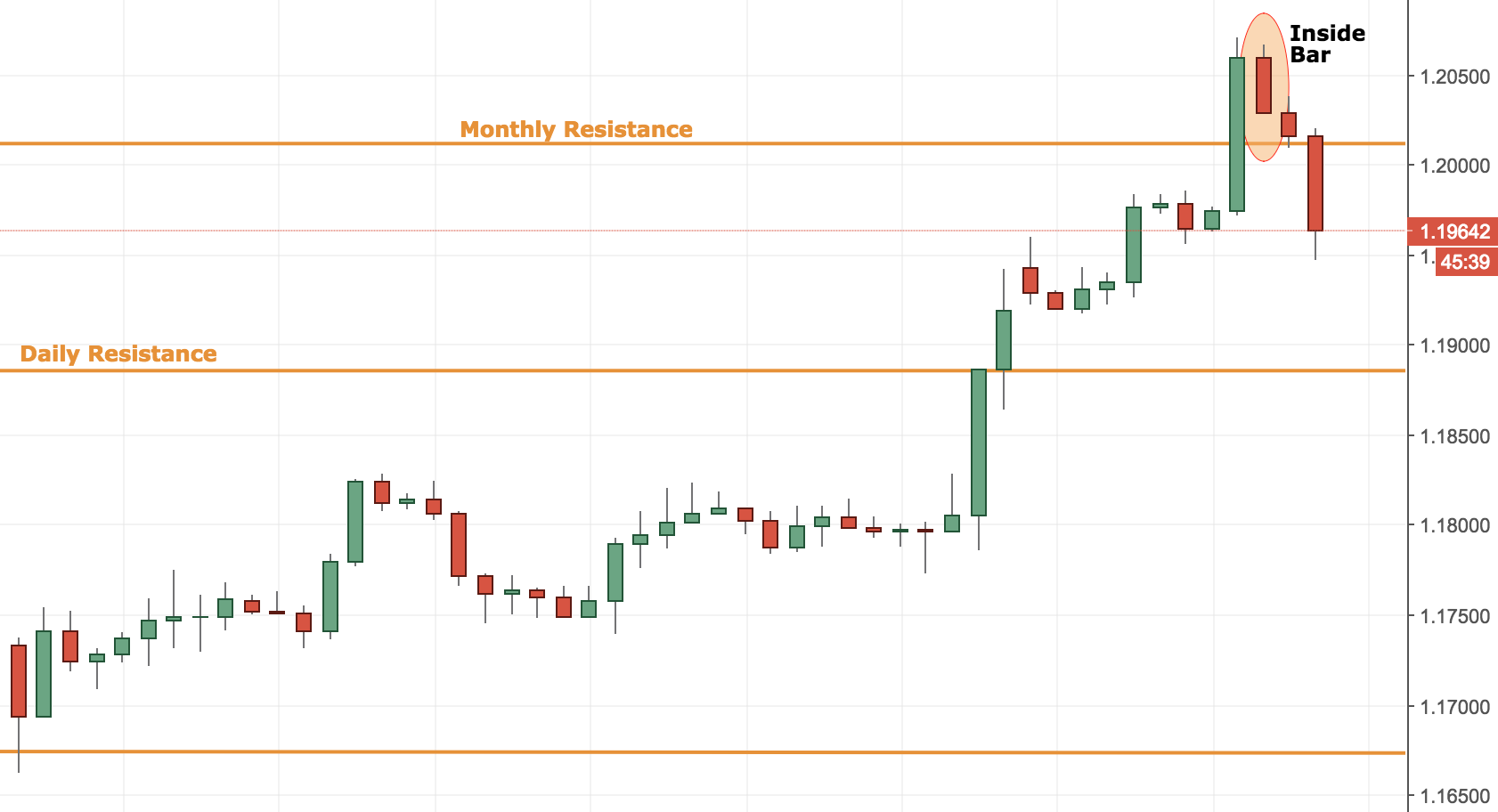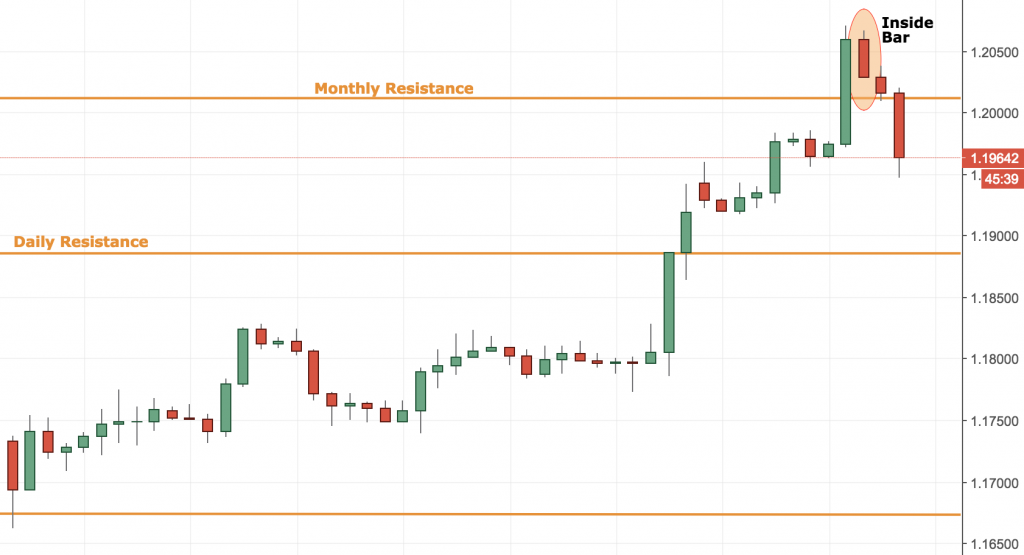 I am expecting to see a retracement to at least 1.1850. Price might find some strong support there. It really depends on how it will react to this level.
For now, I am neutral EURUSD. The uptrend is still bullish, so this might be a temporary break. I am also curious to see what the weekly candle will show us on Friday close.
For the time being, I will stay on the sidelines.
Happy Trading,
Colibri Trader
p.s.
Check out my recent article on how Weaknesses Can Improve Your Trading
or Download the free e-book on Candlesticks
(Visited 362 time, 1 visit today)