Dear traders,
It has been a while since I last posted a trading analysis.
I have been quite active in my trading room and this is probably one of the reasons why.
Last time I wrote about EURUSD.
Funnily, EURUSD followed the exact course I was expecting it to follow.
There was an inside bar on the daily chart and the price reserved direction.
That's an image of what I wrote in the middle of August: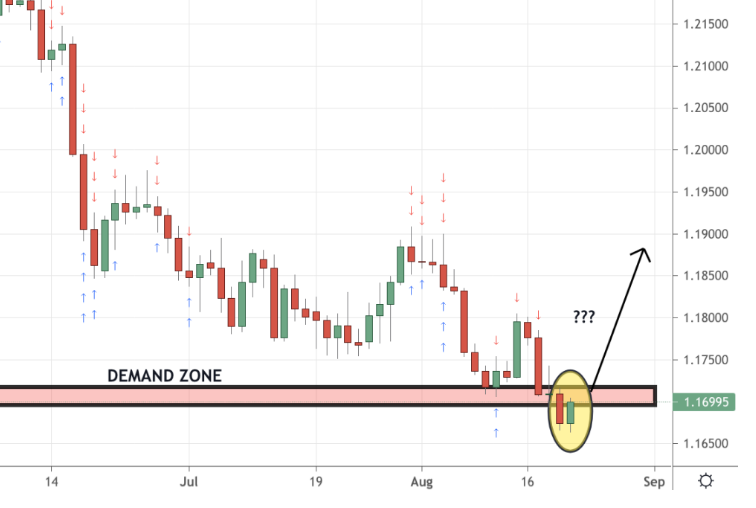 A few weeks later, price has went up to the 1.1900 resistance level and then down again: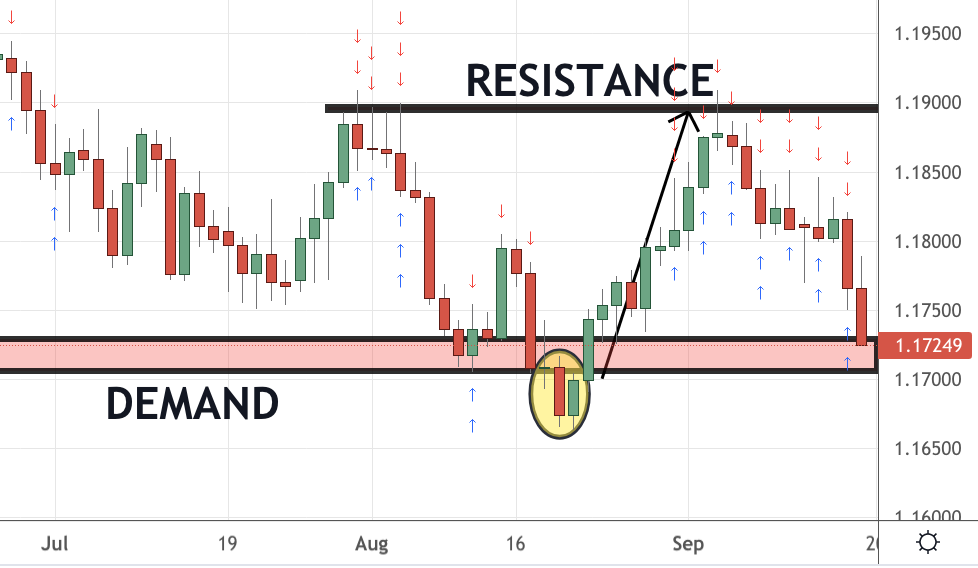 Currently, price is looking more bearish than bullish, but I would not do anything.
EURJPY Trading Analysis 20.09.2021
Today, I am looking at EURJPY.
It looks like the price is in a downtrend.
There was a daily inverted pin bar on the Friday chart.
It looks like price might be extending the short-selling round.
I would be looking to see what will price do around the next 127.500-128.00 demand zone.
Then, we would have two scenarios and depending on price action we might either see a breakout or a reversal.
Until then, I will be patiently waiting.
Happy Sunday,
Colibri Trader
(Visited 523 time, 1 visit today)